January 12
, 2012 · Vol. 22, No. 25
CMU Celebrates MLK Day Monday, Jan. 16
Carnegie Mellon will celebrate Martin Luther King Jr. Day Monday, Jan. 16 with a full slate of afternoon and evening programs. Classes scheduled after 12:30 p.m. are canceled to encourage student, faculty and staff participation.
Highlights include a School of Drama tribute and President Jared L. Cohon's State of Diversity Address; the MLK Writing Awards presentation and readings; a roundtable discussion on the influence of male role models on African-American children; and a keynote address, "The Courage To Lead," by Bernard Franklin, a friend of MLK's family and a distinguished educator, community leader and advocate.
Read more about MLK Day. | Read about the MLK Writing Awards.
Hear Innovator's Big Ideas for 2012
Don Tapscott, the leading authority on innovation, media and the impact of the digital revolution on business and society, will speak at an Innovators Forum from 4:30-5:30 p.m., Tuesday, Jan. 17, in Rashid Auditorium, Hillman Center 4401.
Tapscott will focus on his "big ideas for 2012" and his book "Macrowikinomics," which The Huffington Post said provides "a game plan for all of us to fix a broken world." The Innovators Forum will be moderated by Heinz College Dean Ramayya Krishnan. A book signing will follow.
Inspire Innovation Campaign Update
As of January 1, 2012, Carnegie Mellon's Inspire Innovation campaign had reached $986.3 million toward the $1 billion goal. Since Dec. 15, 2011, the campaign raised $5,877,174. For the latest news and progress, visit www.cmu.edu/campaign.
Scientists To Help Create "Doctor in a Box"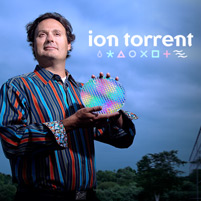 CMU scientists say advanced computational tools are the key to a new research project that could enable doctors to routinely use information extracted from a patient's DNA to diagnose and guide treatment of diseases.

Ion Torrent, a unit of Life Technologies Corporation (NASDAQ: LIFE), is sponsoring the project and more funding is expected to come through federal grants and other sources. Robert F. Murphy, director of the Lane Center for Computational Biology , will lead a CMU team that will collaborate with scientists at the Baylor College of Medicine and Yale University.

The ultimate dream is to develop what Ion Torrent Founder and CEO Jonathan M. Rothberg (E'85) dubbed "doctor in a box" software, which would take a patient's DNA sequence and use it to diagnose disease.


"Intimate Science" Opens at Miller Gallery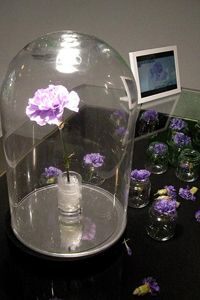 "Intimate Science," the new exhibition at the Miller Gallery that features artists working at the intersection of art, science and technology, opens Friday, Jan. 20 with a trio of activities.

At 12 p.m., artists Allison Kudla and Philip Ross will speak about their work, with lunch provided to guests, at Margaret Morrison Hall room 203. At 5 p.m., events move to the Miller Gallery with a walking tour of the exhibition led by curator Andrea Grover and many of the artists. The day ends with a reception from 6 to 8 p.m., which includes the launch of a related publication, "New Art/Science Affinities." The events are free and open to the public.


Gates Hillman Centers Earn Major Award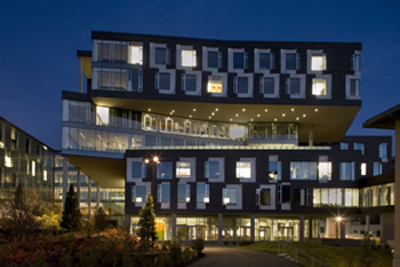 The Gates Center for Computer Science and Hillman Center for Future-Generation Technologies have been recognized as one of nine projects worldwide to receive the 2012 American Institute of Architects (AIA) Honor Award for Architecture, the profession's highest recognition of works that exemplify excellence.

The buildings were designed by Mack Scogin Merrill Elam Architects of Atlanta according to criteria established by a faculty/staff committee headed by Computer Science Professor Guy Blelloch.


Help ensure the safety and well-being of the CMU community:
University Police: 412-268-2323 | Ethics Hotline: 1-877-700-7050