October Events

October 5: SIX MILE CREEK WINERY, 25th Anniversary
It has been 25 years since Rodger and Nancy first opened the doors to the pubic at Six Mile Creek Vineyards so come help us celebrate this Friday evening, at the winery.Music by Greg McQuade, Food by Ithaca Bakery and of course great wine from Six Mile Creek.Toast 25 years with owners Nancy and Roger Battistella and the rest of the staff at Six Mile Creek. Time: 4 to 8 PM Where: Six Mile Creek Vineyards, 1551 Slaterville Road, Ithaca
October 6:
CAYUGA RIDGE ESTATE WINERY, Experience the Harvest Crush
Harvest is in full swing! Join us for exciting demonstrations of harvesting equipment. Watch grapes being pressed into juice and enjoy a fresh sample.
October 6 & 7: KING FERRY WINERY, Harvest Festival
Experience the essence of October and the excitement of the crush at our Harvest Festival. FREE live music, and wine and food available for a fee. Live radio remote broadcast on Saturday morning, "Restless" will play country-rock on Saturday afternoon from 2 to 5. "Under Construction" will play classic rock on Sunday afternoon from 1 to 4.
October 7: Buttonwood Grove Winery, Columbus Day Weekend Fest
Band: "Kickin' Back" plying 1:00-5:00pm.We will have barbecue take-out by Mary Reed-the music will be out on our patio & guests are invited to sit on the deck & enjoy wine & food.
October 15: CAYUGA RIDGE ESTATE WINERY,
Wine and Women: Education & Celebrate- An Observation of Breast Cancer Awareness.
An Informational event with info provided by the Ithaca Cancer Research Center. Specialty Pink Drinks are offered for $1.00 where 100% of those proceeds goes directly to the Center.www.cayugaridgewinery.com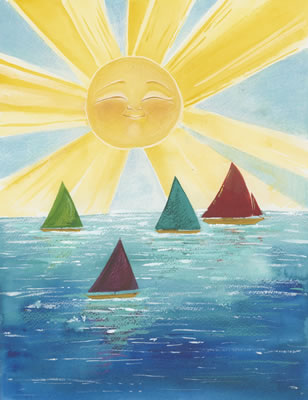 October 20: KNAPP WINERY & VINEYARD RESTAURANT, Cruisin with Columbus Wine Dinner
We all know the facts- Christopher Columbus discovered the New World in 1492. His ships were called the Nina, the Pinta and the Santa Maria, and he sailed for Queen Isabella and King Ferdinand under the Spanish flag. But where did he actually travel from and where did he land? Research tells us he left Spain and landed in San Salvador on his first voyage. Determined to find the new route to the West Indies he made several other voyages, landing in Marie Galante (Caribbean Sea Island), Cap. Hatien (Haiti), St. Anne's Bay (Jamaica), Santo Domingo (Dominican Republic), and the Bay Islands of Central America (Honduras). This wine dinner promises to be an old world adventure as our chef takes us to those ports of call through a five-course wine dinner. Each course will be paired with premium Knapp Winery, Zugibe Vineyards and Glenora Wine Cellars wines. 6:30pm --We start with a sparkling wine reception. Order tickets online while checking out the menu. www.knappwine.com
October 20: GOOSE WATCH WINERY, Chestnut Festival
Enjoy freshly harvested chestnuts grown right at Goose Watch. Sample roasted chestnuts, chestnut soup and other unique foods while enjoying LIVE MUSIC!
Contact: 607-403-0029 www.goosewatch.com
October
27: BUTTONWOOD GROVE WINERY, Harvest Festival
Live music by Mike Shaw, piping hot chili dishes, hayrides through the "spooky" vineyards, wine specials, Halloween treats, and pick your own pumpkin from our pumpkin patch. Fun for the entire family! New releases of Merlot and Riesling! www.buttonwoodgrove.com


October 27: BELLWETHER HARD CIDER, "Halloween Cider for Grownups"
Let our "Witches Brew" and other Halloween treats cast a spell on you!
October 27: AMERICANA VINEYARDS: "10th Annual Halloween Spooktacular"
The biggest and spookiest after hours Halloween party. Fee to attend.
____________________________________________________________