August Events
August 4: SWEDISH HILL WINERY, Jack Ass Day
A day to celebrate one of our most beloved family members-Doobie, our donkey (a real jackass)!
Come enjoy this lively and fun event. Boogie on down to LIVE MUSIC by City Limits, enjoy BBQ foods, try your luck at some of our fun games and take advantage of huge sales in our tasting room! A great event to break loose and have some fun with family, friends and the www.swedishhill.com
August 4 & 5: THIRSTY OWL WINE COMPANY, Wine and All That Jazz and Edition III of the '11 Artist Series
Stop by either Saturday or Sunday to meet Cassie and check out a selection of her beautiful boutique jewelry on display for show and sale. One-of-a-Kind necklaces, bracelets, and earrings that are classic and formal, fun and fabulous, and affordably priced. Live music 1-5pm. Innovative guitarist John Manfredi.John's style is a convergence of Jazz, Blues, Pop and Rock, and a bit of Soul. www.thirstyowl.com
August 11: SWEDISH HILL WINERY, Wine, Paws and Claws
Join us and some cuddly friends from Beverly's Animal Shelter for an afternoon of sum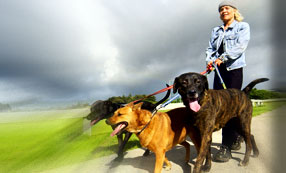 mer fun! Come jam out to LIVE MUSIC by Two Hour Delay, enjoy delicious barbecue foods, wines by the glass, and our NEW Wine Slushies! (Food and wine items for purchase, not included in free admission) While there's no cover charge to get in, we do encourage donations to Beverly's Animal Shelter on this evening. Hours: 3-7pm.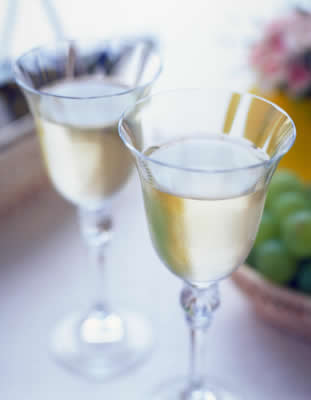 August 15: KING FERRY WINERY, Summer Wine Dinner
Travel with us on a culinary adventure featuring Treleaven wines and food by Just a Taste of Ithaca! Enjoy a leisurely dinner in an unusual atmosphere - our barrel room! - and learn a little about our wines and winemaking from our vintners, who will be on hand to share stories and technical details about the wines you're drinking. Reservations are necessary - please call by August 5th. Menu and price TBA. 800 439 5271 or infokfw@dreamscape.com
August 18: KNAPP WINERY &VINEYARD RESTAURANT, No Kiss Goodnight Wine Dinner- Garlic Delight
We start with a sparkling wine reception. Venue: Vineyard Restaurant Garlic is the main event in this delightful and savory dinner. Our chef will marinate it, broil it, sauté it, infuse it, and mix it, promising an aromatic experience. Garlic aficionados will be impressed by the carefully selected varieties of garlic. For those of you that might shy away from such a delightful meal, you may consider that ole folks have always thought garlic to be the "wonder drug" and has been reported to cure everything from the common cold to the "plague". Plus it does keep vampires away. This garlic dinner will be paired beautifully with premium wines from Knapp Winery, Zugibe Vineyards and Glenora Wine Cellars. Please purchase your tickets online. $54.95 per person plus tax and gratuity. To call to make reservations call 800-869-9271. www.knappwine.com
August 18: SWEDISH HILL WINERY, Limited Release Weekend
Catch the fever of the beginning of harvest time and enjoy the Winemaker's dozen case specials that will be available (For every case you purchase, enjoy 15% off plus a FREE bottle of wine from our selections)! Celebrate at both Swedish Hill and Goose Watch!
Contact: Lindsay Case , 607-403-0029 www.swedishhill.com
August 18: CAYUGA RIDGE ESTATE WINERY, Summer Peach Festival
Nothing says summer like a peach! Celebrate our newest fruit wine, Peach Essence. Local peach farmers will be on hand, as well as local Amish with peach preserves and peach pies (fee). Plus, the rockin' band DAMDOG, will be providing tunes on the deck. www.cayugaridgewinery.com
August 18: BUTTONWOOD GROVE WINERY, Sunflowers Daze at the Winery
Hayrides through the sunflower fields, food & wine pairings, live music, a great day for photos! www.buttonwoodgrove.com
August 25: KNAPP WINERY &VINEYARD RESTAURANT, Beef, Barrel & Blues 30th
Anniversary Celebration
Celebrate the Blues at Knapp's 30th Anniversary Celebration. Beef Brisket & Bleu Cheese on a pretzel roll served with a glass of wine from one of Knapp's oak barrels. Live Blues Music. Fee for food. www.knappwine.com