As scientists, engineers and business leaders know, staying well-informed about new products, processes, supply-chains and trends is critical to developing future research and manufacturing goals. This issue of SVConnections highlights a variety of articles representing topics, concerns and developments affecting vacuum coaters today.

Beyond technological topics, we have also included an article offering guidance to those requiring a Visa to travel to the U.S. Visa delays and denials regularly hinder the ability of scientific societies to retain international speakers and attendees - a frustration also shared by SVC. Prepare for your next trip to the U.S. using the valuable links and tools provided in this feature article.

We welcome your feedback and encourage you to share articles related to vacuum coating technology of interest to our readership. Contact us at publications@svc.org.

Understanding the U.S. Visa System

David T. Donahue, Deputy Assistant Secretary of Visa Services at U.S. Department of State, explains how foreign scientists and business travelers can best use the U.S. State Department's visa services.

The article is prompted by former American Chemical Society president's concern that scientists from overseas were unable to attend Society meetings because of visa hurdles.

Why are Visas granted or denied?

Are Visas the only way?

How can foreign business and technical experts best prepare for a non-immigrant Visa interview?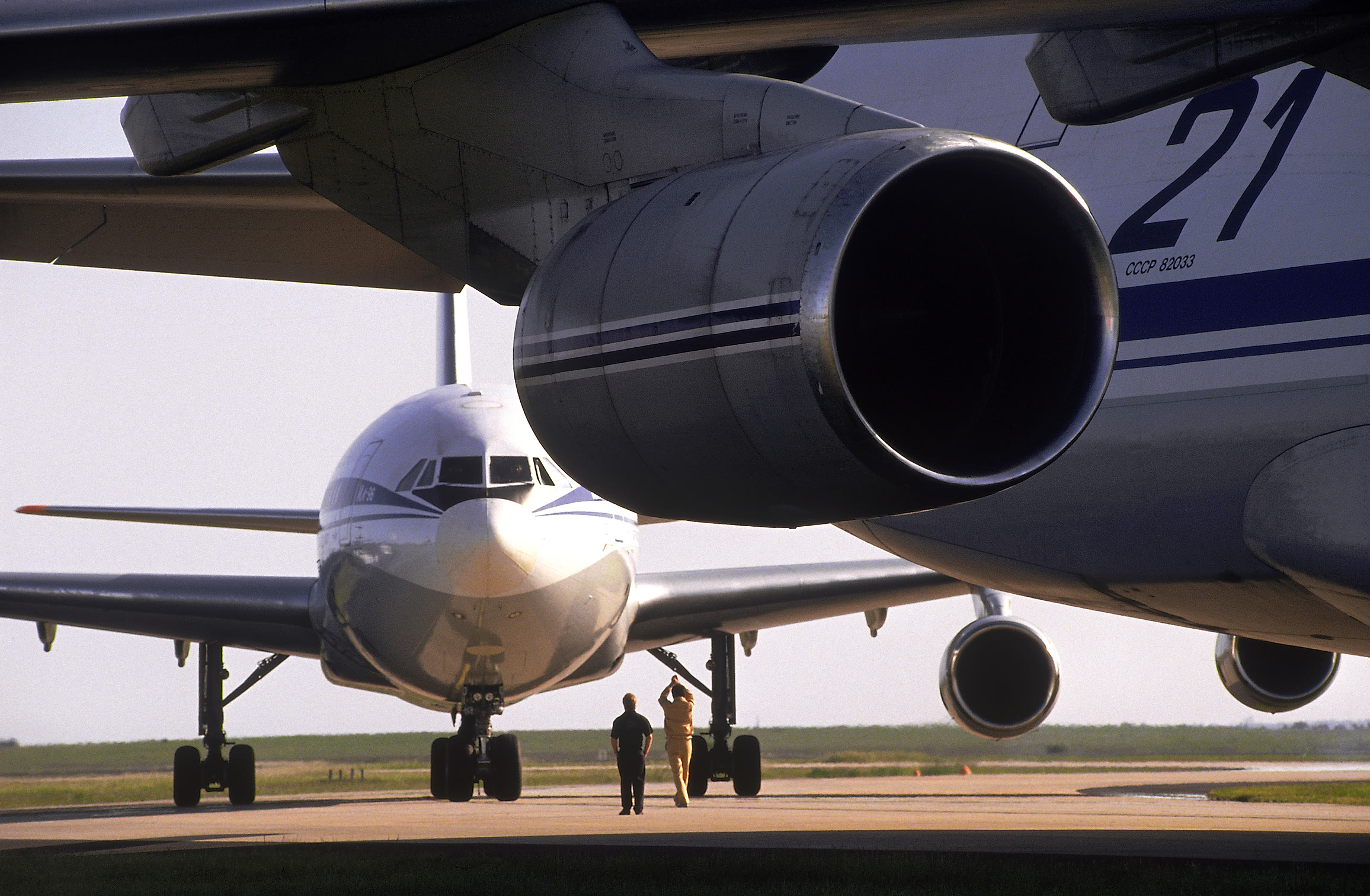 Get the answers to these and other questions. Read the full article:
http://pubs.acs.org/cen/government/89/8901gov3.html
Link to U.S. Department of State, Visa webpage: http://travel.state.gov/visa/visa_1750.html
Another source of information is the Board on International Scientific Organizations (BISO). It examines issues related to the conduct of science; evaluates opportunities for international collaboration in scientific research; and strengthens U.S. participation in international scientific, engineering, and medical organizations. BISO provides information about these organizations to the leadership of The National Academies, the National Science Foundation, and the Department of State, among others. The International Visitors Office (IVO), a program operated by BISO, is a resource on visa-related issues for The National Academies, Academy members, and the scientists and students traveling to the United States for professional activities. Contact BISO at: http://sites.nationalacademies.org/PGA/biso/visas/index.htm

Sources:
Chemical and Engineering News, January 3, 2011
U.S. Department of State
US Glass 2010 Products of the Year

US Glass Metal & Glazing Magazine:
The Active Glazing Product winner is Pleotint LLC (Michigan) for their new thermochromic window which absorbs sunlight and responds by also lowering its transmission level. The Solar Glazing Product winner is Silicon Energy LLC (Washington) who introduced the first glass-glass polycrystalline silicon (cSi) photovoltaic (PV) power generating modules made with Dupont encapsulant. PPG Industries, Krystal Kolours and Guardian Industries are among the other winners.

Source:
US Glass Magazine
Image: US Glass Magazine
Nanoparticle Treatment Increases Titanium Dioxide's Power Against Viruses
From ElectroIQ.com, January 14, 2011: "A simple technique to make a common virus-killing material significantly more effective is a breakthrough from the Rice University labs of Andrew Barron and Qilin Li. Silicone grease, silica, or silicic acid can treat titanium dioxide nanoparticles for increased virus-killing efficiency."

"Rather than trying to turn the process into profit, the researchers have put it into the public domain. They hope wide adoption will save time, money and perhaps even lives. The Rice professors and their team reported in Environmental Science and Technology, an American Chemical Society journal, that adding silicone to titanium dioxide, a common disinfectant, dramatically increases its ability to degrade aerosol- and water-borne viruses. Read the abstract at http://pubs.acs.org/doi/abs/10.1021/es102749e

"We're taking a nanoparticle that everyone's been using for years and, with a very simple treatment, we've improved its performance by more than three times without any real cost," said Barron, Rice's Charles W. Duncan Jr.-Welch Professor of Chemistry and a professor of materials science. Barron described himself as a "serial entrepreneur," but saw the discovery's potential benefits to society as being far more important than any thoughts of commercialization."


Source:




Click on the link to read the entire article:


ElectroIQ.com:
http://www.electroiq.com/index/display/nanotech-article-display/7729750619/articles/small-times/nanotechmems/research-and_development/universities/2011/1/nanoparticle-treatment-increases-titanium-dioxide-power-against-.html?cmpid=$EnlEIQDailyJanuary172011
New Magnets Could Solve Our Rare-Earth Problems
From TechnologyReview.com, January 20, 2011, By Katherine Bourzac: "Stronger, lighter magnets could enter the market in the next few years, making more efficient car engines and wind turbines possible. Researchers need the new materials because today's best magnets use rare-earth metals, whose supply is b ecoming unreliable even as demand grows."
"So researchers are now working on new types of nanostructured magnets that
would use smaller amounts of rare-earth metals than standard magnets. Many hurdles remain, but GE Global Research hopes to demonstrate new magnet materials within the next two years."


"The strongest magnets rely on an alloy of the rare-earth metal neodymium that also includes iron and boron. Magnet makers sometimes add other rare-earth metals, including dysprosium and terbium, to these magnets to improve their properties. Supplies of all three of these rare earths are at risk because of increasing demand and the possibility that China, which produces most of them, will restrict exports."
Source:
Click on the link to read the full article:
TechnologyReview.com: http://www.technologyreview.com/energy/27112/?ref=rss
Image: Nanotechnology/IOP
New Transparent, Light Harvesting Materials Could Lead to Power Generating Windows
From Gizmag.com, November 3, 2010, By Darren Quick: "U.S. scientists have fabricated a new type of self-assembling transparent thin film material that could boost the cost effectiveness and scalability of solar window production.

The material, developed by scientists at the U.S. Department of Energy's (DOE) Brookhaven National Laboratory and Los Alamos National Laboratory, consists of a semiconducting polymer doped with carbon-rich fullerenes - soccer-ball-shaped, cage-like molecules composed of 60 carbon atoms. When applied to a surface under carefully controlled conditions, the material self-assembles in a repeating pattern of micron-sized hexagonal-shaped cells resembling a honeycomb over a relatively large area (up to several millimeters)."
"The material is largely transparent because the polymer chains pack together only at the edges of the hexagons, remaining loosely packed and spread relatively thin across the centers. The densely packed edges
strongly absorb light and could facilitate electrical conductivity, while the centers don't absorb much light and are relatively transparent, according to the researchers.

"Though such honeycomb-patterned thin films have previously been made using conventional polymers like polystyrene, this is the first report of such a material that blends

semiconductors and fullerenes to absorb light and efficiently generate charge and charge separation," said lead scientist Mircea Cotlet, a physical chemist at Brookhaven's Center for Functional Nanomaterials (CFN)."



Source:
Click on the link to read the entire article:


Gizmag.com

:

http://www.gizmag.com/light-harvesting-honeycomb-patterned-thin-film/16819/

Image: Gizmag.com

Materials Challenges for Nuclear Systems
Improvements in nuclear energy technology in the U.S. depend on development of improved fuels and materials for reactor systems.

The fuels and materials are subjected to high temperature, corrosive environments and damage from high-energy particles released during fission.

This article reviews the operating environments in current and proposed advanced nuclear systems.

In April 2007, U.S. DOE opened the Advanced Test Reactor (ATR) as a designated National Scientific User Facility (NSUF) for universities and other national users to conduct irradiation experiments and post-irradiation examinations.
Click the link to read the full article in Materials Today:

Materials Today: Volume 13 Issue 12, December 2010, pp. 14-23
Equipment Expenditures Rising Worldwide
From Solar Industry, December 2010: "PV manufacturers have increased production volumes, opened new production lines and new factories in 2010, to meet the strong global demand. For example, Greg Sheppard, chief research officer at iSuppli Corp., says that PV manufacturers have announced 11.1 GW in new crystalline silicon (C-Si) capacity in 2010 and 8.4 GW in 2011. However, increased production demand does not simply translate directly into increased equipment purchases. Other factors affecting equipment purchase plans are how much money
a company is willing to spend, customer demand contracts over next few years, forecasted market prices and company cost structures and gross-margin requirements. Finley Colville, senior analyst at Solarbuzz, says, "What you typically see is that people will add 50 MW or 100 MW. The idea of a gigawatt being added at once by anyone doesn't happen in practice. The economy of scale kicking in hasn't really happened yet, so this 10 GW is really 30 MW to 50 MW being added by individual companies at any given time."

"Companies are identifying and eliminating process bottlenecks in their entire production process. A popular de-bottlenecking option is adding new automated equipment frequently with robotics which includes intangible cost of relinquishing some degree of control. Equipment expenditures are also linked to factory location. For example, China can subsidize a lot things with people, so they spend less on automation than U.S. and Europe. As China's share of the PV module manufacturing market grows, the number of domestic equipment suppliers offering less expensive products than U.S. and European manufacturers is growing. The Chinese suppliers are currently focused on their internal Chinese cell and module manufacturers."
Sources:
Click on the link to read the entire article:
Solar Industry, cover article:
http://issuu.com/zackinpublications/docs/sim1012_online?mode=embed&layout=http%3A%2F%2Fskin.issuu.com%2Fv%2Flight%2Flayout.xml&showFlipBtn=true
Image: Solar Industry
Edible Optical Tags Make a Stand Against Counterfeit Drugs
From Photonics.com, December 2010, By Marie Freebody: "The global pharmaceutical market is worth $800 billion annually, and approximately 10 percent of this is thought to be counterfeit. Most drug manufacturers employ printed codes or serial numbers, bar codes or hologram stickers on packaging to authenticate their products. But a new optically read microtag that can be applied directly to the surface of the tablet or capsule could provide a more robust solution to combat counterfeiters."
"TruTag Technologies has developed an edible microtag that
reflects a unique spectral light signature that can be measured using a simple, low-cost spectrometer-based optical reader. This means that tablets can be verified through clear packaging without having to be removed from their blister packs. The technology, although extremely well suited to the pharmaceutical and supplements industry, also is scalable to applications in a wide variety of markets, including semiconductors, consumer electronics, aircraft parts, medical devices, food and wine, textiles and luxury goods. Because the tags are made from clear, 100 percent silicon dioxide, which has been safely used as an ingredient in food and drugs for decades, they are both edible and biologically inert. The spectral code is etched into a silicon wafer from which microtags are created, and it is converted to silicon dioxide by heat. The resultant microtags, called TruTags, can be associated with information such as product strength, lot number, expiration date, authorized country of sale and authorized customer."
Click on the link to read the entire article:
Photonics.com: http://www.photonics.com/Article.aspx?AID=45203
Link to the TruTag Technologies Website

:
http://www.trutags.com/
Rechargeable Metal-Air Batteries
From Chemical and Engineering News: Electrochemical cells offer key to fully electrified motor vehicles, but production is years away. Breakthroughs in storage batteries are needed to achieve the practical size and weight and provide enough energy to drive at least a few hundred miles. Metal-air batteries, especially ones based on lithium, are a main area of research. "Metal-air batteries get their name from reactants that provide energy by undergoing electrochemical reactions. In zinc-air cells, for example, energy is released by oxidizing zinc (which is held within the battery case) with oxygen from the air. Insofar as the oxidizer is not stored in the battery but supplied continuously from an external source-air-these kinds of batteries are similar to fuel cells, in which neither the oxidizer nor the fuel is packaged inside the cell."

"The metal-airbattery concept isn't new. Non-rechargeable Zn-air button-cell hearing-aid batteries can be found in drugstores everywhere. In contrast, rechargeable metal-air batteries, and in particular Li-air batteries, remain in the research phase but continue to attract new investigators because of the promise these batteries hold. This article discusses the advantages, issues and on-going research in Li-air batteries."
Click on the link to read more details:
Chemical and Engineering News:
http://pubs.acs.org/cen/science/88/8847sci1.html
Image: Journal of Physical Chemistry Letters

Chemists Construct Squishy Memristors and Diodes
From IEEE.org, December 7 2010, By Neil Savage: "Researchers at North Carolina State University have demonstrated new "soft" electronic components, built from liquid metals and hydrogels. The scientists hope that such components-quasi-liquid diodes and memristors -will work better than traditional electronics to interface with wet squishy things, such as the human brain."
"Ju-Hee So, a graduate student in chemistry at NC State, described a quasi-liquid diode at the fall meeting of the Materials Research Society in Boston last week. The device's electrodes are made of an alloy-75 percent gallium and 25 percent indium-that is highly conductive and liquid at room temperature. The electrode is housed within a plastic casing. Sandwiched between the electrodes are two films made of agarose, a hydrogel commonly used in biochemistry that is more than 90 percent water by weight. Each film is doped with electrolytes; one contains polyacrylic acid (PAA), and the other holds polyethyleneimine (PEI), which is a base."
Click on the link to read the entire article:
IEEE Spectrum

:
http://spectrum.ieee.org/semiconductors/materials/chemists-construct-squishy-memristors-and-diodes
Do You Have an Interesting Article to Share?

Interested in sharing the latest news in vacuum coating technology? Forward us a link to an article you want to share with the rest of the SVC readership to publications@svc.org. Purchase advertising space in this newsletterby contacting SVC at svcinfo@svc.org.
Society of Vacuum Coaters
71 Pinon Hill Place NE
Albuquerque, New Mexico 87122
505-856-7188
Choose Evatec's MSP sputter tool for high volume production in 3D technology and enjoy excellent thin film repeatabilities, a proven tool concept and a reliable partner. Contact Evatec's dedicated USA office for all your local sales and service requirements in thin film technology.



Phone:

(603) 669-9656
www.evatecnet.com


E-Mail:

infoNA@evatecnet.com

Rectangular Port Vacuum Valves
Ports to 220 X 1400 mm; 8 X 55 inch. Aluminum, Steel, or Stainless Steel. (RoHS) 2002/95/EC Compliant. Auto Close or Open on Power Fail. NW and ISO Gauge & Roughing Ports.

Vacuum Research Corporation Phone:800/426-9340
Web: www.vacuumresearch.com
E-Mail: vrc@vacuumresearch.com

Dynavac's 1-meter Optical Coating System is a cost-effective tool for producing high-quality precision optics. Its versatile design supports a wide range of process options including IAD, and the split-cylinder chamber provides easy maintenance while minimizing footprint. System interface and control is simple and supports download capability from most thin film design packages.


www.dynavac.com


Telephone:

781-740-8600


E-Mail:

sales@dynavac.com
Speed pump-down and vacuum performance with RediVac™ Vented Screws and Vacuum Baked O-Rings from
UC Components Inc.

Veeco provides RF Linear Ion Sources for uniform processing of medium and large scale substrates featuring a broad power range and patented four-grid beam collimation technology to meet your application needs with proven reliability and performance.
To Learn More Visit:
97

0-221-1807

Solid Sealing Technology designs and manufactures hermetic assemblies using metalizing, brazing and glass-ceramic sealing including standard and custom Feedthroughs/Connectors for extreme environments and UHV.

Contact:
Ph: 518-874-3600
Fax: 518-874-3610
info@solidsealing.com

Nanovea manufactures Profilometers, Mechanical Testers & Tribometers to combine the most advanced testing capabilities in the industry. And unlike other manufacturers, Nanovea also provides Laboratory Services.
E-Mail: info@nanovea.com
Phone: 949-461-9292

ReliableTurbopumps
HiPaceTM turbopumps, available in pumping speeds from 10 to 3000 l/s, provide high gas throughput, exceptional compression for light gases and reliable operation, even in the harshest coating applications. Learn More.

BellowsTech LLC manufactures precision edge welded metal bellows for high vacuum applications that are leak tight to 1x10-9 cc/He. Products are available in stainless steel, AM350, and titanium materials.
Learn more.
BellowsTech, LLC
Phone: 386-615-7530
Fax: 386-615-7973
Email: bellows@bellowstech.com
SIMS Workstation
A high performance SIMS instrument for:
- Thin film depth profiling
- Surface imaging
- Features new high sensitivity sputtered neutrals detection mode for quantitative analysis
E-mail address: info@hiden.co.uk
Phone: +44 [0] 1925 445225 (UK)
or [1] 734 542 6666 (USA)
Website: www.HidenAnalytical.com

VAT manufactures high quality vacuum valves for a variety of applications. Products include: gate, angle, fast-closing, transfer, pendulum, throttle, pressure control, all-metal and customized valves. Learn more.
Contact Us:
Phone: 781-935-1446
or 800-935-1446
E-Mail: US@vatvalve.com

Gas Analysis - Low Cost RGA
ULVAC offers three compact quadrupole mass spectrometers - the low cost Qulee BGM, Qulee CGM for high pressures and Qulee HGM for the highest sensitivity. Learn More.

ULVAC Technologies, Inc.
Tel: 1-978-686-7550
E-mail: sales@us.ulvac.com

INFICON
thin film deposition controllers, monitors and accessories, including customizable sensors and feedthroughs, offer features, function and value targeted to your application. View our catalog and contact us today!
INFICON
E-mail: reachus@inficon.com

Rotary Motion Feedthroughs
Rigaku offers a full range of feedthroughs, including low cost SuperseaL, hollow shaft, solid shaft, motorized, UHV, custom designs and competitive direct replacements.
Rigaku Vacuum Products
www.rigakuvacuum.com
E-mail: vacuum-info@rigaku.com
Phone: 603-890-6001

Comdel's Cost Effective Solution for Impedance Matching
Comdel's CPMX1000 handles RF currents of 20 Amps and is the ideal solution for matching to a wide range of process loads.
Learn More
Comdel
11 Kondelin Road
Gloucester, MA 01930
Tel: 978-282-0620 or 800-468-3144
Fax: 978-282-4980
The Future of Vacuum Coating
Begins Here!



Join SVC at the 54th Annual TechCon and discover the future of our technology.



Symposia Topics:

Manufacturing and Technology for Thin Film Photovoltaics

Coating Advances and its Impact on the Future of the Vacuum Coating Industry

Learn more about the Symposia Topics and the latest developments in vacuum coating's traditional applications and processes in the Preliminary Program.