On September 13, 2012
Legacy Environmental Services will be hosting an Open House to bring together local business and community members to meet our staff and mingle with clients in a casual atmosphere. Join us for an evening of food, drinks, and networking.
-------------------
-------------------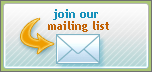 Greetings!
South Shore Clean Cities is constantly cooking up ways to improve our air quality and lessen our dependence on foreign oil. We need your help to keep us charged-up! What better way to keep trucking along than by delicious
food!? Send us your favorite recipe that keeps you going for our new cookbook,
Get Fueled Up!
The recipes can be for any meal, for any time of year, and desserts are MORE than welcome. Email your recipe information to Stephanie at
[email protected]
. Thanks and we look forward to your participation!
First Responders Safety Training
LOCATION:

Ivy Tech - 3100 Ivy Tech Dr., Valparaiso, IN


TIME:

8AM - 5PM CST


DATE: August 30, 2012
COST: Free to SSCC Members, Non-Members $175



Designed specifically to prepare first responders and public safety officers to respond to incidents involving advanced electric drive vehicles and their supporting infrastructure.




Targeted toward firefighters, law enforcement personnel, paramedics, hazard response teams, vehicle retrieval personnel, emergency medical technicians, code officials, and construction permitting officers.


VIEW FLYER for more information. To register call or email Stephanie;

[email protected]

/ (219)644-3690
Green Volunteering

On August 6, 2012 South Shore Clean Cities partnered with Gary's Green Job Training Program to inform trainees about the many alternative fuels available.

This program is funded by the U.S. Environmental Protection Agency and has been in place for Gary residents since 2000. For 12 weeks, 25 people receive training in a host of green job skills and leave with licenses and certifications.

South Shore Clean Cities' Executive Director Carl Lisek states that the United States spent $435B on imported oil in 2011. Aug. 6, 2012

| Stephanie Smith, SSCC

Mary Mulligan is the Brownfields Coordinator for the City of Gary. The City partners with public, private, and nonprofit environmental groups for the program.

"We want them to have a broad opportunity to help them find gainful employment," Mulligan stated. She is hoping to secure stipends and paid, on-the-job internships for trainees.

"Of course, this program is a benefit to the City of Gary, but the benefit is not limited to Gary," she said. "These skills are with them to take wherever they go."

------

The information above was taken from a March 2012 NWI Times article.
A New Vision
A new generation, propane-autogas Blue Bird Vision rolled out to rave reviews in several states, with an estimated 500 new school buses being delivered by this month.

Read the full article in the School Transportation News.
Sincerely,
The South Shore Clean Cities' Team:
Carl Lisek
Deb Zorich
Stephanie Smith
Amy Delahunty
Deb Backhus