Upcoming Events
April 14
April 16
May 12
Membership Has Its Benefits
SSCC Membership
Has Its Benefits
Recognition for leading environmental stewardship in Northern Indiana
Funding opportunities associated with alternative fuels & vehicles
Information on rules & regulatory changes in vehicle/fuel requirements
Access to training sessions, workshops and conferences
Notification of all sponsored events
Satisfaction that you are actively working to make Northern Indiana sustainable & healthy for future generations
Click here to view our membership structure and application for membership.
It might be the best decision you make this year!
Greetings!
Spring is here and we are excited to share with you what South Shore Clean Cities is doing to improve the quality of life in Northern Indiana. We have a lot to share with you this month, including all of the advances going on in alternative fuel vehicles and technologies. We will begin by telling you about a very important event that will help you understand what it means to help SSCC Lead the Charge to Change: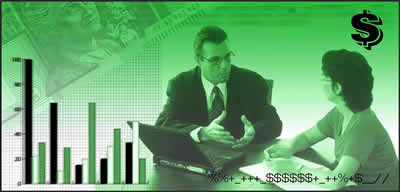 Don't Miss
May's Tweaks n' Technology
TOPIC: "SSCC Membership Has Its Benefits"
Find out what it means to be a South Shore Clean Cities member. Stop by on your way home from work for beverages, networking and information on how we can help your business gain recognition, funding and more. You don't want to miss finding out how your business can Lead the Charge to Change in Northern Indiana
WHEN: Thursday, May 12 from 3 to 5 p.m.
WHERE: Purdue Technology Center
RSVP: Nan Onest, 219.644.3690
SSCC Helps Port of Indiana-Burns Harbor Secure Hybrid Vehicle
A new ultra-low emission Ford Escape hybrid is coming to the Port of Indiana-Burns Harbor thanks to a partnership between the Port, South Shore Clean Cities, and the Northwestern Indiana Regional Planning Commission. Through a Congestion Mitigation and Air Quality Improvement (CMAQ) grant from the Federal Highway Administration and the Federal Transit Administration, the total cost of a 2011 Ford Escape Hybrid was covered.
Click here to read full article.
SSCC MEMBER OF THE MONTH: NIRPC
Northwestern Indiana Regional Planning Commission
Starting this month, we are going to spotlight one of South Shore Clean Cities' members that are Leading the Charge to Change in Northern Indiana. For April, we decided to present one of our Platinum members, Northwestern Indiana Regional Planning Commission's ride share program. NIRPC's Pace RideShare is a free, secure, and convenient matching service for those driving in and around Northeastern Illinois. Hundreds of Northern Indiana residents drive to the Greater Chicago area for work. Through Pace RideShare, you can shrink your commuter costs by more than $3,000 annually and make our air cleaner at the same time. Among the benefits of taking advantage of NIRPC's RideShare program are the following:
Saves money by splitting commuting costs for fuel, tolls, parking and vehicle wear & tear.
Lowers stress
Reduces pollution
Gives riders time for other activities such as reading, sleeping, working and socializing
Reduces traffic congestion
To learn more about NIRPC's Pace RideShare service, visit their website at pacerideshare.com or call 847.228.2492. To learn more about Northwestern Indiana Regional Planning Commission's planning responsibilities in the environmental and community development areas, visit www.nirpc.org or call 219.763.6060.

Question of the Month:
What is the Congestion Mitigation and Air Quality Improvement (CMAQ) program? How is funding for the program distributed? Are alternative fuel and advanced vehicle projects eligible for funding through CMAQ?
Answer: CMAQ is jointly administered by two agencies of the U.S. Department of Transportation's (DOT) - Federal Highway Administration (FHWA) and Federal Transit Administration (FTA) - with an overarching goal of reducing congestion and improving air quality through surface transportation improvement projects. The program was authorized by the Intermodal Surface Transportation Efficiency Act (ISTEA) of 1991, and it has been reauthorized under subsequent transportation legislation. CMAQ funds transportation projects that contribute to attainment or maintenance of the national ambient air quality standards (NAAQS) set by the U.S. Environmental Protection Agency (EPA). For more information about the NAAQS program, visit the EPA website (http://www.epa.gov/airquality/cleanair.html).
Click here to view full article.
Propane Autogas Message Hits the Track on NASCAR's Carl Edward's Race Car
ROUSH CleanTech is sponsor of NASCAR-racing superstar Carl Edwards' No. 60 Ford Mustang Nationwide car. A member of the Roush Fenway Racing family, Edwards' race car will carry the alternative fuel's message to the 75 million NASCAR fans, showing America that propane autogas is a clean, safe and affordable fuel choice that is available "right-here, right-now."
Click here to read full article.
Want to Learn More About Electric Vehicles, Fuel Economy, and more, but don't know where to start? Its not as complicated as you might think. The resources below will empower you to Lead the Charge to Change:
The Facts on Electric Vehicles: Interview with Pat Davis
FuelEconomy.gov is a premier spot on the web for information about fuel economy and alternative fuels.
Ethanol Industry Overview click here
You can always visit our website at www.southshorecleancities.org or call us at 219.644.3690. We are always willing to serve as a resource for information about alternative fuel vehicles/technologies.

We hope that you are excited about all of the advances in alternative fuel vehicles/technologies here in Northern Indiana. If you would like to learn more about creating a more sustainable future for our community, please contact us. Now is the time to find out how South Shore Clean Cities can benefit your business and how your business can Lead the Charge to Change in Northern Indiana.
Sincerely,
Carl & Lorrie Lisek,
South Shore Clean Cities
9800 Connecticut Drive
Crown Point, IN 46307
219.644.3690 (phone)
219.644.3682 (fax)
Email: [email protected]