Save The Date
Please save the date for
our annual
Transformations Gala.
Saturday, November 5, 2011
Ritz-Carlton, San Francisco
For more information, please contact: Tracey Thurston, deputy director of development, Tracey@resurge.org.
Plastic Surgery in the Developing World?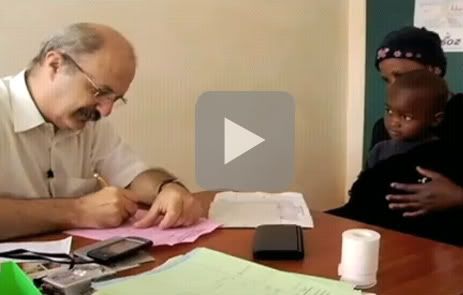 "Why do people in the developing world need plastic surgery?" This is one of the most common questions we are asked when someone is introduced to our organization. Dr. Goran Jovic, our surgical outreach director in Zambia, attempts to answer this question in an insightful one minute video. Click here to watch it.
Birthday Gifts for ReSurge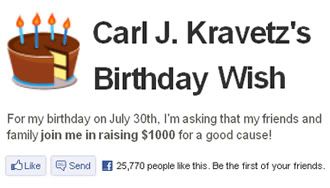 It's not our birthday but we get gifts anyway! ReSurge board member Carl Kravetz will be celebrating his birthday this weekend. "At this point in my life, birthdays are becoming something to dread.... Please make mine actually mean something by helping us do more free surgeries and change more children's lives around the world," he wrote his friends and family. Carl has chosen to use his birthday as a way of raising funds for ReSurge. Using a Facebook application called Causes, Carl set a goal of raising $1,000 for ReSurge as his "birthday wish" and encouraged his entire network to contribute. In a week, Carl has met nearly 50 percent of his goal! Visit his birthday wish page and help him reach 100 percent today. Happy (almost) birthday, Carl, and thank you!

Find out how you can donate your birthday to ReSurge and help change lives by visiting the Causes Birthday Wish Page or contact Liliana at Liliana@resurge.org for more information.
Transformations Gala:
Buy your tickets or table online today!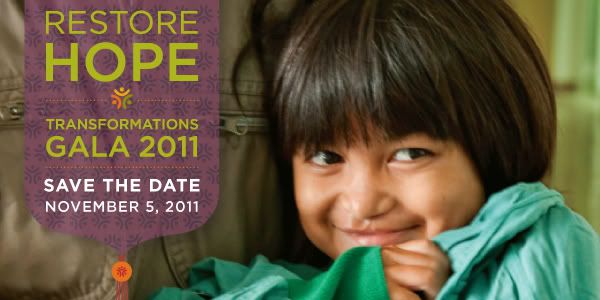 ReSurge's signature event, the Transformations Gala, is less than four months away. Join us for a spectacular event highlighting our work around the world and help us raise funds for life-changing surgeries in developing countries.
Buy your ticket or table online today!
*select payment amount and include guests' names in comment area

Individual Ticket - $300
Partner in Healing (2 tickets) - $1,500
Table of Friends (for 10) - $3,000
Empowering Communities (for 10) - $5,000
Changing Lives (for 10) - $10,000
Healing Bodies (for 10) - $25,000
For more information, contact Tracey Thurston, deputy director of development, at: Tracey@resurge.org or 650-934-3321.


New to the ReSurge Team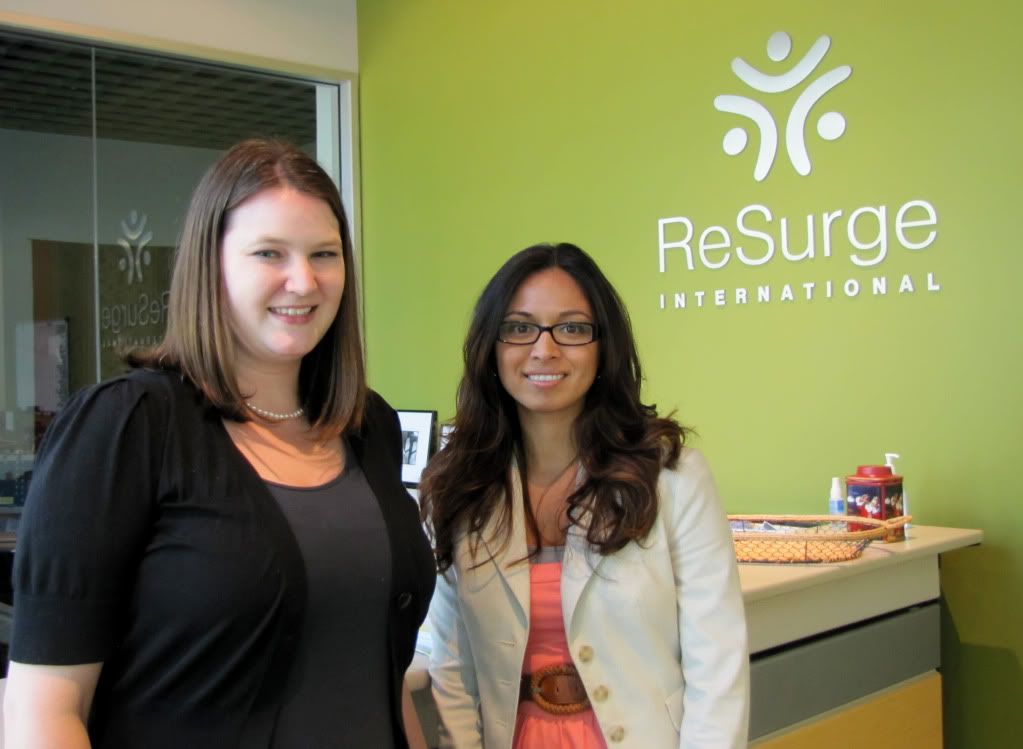 We'd like to extend a big welcome to the newest members of our staff, Libby Hart and Emily Shoemaker. Libby (pictured left) is our new development coordinator. Emily is our new associate director, foundations and corporate relations. Visit our staff web page for their complete biographies. We are thrilled to have them as part of our team!
______________________________________________________
www.resurge.org
ReSurge International (formerly Interplast) provides free reconstructive surgeries for the poor and builds year-round medical access in underserved areas. It restores the dreams of those with deformities and injuries, and impacts the world by renewing the health of thousands of children and adults each year so they can go to school, provide for their families and contribute to society.