The Bath & Body Digest
An eNews Publication from Pour le Mieux Bath & Body Essentials
October, 2011 -- Vol 1, Issue 6
Click here to be added to

our eNews monthly

mailing list.

Coming Out

of the

Mold...

Fresh from the soap mold, we have

"Chocolate Mint"

All Natural Soap

6oz Bars

(made with real Cocoa and Peppermint Essential Oil)

Greetings!

Is it really October??

The year is truly flying by. I was in a popular craft shop today looking for Halloween decorations only to find a Winter Holiday extravaganza adjacent to the witches and brooms! Both were competing for my attention and my dollar with their 'Haunted' and 'White Christmas' town displays, playing their appropriate music. Tunes that mixed together to form the perfect Haunted Jingle Bells medley.

This is the busiest time of year for most retailers, and usually the most stressful for shoppers. Customers want to find the best deal possible, and that can mean on-line price comparisons and bids, coupon clipping, and in-mall comparisons. If you're lucky, you might even get to share a few birthdays in the coming months.

Whether you're shopping for Halloween or the Holidays, take care by remembering to pamper yourself in some some way. The smallest break "for you" can mean a world of difference. Enjoy!

~plm
The History of Bathing
Just how far have we come?
Have we taken for granted the overall benefits of true bathing?
Unwinding with a hot therapeutic bath was once a daily luxury that was reserved for the wealthy or well-off. It involved such luxuries as being oiled down, massaged, or even washed by another.
Here are are few interesting facts about some of our cultural bathing practices:
Japan

bathers enjoy an "Ofuro Bath", which starts with a shower to clean the body, followed by a hot bath to unwind and relax.

Initially, Egyptian bathing didn't involve soap, and bathers frequently used a soda mix solution.
The Turkish bath involves a hot steam bath, followed by a brisk massage or rubdown as the bather's body returns to its natural body temperature.

The famous Roman bath w

as practically a way of life in that it was practiced daily and involved a lot of self-indulgence.

Bathers were initially oiled down before partaking in a series of exercises or gymnastics, which was followed by brief visits to bathing rooms of varying temperatures.

Their bodies were then ridded of any excess oil and perspiration, and bathers joined their friends, family or business partners in a public cold bath or pool.

The last step of the bathing experience was a final body oil application.
In Medieval times, bathing was scarce and peasants were more likely to use plain water and a rag for washing -- very few had access to soap.

Most people only washed their face, hands, and other essential areas without submerging themselves in water.

On occasion, one would take a dip in the river or submerge themselves in water every several weeks or so.

Initially, some soaps were made of mutton fat, natural soda and wood ash, while others were made with olive oil, soda and lime.

Herbs, flowers, and various herb oils were added to soaps to enhance the smell, although this was expensive.
If you've learned of an interesting historical fact about bathing, we'd love to hear from you.
One-Thousand Words, A Picture Is Worth

Couldn't pass up this opportunity -- faced with yet another new brand of bottled water!
More expensive than some of the others, but very tasty. Could it have been the name that persuaded my judgement? Could be. Or the shapely bottle that fit perfectly in my hand? I think that was it, too.
Overall a great brand with psychological benefits!
Their site is under development, but you can find them on facebook.
The Book Nook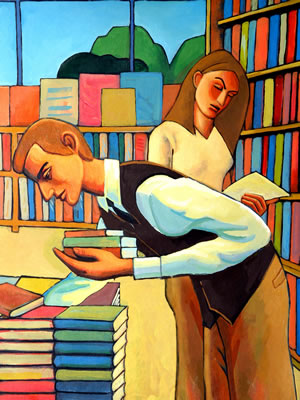 What are you currently reading? Let us know and we may feature your selection here next month.
For the other submissions, please check the Book Nook on our web-site for a running alpha list.
We are so grateful for your patronage. While our website is still under construction, we are thankful for your encouragement and support as we muddle through our last few phases.
Thank you, and have a Happy & Safe Halloween!

Pampering doesn't have to be expensive, but memorable.
Pour le Mieux. Remembering you.