The Bath & Body Digest
An eNews Publication from Pour le Mieux Bath & Body Essentials
July, 2011 -- Vol 1, Issue 3
Click here to be added to

our eNews monthly

mailing list.

The Book Nook

We either have some very shy members or folks are reading up a storm.

We didn't have any book suggestions from our June issue, so I will keep trucking along and post some of the things I've been reading.

"Yosemite's Half Dome" by Rick Deutsch is the most recent June reader. This 113-page gem offers everything you need to know to prepare for the hike -- from the type of shoes to wear to dealing with any confrontations with bears. TONS of black and white images, and a list of the author's 16 "Points of Interest" along the trail, including the distance between each point and an estimated timeline. This alone makes this book priceless.

My second June reader was a recommendation from a very dear friend, and it's topic has proven to be hereditary in my family. "The Control Freak" by Les Parrott, III. The subtitle? "Coping with those Around You. Taming the One Within." Dr. Parrott addresses most facets of our life in this life-application book: managers, colleagues, your spouse, teen kids, in-laws and pushy parents. Each section has a true/false quiz for personal application, or the control freak in your life. So there you have it -- this book is good for EVERYONE!

For the other submissions, please check the Book Nook on our web-site for a running alpha list.

What are you currently reading? Let us know and we may feature your book next month.

Coming Out
of the Mold...

Fresh from the mold:

"De'Nude"

Unscented
All Natural Soap

5.5oz Bars

Greetings!

Summer is finally here!!

It's been chilly, it's been windy, and it's rained as early as this week, but today it feels like summer is finally here.

As you visually thumb through this month's enewsletter, I hope you are inspired to participate in some new things to make this summer memorable.

Thank you for your continued patronage, feedback and support, and we wish you "all the best" today and tomorrow!

~plm

What's so special about Essential Oils?

"During the Dark Ages of Europe, bathing was frowned upon and people used essential oils and herbals on the skin to cover bad odors as well as for their antibacterial, antiviral and antifungal properties."

- Dr. Richard Palmquist,

"Pet Aromatherapy and Essential Oils:

What You Need to Know"

The Huffington Post, 6/19/2011


Can you imagine NOT bathing and simply rubbing on a few herbs and spices and calling it a day? Since the Church of that period thought it was sinful to bath, that is exactly what happened.


Well, believe it or not, trees, herbs and spices, along with flowers, seeds and even berries are what we use today to make "essential oils".

There are many ways essential oils are created. The most common is by gathering hundreds of pounds of herbs or flowers, and steam distilling the petals or stems. In the case of citrus essential oils like grapefruit, orange, or lemon, the rinds of the fruit are cold-pressed to extract the oils. Solvent extraction is used to create essential oils from tree resins such as my two favorites, myrrh and frankincense. And, believe it or not, carbon dioxide is another extraction method which is used for flowers such as rose, and jasmine -- one of the most expensive essential oils on the market.

Interesting enough, essential oils really aren't "oils" because they do not contain fatty acids. Rather they are considered the "life force" or "soul" of the plant from which they are extracted.

These chemical compounds are used to benefit the body in three different ways:

Ingestion -- by dilution typically in water or an herbal tea
Inhaling -- a gentle whiff goes a long way
Topical Application -- by dilution in an adsorbent skin safe oil, or added to a body product such as lotion. Very few, such as lavender or tea tree, can be used directly on the skin.

When used appropriately from their pure form, essential oils are extremely beneficial to the overall well being and health of both you and your pet. However, they are also very dangerous if not handled and used properly. I was a little naive with my first experience with them and became incredibly nauseous and had a terrible headache.

We truly would be mad scientists from the dark ages if we decided to fool around with these volatile little substances without the knowledge and experience of the Egyptians to our modern day aromatherapist and herbalist.
"I Pledge Allegiance..."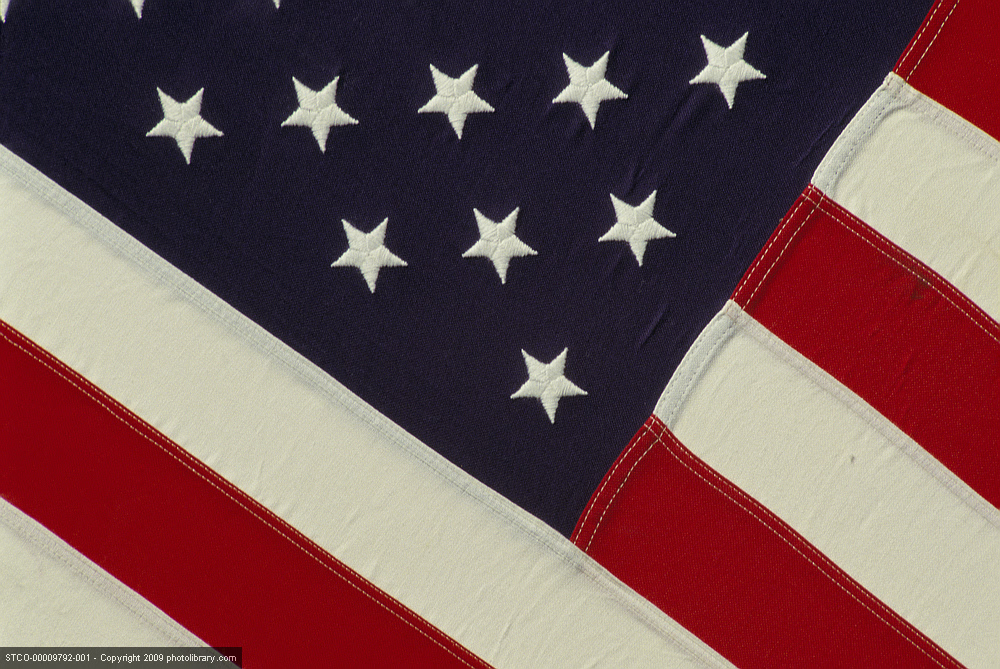 "I pledge allegiance to the flag of the United States of America, and to the republic for which it stands, one nation under God, indivisible, with liberty and justice for all."
We rattle this off at every game, most school assemblies, and recently at my son's graduation -- we were surprised to find out he was on program to lead everyone in the recitation -- proud parents we were!! But have you ever took the pledge apart and examined what it really means, and how it even came about?
When you have a moment during your Independence Day celebrations this weekend, examine the words: Allegiance. Flag. United States. Republic. One Nation. God. Indivisible. Liberty. Justice. All.
It's interesting and exciting to fully understand what our pledge really means, and what we are professing when we cross our hearts and face the flying red, white and blue.
To our military family of soldiers, we salute you in ALL you do to protect and watch over us and our great land!! Thank you!!
~s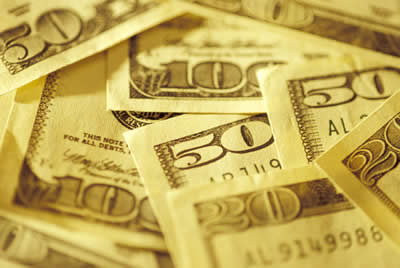 Year of the Money Bags:
All kinds of quirky things are
happening in 2011
Recent Fact or Fiction Urban Legend
We will have four (4) very unique dates this year, two of which have already passed: 1/1/11, 1/11/11, 11/1/11, and 11/11/11.


FACT: Take a look at the calendar. The dates are all there.


ALL seven months with 31 days have 3-sets of five days? For instance, July has five Fridays, five Saturdays, and five Sundays. August will have five Mondays, five Tuesdays, and five Wednesdays. This happens once in every

823*

years, and are called "Money Bag" years.


FICTION: As the good little researcher that I am, I had to test the 823 year theory by checking other calendars. 2010, 2012 and 2013 also show every 31-day month with 3-sets of five days, so there you are. However, I do believe the saying is true for the month of July in that those days happen to be Fridays, Saturdays, and Sundays. What do you think?

If you add your age this year and the last 2-digits of your birth year, you will get 111. This holds true for anyone born between January 1 and December 31, so that's EVERYONE! Try it and see...


FACT/FICTION: I tried this with everyone's age and birth year that I know, and I repeatedly got 111 as the sum. The sum of 111 will only happen in '11. However, not that unique overall. If you try it next year, or any other year, the sum will increase by 1.
There is a proverb in Chinese Feng Shui that states that if you share this information with eight (8) good friends, you will receive moola in four (4) days.
Sounds like an urban legend to me, but I thought the information on the dates and birthday numerology was fun and interesting! Plus, I like the number 8. Just look at our telephone number!
Enjoy 2011!!
~s
Your Spa at Home: Flip-Flop Foot Fix
Pretty Feet for Men & Women of All Ages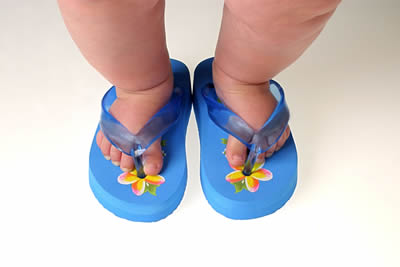 We've done honey for the face, salt for the body, now lets get to something really adventurous: foot massages with olive oil!
It's summer and time to stop cramming those pinkie toes into work boots and pumps.
Olive oil is one of the most beneficial oils you can use for your skin. Rich in vitamins and minerals, it is an excellent skin conditioner. If you can get past the natural light green hue and olive aroma, the benefits will be surprising.
You'll need:
Extra Virgin Olive Oil
Mild Soap or Soaking Salts
Large Basin or Foot Tub with Warm Water
Bath Towel
Natural Fiber Socks
Directions:
Soak and wash your feet. This is pleasant for the first 10-15 minutes before the water gets too cool, and your toes get to the wrinkle stage.
Thoroughly dry your feet, including in between your toes, and under your toe nails.
Drizzle olive oil over your foot and massage, paying close attention to the bottoms of your feet and heels. Repeat for the other foot.
Slip on the socks and let the oil do its thing!
That's it! So simple, yet superb benefits! I have found this is best before going to bed, or late in the evening when I can put my feet up, and enjoy a good movie with a nice glass of wine. This way, the oil has an opportunity to fully condition and moisturize your feet.
"And this little piggy went to the beach." Hey, how did toes become pigs in the first place?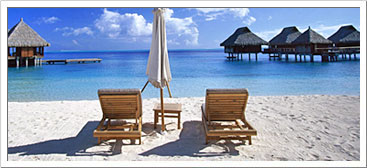 CAUTION:
The oil will make your feet and hands slippery, so put on the socks as soon as you can, and wash and dry the oil from your hands.
If you have a hot spot, massage gently in that area.
Consult a physician if you have ailments that may react to soaking salts such as high blood pressure, diabetes, dialysis needs, etc.
Pour le Mieux offers several soak products to provide a spa pampering experience in the comfort of your own home. Click on the "bath infusions" link from our home page.
Disclaimer: The Bath & Body Digest and Pour le Mieux Bath & Body Essentials does not warrant or guarantee results and assumes no liability for any unfavorable results. Product use is at the user's sole risk regardless of any fault or negligence by The Bath & Body Digest or Pour le Mieux Bath & Body Essentials.
One-Thousand Words, A Picture Is Worth

This little section will feature a personal photo from the month from either a family or friend activity, to just something unusual along the trail of this thing called life.
T
his is a LONG TIME COMING, but this is from a hike on Mt. Diablo practicing for the big Half Dome Hike this summer. Five (5) of us attacked the trails on a hot Sunday afternoon and boy was it dusty. The question I kept asking myself, "Where are my trekking poles?"
Thanks for mentally chatting with us.
A lot is happening this month, and we'll be sure to share lots of pics and tidbits from our experiences, and hopefully will hear about some of yours!!

Pampering doesn't have to be expensive, but memorable.
Pour le Mieux. Remembering you.