Welcome to the
Lockport Retail Outlook
Greetings!

Lockport, New York is the centerpiece of Transit North; an architecturally-themed, multi-community, historic shopping district. Our market research demonstrates that Transit North has extensive growth capacity for additional retail business. Visit us at www.TransitNorth.com for a comprehensive demographic and market profile of our retail trade area.
PetSmart's newest location in Lockport, NY
PetSmart, one of the leading retailers in pets and petcare products, will be opening a new store in Lockport on Friday, December 16th, 2011. The new PetSmart store is located in the AT&T Plaza, adjacent to Home Depot on Lockport's Transit Road Corridor. The 12,440 SF store joins Cutting Crew and AT&T in the plaza, which is located on the west side of Transit Road, opposite the future site of Super Walmart. The Lockport PetSmart location becomes the sixth store in the Western New York region.
Greek Restaurant Adds Flavor to Transit Road Corridor
Kalamata Restaurant
Kalamata Restaurant, a Greek restaurant serving breakfast, lunch and dinner, has opened at 5690 South Transit Road. Kalamata has renovated the former La Galera Restaurant, and is located near Key Bank and the South Transit Plaza.
Now Serving Tim Hortons
Scapelliti's Super Store and Tim Hortons Bake Shop
Scapelliti Super Store, located at 7084 Chestnut Ridge Road, has completed construction of its new store at the intersection of Routes 31 and 77. The 4,450 SF retail outlet includes a Tim Hortons Café & Bakery, and replaces its former 3,600 SF Scapelliti store. In addition to the Tim Hortons outlet, the store features a deli, butcher shop, soft and dry goods and gasoline.
Lockport Reps to Attend New York National Retail Show
Lockport Town Supervisor Marc Smith and Economic Development Coordinator David Kinyon will attend the New York National Conference, December 4-6. Over 3,000 retailers and developers are expected to attend the trade show and convention, sponsored by the International Council of Shopping Centers. The Town of Lockport representatives will market Transit North and are planning meetings with several nationally prominent retailers about opportunities in the Lockport retail market. Interested businesses are welcome to contact David Kinyon at DKinyon@elockport.com in advance of the Conference to schedule an appointment.

Niagara USA Region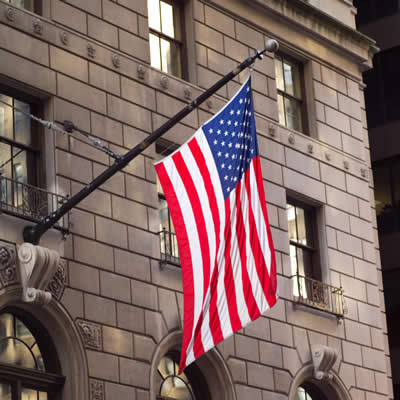 QUICK LINKS
Please click on the link above to be added to our mailing list!
KFC Opens Transit Road Location
KFC on South Transit Road
KFC has opened a retail outlet at 5682 South Transit Road. The eatery completed renovations of the former Cellular One store, reopening the 2,286 SF facility and drive-thru. KFC is located south of Masterpiece Pizza and north of Key Bank.
Progress Update:
Tops Market
Tops Markets has taken over the Quality Markets on Chestnut Ridge Road in Lockport.
The Lockport Retail Outlook!