Welcome to the
Lockport Retail Outlook
Greetings!

Lockport, New York is the centerpiece of Transit North, an architecturally-themed, multi-community, historic shopping district. Our market research demonstrates that Transit North has extensive growth capacity for additional retail business. Visit us at www.TransitNorth.com for a comprehensive demographic and market profile of our retail trade area.
Basil Toyota Announces

Lockport Expansion
Basil Toyota has announced its plans to expand its dealership on Transit Road in the Town of Lockport The $4 million project is expected to get underway later this year
Basil Toyota has purchased the former Gambino Ford site, and will relocate its retail and auto service center to the property, located immediately north of the current Basil site. The $4 - $5 million project will enable Basil Toyota to expand from its current 16,000 SF facility at 6179 South Transit Road to a combined 36,000 SF showroom and service center; employment is expected to increase to 75-80 full time workers. Construction is expected to be completed by summer of 2011.
Click Here to read the July 9th article from the Buffalo News
.
Taco Bell Appeals to Lockport
Taco Bell's plans to locate a restaurant on Lockport's Transit Road business corridor have been approved by the Town of Lockport Planning Board. The proposed 2,800 square foot facility will be constructed at 5802 South Transit Road on the site of the former Long John Silver's restaurant; the existing building will be demolished and replaced with the Taco Bell restaurant, including a drive-through facility. Taco Bell operates nine current locations in the Buffalo-Niagara region. Taco Bell began operations in 1962, and presently has over 5,800 restaurants nationwide.
Lockport Supervisor Marc Smith greets visitors to the Town of Lockport exhibit at the International Retail Convention in Las Vegas. The Town has marketed Lockport's retail opportunities to fill existing space as well as attract developers to enhance the Transit North Corridor
The Town of Lockport participated in the 2010 Global Retail Real Estate Convention (RECON) in Las Vegas, May 23-25, 2010. The Town of Lockport was one of 850 exhibitors, which hosted 26,000 attendees. The Town of Lockport welcomed over 300 attendees to its booth; attendees consisted of shopping center owners/developers, retailers, public sector companies, brokers, financial institutions and product suppliers and service companies. The Town of Lockport distributed promotional materials on behalf of Transit North as well as local shopping centers. RECON generated strong interest from 27 companies, and created 16 leads so far.
Niagara USA Region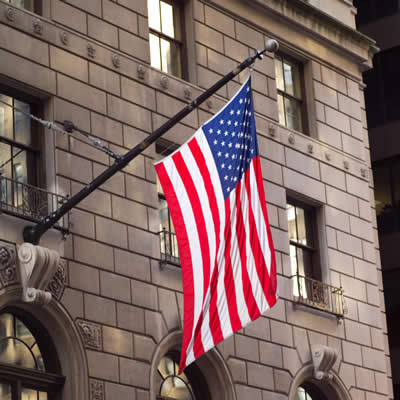 QUICK LINKS
Lockport Locks
Please click on the link above to be added to our mailing list!
Safelite AutoGlass, a leading auto windshield installation company, has opened its first Niagara County site on Transit North. Safelite AutoGlass has recently won the 2010 customer service department of the year award for outstanding achievements in customer service. Safelite has located in a new 6,400 square foot building developed by Alix Development 6263 Transit Road; Metro Mattress recently moved into the same building. The Lockport location is the third Safelite Auto Glass site in Western New York; Safelite currently operates a store in Depew and a store in Cheektowaga.

Aspen Dental Work
Work continues on the construction of the Aspen Dental building. The new structure is located on the Transit Road Business Corridor in the Office Max Plaza, just south of the Home Depot Plaza.