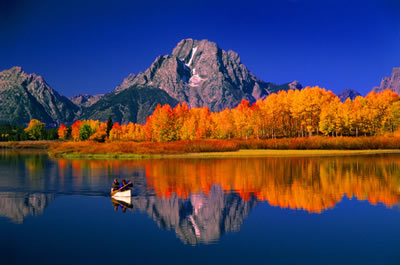 Shorts
Google Investment in Solar
Over the past several years we've helped spread the word about the many technologies that Google has developed to facilitate our work and improve our lives. So we thought you might be interested to learn how the tech giant is throwing its considerable weight behind development of solar power technology to help wean us from our dependence on foreign oil. In April, Google invested $168 million in BrightSource Energy, a leading solar developer that is building a "solar tower" power plant in the Mojave Desert expected to be generating about 286 megawatts (MW) of energy a year by 2013--that's equivalent to the output of a small nuclear reactor. Read more at: Google Solar
And That's Not All
Google isn't limiting its alternative energy investments to solar (see previous item). Last month (April) it also invested $100 million in the Sheperds Flat wind project now under construction in Oregon. Planned to cover 30 square miles, this will be the largest wind farm in the world and will generate 845 MW of power. It will use an advanced magnet turbine developed by General Electric that allows the turbines to generate electricity even at low wind speeds. This bring's Google's investments in alternative energy sources to $350 million thus far, which can only mean more good news for our energy portfolio. Read more at: Google Wind
Climate Change Made Easy
How to explain climate change to Joe Six-pack?
A picture is worth a thousand words, so follow this link and we'll say no more: Joe Six-Pack
Solar Cells from Glass?
University of Michigan researchers have discovered a way to exploit the magnetic properties of light in a way that could ultimately lead to solar panels made entirely of glass or transparent ceramics, which could prove a real game-changer in our energy outlook. Read about it at: Glass Solar Panels
Who Is Douglas Herring & Associates?
Douglas Herring & Associates (DHA) works with public agencies, developers, and other businesses
in California to expertly obtain the environmental and planning approvals needed to move projects from the conceptual stage to physical, benefit-generating reality in an efficient and cost-effective manner. Since 1997, DHA has helped dozens of California cities and counties and scores of other businesses and organizations save money while obtaining high-quality planning and environmental analysis services necessary to get their projects expeditiously approved and built. Learn more on our website:
Douglas Herring & Associates
.
We invite you to pass this article along to colleagues who need the information and who may wish to subscribe themselves:
DHA Free Tips
.
(Please use the Forward link below to ensure that the hyperlinks will function in the forwarded message.)