The extra bonus to Valentina's Equine News, is she often will travel the Florida area and do video interviews as well. Valentina actually visited our very dear friend and Equicizer supporter FEI Dressage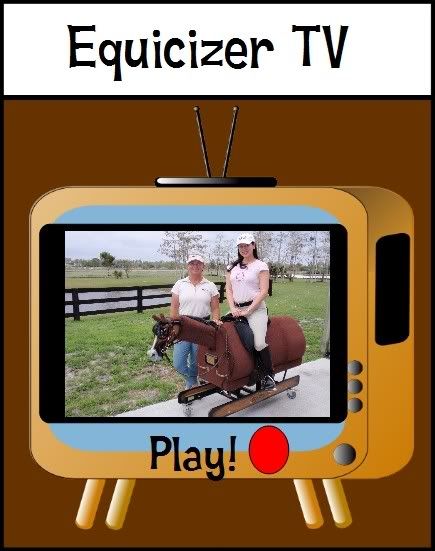 trainer/rider/instructor
Ruth Hogan Poulsen and personally received a lesson from Ruth with Rocky the Equicizer!

We have it here on Equicizer TV! Click Play to see!

For The Jockey In You!

My"What It Takes To Be A Jockey Video" is just about to be released! We did have some setbacks and those who have been waiting, I truly apologize but we are finally at the finish line! To add to that, as some of you know, I am
always offering jockey tips and tools on my youtube channel. This past month I made a video with one of those things no one ever teaches you, its about the wrist bands that jockeys wear! It's actually quite interesting!
If you would like to see my new jockey tip video, Click Play!
In case you missed last months newsletter, the Templeton Thompson song "A Horse That Can Fly" which is also the official theme song for my What It Takes To Be A Jockey DVD, is getting rave reviews!!
If have not seen it, or would like to see it again, share with your friends and family, Click Play!!
Thank you for reading our newsletter! Remember to check out