"Again, so many great things to tell you about! I will try to keep it brief and to point but be sure to click around all the links throughout the newsletter as every one is an adventure!"

This Issue Begins With...
The Therapeutic Riding World!
Jockey DVD!
DVD Jacket & Lable by LW Video Productions
How to get started in the horse racing business
Interviews and advice from Hall of Fame Jockeys
Learning the physical and mental aspects it takes to be a jockey
Discussions, questions & answers from A-Z about becoming a jockey
Close look at race riding techniques, lessons aboard the Equicizer
Weight management and nutrition
I also have to thank my main man Dan Rood of DL Rood Productions. He has spent days and days with me in the Equicizer shop taping and editing hours of footage. To sum up Dan's reaction to the content of our jockey DVD, "Wow, I had no idea there was so much too this!"
New Member To The Equicizer Team!
Classical Dressage Riding Tips With The Equicizer!
In The News
Just last week, I was asked to guest on I Am Healthy Radio with Candi Cane Cooper. Candi is an amazing person on so many levels! Please check out her site and give our radio interview a listen!
http://www.iamhealthyradio.com/candi_cane_cooper.html
New Layaway Plan!
We have developed a "Layaway Plan" for purchasing the Equicizer and other of our Wooden Horse Products, send us an email if you would like to learn more!
Equicizer@aol.com
Visit The Wooden Horse Online Store!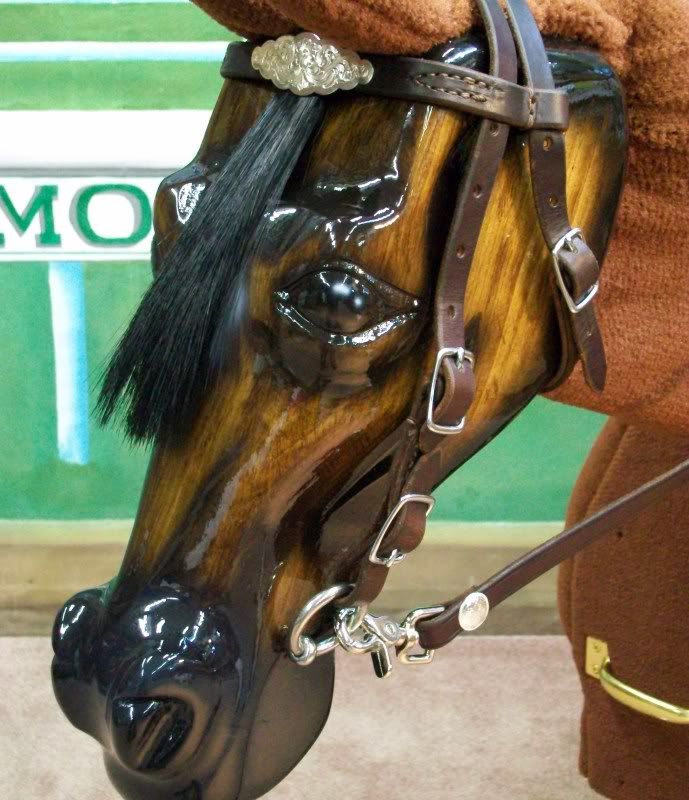 Don't forget to visit our online store where you can scroll through all the Equicizers models, accesspries and related products. This is to make it easier to place orders and see all your accessory options. This is all still a work in progress and with more time, we will be adding many more equestrian products that will offer high quality equipment and saddle packages for all types of riders for the best competitive prices for our Equicizer friends and family. Please check out our online store and please email us with your feedback! Click here!
Equicizer Online Store
Again, thank you everyone for being a part of this very fun and special world. Wishing you all the very best holiday season with Happy Trails!
Frankie :-)