C
ontra Costa Behavioral Health envisions a system of care that supports independence, hope and healthy lives by making accessible behavioral health services that are responsive, integrated, compassionate, and respectful.
PUBLIC:
COUNTY STAFF ONLY:
JULY
National Minority Mental Health Awareness Month
&
Social Health Awareness Month
TRAINING CALENDARS
OPEN TO: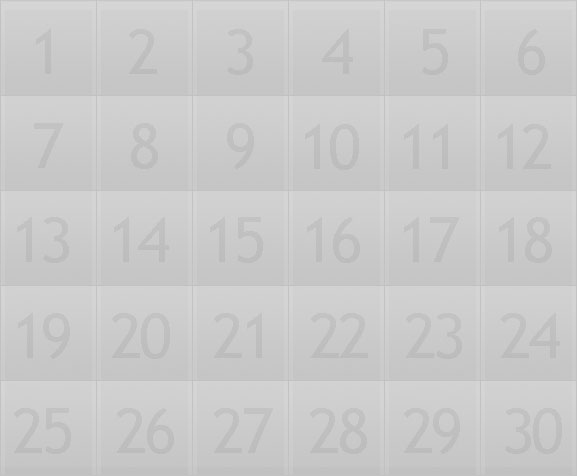 Follow Contra Costa
Health Services
via their social media outlets:
Click Links Below
ADMINISTRATIVE OFFICE
Behavioral Health Services
We want to hear
from our Behavioral Health Staff!
Behavioral Health Connection Newsletter
Have news or an announcement to feature in our newsletter (County Staff Only)?
Click
Questions or Comments about the Newsletter?
Click
Want to Join Our Behavioral Health Connection
Mailing List?

| | |
| --- | --- |
| DIRECTOR'S REPORT | |
It is good to have an end to journey towards; but it is the journey that matters, in the end.
-Ursula LeGuin
Cynthia Belon, LCSW Director of Behavioral Health Services
Greetings!

Our journey continues with the numerous planning efforts already underway that are bringing together shareholders from inside and outside of our system with the agreement that this will carry us forward to successful system integration. Simultaneously, the process of designing an infrastructure for the Behavioral Health Division continues with much success and the commitment to build that which will be most meaningful and responsive to the community at large. The time, thus far, has been spent identifying a process through ongoing opportunities for continuous planning and communication, that which is best defined as those "small baby steps". . . that will eventually create alignment of the different cultures included in our new Division.

What we have learned thus far is that, although we may not have all of the answers. . . this journey is providing us the opportunity
to ask all of the difficult and enlightening questions!
As this continues, the next part of our journey also begins . . . a most critical next step in our system redesign efforts . . . and you are all invited to participate!
Program and services design teams will be formed whose sole purpose is to create a welcoming, recovery/resiliency, trauma-informed, complexity and culturally capable, compassionate system of care. These teams will be organized by our sub-categories of children, transition-aged youth, adults and older adults. Information will be gathered from County staff, contractors, service providers, community-based agencies, advisory boards, commissions, advocacy groups along with consumers and their families. Special forums will ensure that the greatest concerns and most difficult issues that impact our families and community will be represented in this design process.
I recognize that this will take tremendous effort on our parts...but it is filled with limitless promise for those who walk through our doors!
Thank you for being part of this journey!
Sincerely,
Cynthia Belon, LCSW
Behavioral Health Director
Contra Costa County Behavioral Health
Practice Makes Perfect Design
We continue to integrate the Behavioral Health administrative infrastructure based on the recommendations of the various administrative design teams. Many teams are still meeting regularly to practice and experience the benefits of "functional integration. "
The Safety and Preparedness design team is working to create an Injury and Illness Prevention Plan, as well as an Emergency Preparedness Plan for the Behavioral Health Division. The Purchasing and Facilities design team recently developed a new process that will allow managers to more efficiently approve and track work order requests. The Data and Evaluation team continues to work on the feasibility and expansion of research, evaluation, and data collection across the division, lastly the Communications design team continues to update the content of the Behavioral Health webpage intra- and internet content and publish our e-newsletter, The Behavioral Health Connection. Great work administrative design teams!
Services and Programs Integration design teams will convene in August, to include participation from county staff, community partners, consumers, and family members, as the next step towards the development of a service delivery system that is welcoming, compassionate, culturally competent and complexity capable.
For more information contact: BHCommunications@hsd.cccounty.us
FAREWELL TO ACTING MENTAL HEALTH DIRECTOR, SUZANNE TAVANO
Suzanne Tavano, Ph.D., BSN, RN Former Acting Mental Health Director
After 17 years with Contra Costa County, Suzanne Tavano, Ph.D., BSN, RN, Acting Director for the last 15 months, has accepted the position of Behavioral Health Director with the Santa Cruz County Mental Health and Substance Abuse Services Division. Over the course of her career with Contra Costa, Suzanne worked as a clinician at the East County Children's Clinic, was the Program Supervisor at the Summit Center, and then went on to serve as the Division's Quality Improvement Coordinator, Care Management Administrator, Chief of Clinical Operations, Deputy Director, and finally as the Acting Mental Health Director. As Acting Director, Suzanne provided leadership instrumental in moving forward with the Assessment and Recovery Center and Adult Crisis Residential Center, supported pilot projects reflecting integration with primary health, developing new funding opportunities, and in planning new programs important for further developing the mental health system of care. Her focus was always on fostering an environment of recovery and resiliency and providing the best care for our consumers and family members. Her leadership and vast knowledge of the entire County mental health system will be greatly missed. We wish her all the best in her new position.
RUBICON HOSTS CONTRA COSTA'S NEW FRONTIERS IN HEALTHCARE INTEGRATION CONFERENCE
Division Directors Address Integration & The Affordable Care Act
Left to Right: Patricia Tanquary, Health Plan CEO, Cynthia Belon, Director of Behavioral Health Services, and Anna Roth, CCRMC & Health Centers CEO
Several integration efforts are already underway in our county-including within our health care delivery system. With a special focus on integration efforts in the Affordable Care Act, the New Frontiers in Healthcare Integration conference hoped to educate, involve and plan next steps for these efforts locally. Our Regional Medical Center and Health Centers CEO Anna Roth joined Behavioral Health Services Director Cynthia Belon and Contra Costa Health Plan CEO Patricia Tanquary for a panel discussion that covered patient and family involvement, the importance of integration and current integration efforts, as well as experience with managed care for seniors and persons with disabilities and the coming dual-coverage program. Our Reducing Health Disparities Manager Concepcion James also held a workshop during the conference about the roles and responsibilities of peer providers.
For more information contact:
BHCommunications@hsd.cccounty.us
PROJECT HOMELESS CONNECT 8: ANOTHER SUCCESSFUL YEAR
Homeless Program Corrals Partners for Annual One-Day One-Stop Shop
The annual Project Homeless Connect (PHC) event held in Concord, California on July 14, 2012 was another tremendous success. Serving well over 800 adults and children, volunteers did their best to connect those experiencing homelessness with the tools they need to find a home, job and become self-sufficient. Homeless Connect is a one-day, one-stop shop that combines health and social services. Over 40 service providers participated in this years event.
For the second year, the event included Clean Slate Clinic, a way for people with criminal records to obtain their record of arrest and prosecution sheet, get screening, intake and counseling. Legal information and assistance on housing and employment was also offered with the support of Bay Area Legal Aid and Rubicon Legal Services. Our Interim Homeless Program Director Lavonna Martin said that "while a high level of attendance is encouraging, it also signals that much more work needs to be done to address homelessness."
We look forward to the next annual Project Homeless Connect event in the City of Antioch in 2013.
To view some demographic data on the event: Click here.
For more information contact:
ProjectHomelessConnect@hsd.cccounty.us
OSHPD GRANT : THE RESULTS ARE IN!
Vicente Martinez High School
New Leaf Program Students
Contra Costa County Mental Health (CCMH) was awarded a grant from the Office of Statewide Health Planning and Development in June 2011 to implement a core mental health curriculum in identified high school academies across the County. The development of a mental health concentration in high school health academies helps to directly engage high school students in the mental health field and provides students with knowledge about career options in the public mental health system. The curriculum was successfully implemented through-out the county for the 2011-2012 academic school year.
During the one year grant cycle, CCMH project staff experienced a number of successes during the implementation of the Mental Health Curriculum in High Schools. The most notable success of the 2011-2012 school year is the implementation of the curriculum in three high schools, instead of the proposed two sites, across the county. Program staff were able to build on existing relationships with educational institutions, thereby providing a vehicle to expand curriculum to an additional school this grant cycle. The expansion to an additional school site allowed program staff to reach 102 students, exceeding the original goal by 100% (50 students). Special thanks to participating schools in the county and mental health planner evaluator staff for their efforts to help increase knowledge and awareness of mental health careers to high school youth.
2012 RECOVERY MONTH/El MES DE LA RECUPERACION
The 23rd Anniversary Of National Alcohol and
Drugs Addiction Recovery Month

September marks the 23rd anniversary of National Alcohol and Drugs Addiction Recovery Month. This year's theme, "Join the Voices of Recovery: It's Worth it! Unete a las Voces de Recuperacion: Vale la Pena! Recovery Monthpromotes the societal benefits of prevention, treatment, and recovery for mental and substance use disorders, celebrates people in recovery, acknowledges the contributions of treatment providers, and promotes the message that recovery is possible.
Recovery Month spreads the positive message that behavioral health is essential to overall health, that prevention works, treatment is effective and people can and do recover. Alcohol and Other Drugs Services in partnership with the Alcohol and Other Drugs Advisory Board, Support4Recovery and a number of other treatment organizations will join the Contra Costa County Board of Supervisors Proclamation on September 11th, and the Countywide Recovery Walk at the Martinez Waterfront on Saturday, September 15th at 9:00AM.
MENTAL HEALTH TRANSITION TEAM CONNECTS CLIENTS WITH NEEDED SUPPORT SERVICES
Promising Results
Top Row (Left to Right): Tony Lopez, Susan Gore, Pam Dela Torre, (Bottom Row) Betsy Orme, Michaela Mougenkoff and Carol Mott. Not pictured: Cyndie Cook and Kuljit Bhandal.
Recognizing the need for supportive services for clients, Contra Costa County Mental Health created a multi-disciplinary team to serve consumers who are in need of mental health services who have never or unsuccessfully engaged in mental health services in the County. The Transition Team aims to aid and support persons to transition into the least restrictive environment, decrease recidivism, prevent relapse and avoid placement into mental health rehabilitation centers or detention.
The Team also assists clients who experience chronic homelessness find stable housing. In 2011, an evaluation was conducted to determine the effectiveness of the Transition Team's involvement related to client outcomes. Client data was analyzed for the year prior and the year after a client's involvement with the Transition Team. Some highlights from the evaluation include:
· 53% decrease in Psychiatric Emergency Visits
· 32% decrease in no shows for appointments
· 70% decrease in inpatient services
· 67% decrease in detention episodes
· 34% reduction in homelessness
· Increase in client Medi-Cal Enrollment by enrolling 70 out of the 400 non-Medi-Cal clients
The efforts of the Transition Team in connecting mental health clients with the support they need has been effective with Contra Costa Mental Health clients. Mental Health Administration plans to continue to monitor trends and help determine the program's influence on client outcomes.
MULTI-FAMILY GROUP THERAPY
An Intensive Early Psychosis Intervention
This new Prevention and Early Intervention program was approved in 2011 and is intended as an intensive early psychosis intervention program. This will be modeled after the PIER Program which has been replicated and shown to reduce hospitalization increase functioning, improve family health outcomes, increase treatment compliance and decrease drug and alcohol abuse for this target population. The program will include: One "coordinating team", consisting of a full time Psychiatrist, a full-time program supervisor, and two support staff. Three regional teams will each consist of: two treatment specialists, part-time occupational therapist, and a half-time mental health vocational counselor. A team will be assigned to each region of the county (East, West and Central). Plan development/ implementation is currently underway, including identifying space, obtaining needed trainings, personnel recruitment, etc. The program will include community education, family psycho education, multi-family group treatment vocational and educational support and occupational support.
For additional information contact:Mary.Roy@hsd.cccounty.us
PRESCRIPTION DRUGS: "TAKE BACK OUR MEDS" DAY
Misuse Awareness
Left to Right: Richmond Chief of Police, Chris Magnus; East Bay Municipal Utilities District Board Member, Lesa McIntosh (Ward I); State Senator, Loni Hancock (9th Senate District); National Coalition Against Prescription Drug Abuse Vice President, Jim Hansen and West County Alcohol Policy Working Group Coordinator, Nabila Sher
Although prescription drugs can be powerful allies in the battle against diseases, intentional non-medical use and inadvertent misuse can have serious and devastating effects: dangerous drug interactions, addiction, overdose, and even death. Keeping unwanted prescription drugs around the house is dangerous for many reasons. More than seven million Americans abuse prescription drugs, and each day approximately 2,500 teens use prescription drugs to get high for the first time. Studies show that a majority of abused prescription drugs are obtained from family and friends.
Improper disposal of pharmaceuticals is a public health and safety issue. Flushing and throwing away unused medications harms our water supply and the environment. Persistent disposal of pharmaceuticals in our water system may reach critical levels and eventually cause harm to humans and animals. Behavioral Health is currently leading prevention education and policy efforts to promote safe prescription drug disposal. The next "Take Back your Meds" day is July 29th, 2012.
For more information contact: Fatima.MataSol@hsd.cccounty.us

Return to Top
2012 LGBTQI2-S PRIDE PARADES AROUND THE WORLD
Local Training and Other Resources to serve LGBTQI2-S Community
Image Source: CBS.com
In June, 2012 Lesbian, Gay, Bisexual, Transgender, Questioning, Intersex and Two-Spirit (LGBTQI2) pride was celebrated across the world. President Obama, the Pentagon, the Richmond City Council and the Contra Costa County Board of Supervisors - to name a few - all declared June LGBTQ Pride month.
Unfortunately, many health disparities remain for the LGBTQI2 community. As Behavioral Health providers, we must prepare ourselves to work with these individuals and their families utilizing effective and respectful approaches that support rather than stigmatize. As in many areas of Behavioral Health, continuing education is crucial to expand one's professional skills and abilities. Here are a couple of ways to further our education and awareness:
FREE In-House Trainings Available:
Community Alliance for Culturally & Linguistically Appropriate Services (CA-CLAS) http://allianceforclas.org (programs serving clients with alcohol and drug issues)
National Resource Center on LGBT Aging website: www.lgbtagingcenter.org (agencies serving seniors)
Online Webinar Trainings:
Serving LGBTQQI2-S Youth: http://www.rhyttac.ou.edu/webinars/topical/651-serving-glbt-youth
Suicide Prevention among LGBT Youth: http://www.sprc.org/training-institute/r2p-webinars/suicide-prevention-among-lesbian-gay-bisexual-and-transgender-youth-
Transgender Youth Survivors: Understanding, Serving, Celebrating: http://www.wcsap.org/transgender-youth-survivors-understanding-serving-celebrating
Additional Resource:
Free Cue Cards, from Health Imperatives, providing 5 quick tips on how to handle a specific situation, such as when a client or student comes out. Also provides 5 quick facts that may help you provide the best possible care to your clients or students.
For additional training opportunities visit: Behavioral Health Services LGBTQI2-S Inclusion Initiative.
TRAINING OPPORTUNITY: INTEGRATING TRADITION & PRACTICE
Culturally Senstive Work With Latinos
Registration is now open for the training entitled:
Integrating Tradition and Practice: Culturally
Sensitive Work with Latinos
Date: Thursday, August 16, 2012
Time: 8:30 a.m. - 4:30 p.m.
Location: Crowne Plaza Hotel, Concord, CA
Brief Description:
Three presenters will provide training regarding culturally specific intervention and treatment options for the Latino population. Topics covered include psychotherapy, immigration and trauma, and alternative healing modalities.
See Flyer and Registration Form for more detail.
For more information please contact:CCMH.Training@hsd.cccounty.us
EPIC ccLINK HAS ARRIVED
How Does this Impact Contra Costa Behavioral Health Services?
After an intense project planning and implementation schedule, the Epic system went live on July 1, 2012 for CCRMC, Ambulatory Care Clinics, and CCHP. Many Behavioral Health staff have been given access to the Epic system through the Provider Portal, which provides views of patients charts, medication history, encounters, lab orders and results, and clinical documentation from primary care.
With some exceptions, staff in Behavioral Health are not using the full Epic ccLink whereby clinical documentation would be entered into the system and subsequent billing would run out of Epic. The Epic staff conducted a thorough review to determine whether their system would be able to incorporate our work flows, documentation requirements, and billing format and concluded that their product is not tailored to community based behavioral health in California. Since Epic will not work for us, we have been given the green light to pursue a contract with a behavioral health vendor that specializes in application software that is specifically geared toward our business rules and our clinical environment. Since many of our consumers are also receiving services through the primary care system, we will be putting a great deal of effort and focus on sharing of critical clinical information between the Epic system and the new behavioral health system as part of the implementation plan.
For more information please contact: Bhis@hsd.cccounty.us
BEHAVIORAL HEALTH PROUDLY CELEBRATES:
National Minority Mental Health Awareness Month
& Social Awareness Month
The US House of Representatives proclaimed July as National Minority Mental Health Awareness month in 2008, aiming to improve access to mental health treatment and services through increased public awareness. Below are a few facts regarding mental illness:
About 25 percent of U.S. adults have a mental illness, according to the Centers for Disease Control and Prevention.
Almost two-thirds of those adults with a diagnosable mental illness do not seek treatment, and racial and ethnic minorities are even less likely to get help, according to the National Alliance on Mental Illness (NAMI).
According to NAMI's Multicultural Action Center, in many racially and ethnically diverse communities, there is a stigma surrounding mental illness, often caused by cultural differences and lack of information.
National Minority Mental Health Awareness Month

offers organizations of all types and sizes a wonderful opportunity to create mental health awareness in diverse communities. Copies of National Minority Mental Health Awareness Month 2012 resources are available for free from the NAMI
Visit the site to access the following downloads: Promotional flyers in English and Spanish--simply download, print and post on a bulletin board near you!
For more resources and information about National Minority Mental Health Awareness Month visit: www.nami.org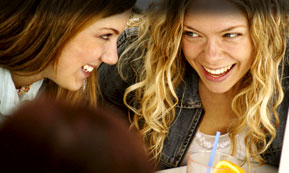 Healthy relationships are key to one's health. Research has shown that people who develop strong social networks have positive health effects which include:
Longer life expectancy
Better stress response
Celebrate Social Awareness this month by nurturing yourself and your relationships. Here are some tips to improve your social wellness:
Laughter really is good medicine.
Touching, stroking, and hugging can improve health
Join a club that interests you
A strong social network can create a good mood and enhance self-esteem
To learn more, visit the following websites:
http://definitionofwellness.com/dimensions-of-wellness/social-wellness.html