BE SOCIAL
__________________

__________________

FEATURED VIDEOS
Driving CLL Away
with CARs
Dr. John Gribben discusses a promising new approach to eliminating CLL: chimeric antigen receptors (CARs). Watch the video to learn the concept, the excitement and the realities of CAR therapy.
___________________
Courtesy of UT MD Anderson Cancer Center and The New York Times
This short video shows a T-cell which has been engineered to express a CAR attacking a cancer cell.
KEEPING YOU INFORMED
Learn more about chimeric antigen receptors (CARs) and kinase inhibitors in the "Latest News" section of our News and Views web page.
Click here to go the the News and Views page. From there you can click on the links.
EXTRA! EXTRA!

If you are not currently receiving hard copies of CLL Global's newsletter, CLL Research Momentum, but would like to, please email us your full mailing address.
CHECK OUT THE LATEST ISSUE OF THE RESEARCH MOMENTUM (CLICK ON THE IMAGE BELOW)
FUNDED PROJECTS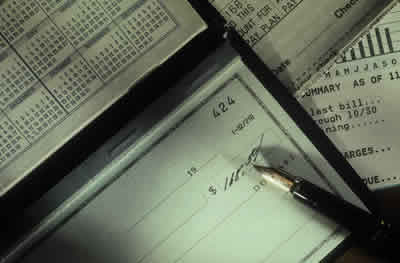 CLL Global has recently chosen four new grant recipients working to better understand the molecular definition of CLL and new drug developments for CLL.
The new recipients are:
Xavier Badoux, MBBS
University of Sydney
Kumudha Balakrishnan, PhD
UT MD Anderson Cancer Center
Yuri Pekarsky, PhD
Ohio State University
Carmen
Schweighofer, MD
University of Cologne
We will provide you more details about the recipients and their projects next month.
QUESTIONS/COMMENTS?
Is there something specific you want to read and learn about?
Let us know if you have any comments or suggestions for improvement.
You are the reason CLL Global exists, and we want to hear from you.
HAPPY VALENTINE'S DAY!
Instead of giving your loved one another box of chocolates this Valentine's Day, make a donation to CLL Global in their honor! We will create a festive, customized acknowledgment card to inform your honoree. Since the special day is nearing, email us TODAY at [email protected] so we can get started.
DONATE NOW!!
Greetings!
CLL Global's president and CEO, Dr. Michael Keating, traveled back in time this past Saturday while attending a benefit for the Foundation. We are still energized from the success of January's Alliance meeting. Highlights from both events are discussed below.
PARTNER PERSPECTIVE

Rock Around the Cure

This past Saturday, February 4th, the Twin Creeks Country Club near Austin, TX transformed into a 1950's malt shoppe complete with burgers, shakes, dancing and bingo.The Rock Around the Cure event was held to raise money for CLL Global. This happening was the product of hard work and dedication by the family and friends of Arnie Jellison. Arnie has been battling CLL for over ten years. He has received many rounds of chemotherapy, a stem cell transplant and is no stranger to clinical trials.

The Jellisons and those in the Twin Creeks neighborhood wanted to do something to celebrate Arnie and support his battle. Close friends and his family spearheaded the organizational effort which resulted in an attendance of approximately 135 people, but of course Arnie was the star of the show. It was obvious that there was great friendship and camaraderie among those in attendance. Arnie's life long friend, Bruce Lowenburg, and one of his physicians, Dr. Michael Keating, both gave touching speeches. The evening really started rockin' with professional dancers getting the crowd moving to the jitterbug and jive. While donations are still being tallied, the event will likely generate close to $20,000 for CLL Global!

The Jellison family chose to support CLL Global because of the specific focus on CLL research. Arnie's wife, Penny, and all three of his children were involved extensively in the planning. Arnie and Penny's daughter, Karen Jellison May, sent out an email campaign to her friends and family prior to the event, noting the success of the drug Gleevec in chronic myelogenous leukemia (CML) patients. They are hoping for this kind of miracle for CLL patients. Karen stated, "I admire many things about my father. One in particular has been his willingness...to participate in clinical trials...in hopes of finding a cure so that others do not need to suffer as he has suffered. By contributing to this organization, you too can help find a cure for this disease."
THE HAPPENINGS
Alliance Meeting a Success
CLL Global Alliance members recently gathered in Houston on January 14th and 15th, 2012. Thirty investigators from the United States and Europe participated in the meeting. The agenda focused on the areas needing more research, and there was ample time devoted to group discussion. The featured topics included 17p-/p53 mutations, kinase inhibitors, lenalidomide (Revlimid) and chimeric antigen receptors (CARs).
CARs have been a major talking point for patients and scientists, and the Alliance meeting was no exception. Because the CAR concept is still evolving, all CAR models currently being tested are based on individual scientific experience. More tests will need to be conducted to determine the best approach for the CAR construct.
Updates were given on clinical trials testing kinase inhibitors and lenalidomide. Lenalidomide is proving to be beneficial for the older CLL population which has been in need of better treatment options. The kinase inhibitors (CAL-101, which is now GS-101, and PCI-32765) are causing dramatic responses in patients and will likely prove most beneficial in combination with other therapies. What is even better is it appears these inhibitors are effective in
Dr. Ulf Klein, Columbia University, and Dr. Michael Keating, president and CEO of CLL Global
patients with 17p deletion.
The big obstacle for CLL researchers is the abnormalities of chromosome 17p- and/or deletion of the p53 protein. Other than the potential of the kinase inhibitors, Dr. Deepa Sampath has been working on the ability to turn certain genes on and off. By doing this, the negative effects of p53 mutations could be reversed. Also, deep sequencing, which is a new technique used to analyze genes, will provide more answers to the complexities of 17p- and p53.
What continues to be unique about the Alliance meetings is the trust that has been established within the group. While all research meetings consist of scientific presentations, the strength of the Alliance is the dialog generated during and after the presentations rather than the presentations themselves. This interaction generates innovative ideas for research approaches and new collaborations. It is truly amazing to watch these scientific minds in action.
CLL EDUCATION
Focus on: Normal FISH
Chromosomal abnormalities related to CLL allow scientists to better understand the disease. The "classic" abnormalities (11q-, trisomy 12, 13q- and 17p-) are detected using a technology called florescence in situ hybridization (FISH). These abnormalities are detected in approximately 80% of CLL patients. This leaves the chunk of patients who do not fall into the 80% scratching their heads wondering where they fit in. The remaining 20% are considered to have "normal" FISH, although the term normal in this sense describes a mishmash of the unknown.That being said, normal FISH is considered a good prognostic factor.
Most institutions only probe for the classic abnormalities, so it is unclear what other mutations could be concealed. A handful of research institutions probe for additional abnormalities in chromosomes 6, 14, 18, and 19 in some patients. Because there is not a substantial amount of information known about these other chromosomes, their prognostic significance has yet to be determined. Unfortunately, testing for additional chromosomes via FISH is extremely expensive.
Researchers are currently in the process of using deep sequencing technology which will provide a precise map of the whole CLL genome. Instead of looking at a small portion of CLL genetics through FISH, the whole thing will be laid out on the table. It is anticipated that this will eventually lead to a full understanding of the genetic code of CLL and the genetic changes that are driving refractory CLL. As we often say, new discoveries often lead to more questions. Who knows what will be found and how it will change our understanding of this disease.
THANK YOU FOR SUPPORTING US!
Until next month, be happy and well. Thanks for reading!
Sincerely,

CLL Global Research Foundation