BE SOCIAL
__________________

__________________

FEATURED VIDEOS
ASH is the big meeting of the year for hematologists to share groundbreaking data and learn about the most up to date information on hematologic malignancies. Andrew Schorr, a patient of Dr. Michael Keating and founder of Patient Power, sat down with Dr. Keating and Dr. Susan O'Brien to get all of the latest news straight from the experts.
Click on the images to watch the videos.
Reflections and Major Developments in CLL from ASH 2011
Update on Kinase Inhibitors for CLL: Where are We Now?
EXTRA! EXTRA!

If you are not currently receiving hard copies of CLL Global's newsletter, CLL Research Momentum, but would like to, please email us your full mailing address.
CHECK OUT THE LATEST ISSUE OF THE RESEARCH MOMENTUM (CLICK ON THE IMAGE BELOW)
ALLIANCE MEETING
It is nearing time for the annual Houston meeting of the US/European Alliance, to be held January 14th and 15th. The Alliance is comprised of a group of 30 investigators dedicated to CLL research. Collaborations are encouraged, and the Alliance is organized around a strong sense of comradery and trust.
The vibe of this Alliance meeting is in alignment with CLL Global's plan to make 2012 a big year. To keep things interesting and productive, the meeting agenda has been modified for this occasion. With input from Alliance participants, the meeting will consist of extended dialog on important topics rather than presentations with lots of slides. There will also be discussion as to how the Alliance can best conduct research specific to the ideas and talents of its members. We will provide a follow-up article next month with highlights from this meeting.
Read more about the Alliance here.
QUESTIONS/COMMENTS?
Is there something specific you want to read and learn about?
Let us know if you have any comments or suggestions for improvement.
You are the reason CLL Global exists, and we want to hear from you.
CREATIVE GIVING
You can raise money for CLL Global just by searching or shopping on the web! Enter CLL Global Research Foundation as the charity you support. When you search the web through the GoodSearch page, money is donated to CLL Global.
Use GoodShop.com to find the most up to date coupons and deals at over 2,400 popular online retailers, such as Old Navy, Amazon.com and Dell, and have a percent of every purchase go to CLL Global.

Click the GoodSearch or GoodShop images above to learn more and get started!
SPECIAL OCCASIONS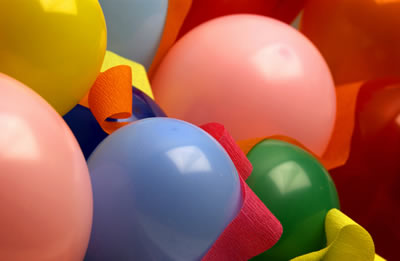 Is your birthday or loved one's nearing? Do you have a wedding anniversary coming up? A donation to CLL Global is as a great way to be honored or to honor someone you care about. We offer special acknowledgement cards for the occasion. Make sure this is indicated on the donation form. If you make a donation through Justgive.org, please send us an email at info@cllglobal.org so that we can send the acknowledgement in a timely fashion.
DONATE NOW!!
| | | |
| --- | --- | --- |
| | January 2012 | |
Greetings!
Happy New Year!
We hope your 2012 is off to a good start. 2011 ended on a high note for CLL research. You can learn about an inaugural educational symposium in "The Happenings" section. In the spirit of starting fresh and bettering ourselves, we are including two "CLL Education" sections in this issue of Tidbits. 17p- is the focus of this month's article in our series of chromosomal abnormalities. Also, night sweats are the pits. Learn about potential causes and what you can do to alleviate some of the annoyance.
We take pride in being a reliable source of information. All information provided by CLL Global is meant to educate, because we feel that knowledge is power. Not all information we include is relevant for every patient. Each CLL patient is different. You are not a statistic and your physician is the best source regarding your CLL.
THE HAPPENINGS
ASH and Symposium Recap
As mentioned in last month's Tidbits, CLL Global supported a satellite symposium preceding the 53rd American Society of Hematology (ASH) Annual Meeting in San Diego, CA. The symposium held December 9th, 2011 was focused specifically on CLL. The symposium educates physicians on state of the art research in CLL.
Drs. Jan Burger and Stephan Stilgenbauer having a discussion after the symposium.
The conference hall was initially arranged for 500 attendees. In order for the meeting to start, additional chairs had to be set up in the room. The crowd was truly "standing room only" and people had to be turned away. The feedback has been very positive; the presentations were crisp, relevant and truly cutting edge. There was no hidden agenda to promote a specific product. Instead, it was an opportunity for the world's hematologists to get up to speed on the changing face of CLL.
The topics ranged from p53 mutations, immune and biologic therapeutics, new targets for treatment and genetics. Each of the presenters also participates in CLL Global's US/European Alliance. Dr. William Wierda discussed "Biological Therapeutics in CLL". His presentation overviewed several monoclonal antibodies currently being tested in clinical trials and the premise of chimeric antigen receptors (CARs).
Dr. Susan O'Brien's presentation "CLL: The Road to a Cure" highlighted how well many patients are doing with current chemotherapy, but addressed the fact that patients may relapse. Novel agents currently under study may improve outcomes and be better tolerated by all populations of CLL patients. Dr. O'Brien suggested that until more is known about these novel agents, using them to eliminate residual disease after standard treatment should be the endpoint to make clinical trials of novel agents feasible.
ASH is the largest society for hematologists. We were able to provide up to date information to hematologists from around the world, fulfilling our role as a global organization for improving understanding of CLL and establishing innovative approaches to the cure of this disease. We are considering building upon the success of the 2011 symposium by hosting a symposium in 2012. Educating physicians and patients about CLL is a crucial part of what we do.
At both the symposium and ASH meeting, new therapeutic approaches created a buzz. New approaches include kinase inhibitors (also known as BCR inhibitors) and immunotherapy (example: CARs). The videos to the left of this article provide Dr. Michael Keating's overview from ASH and where CLL research currently stands; Dr. Susan O'Brien details the kinase inhibitors, results from clinical trials and the future of the inhibitors. To get the details, click on the videos.
CLL EDUCATION
Focus on: 17p-:
Our series on common FISH abnormalities in CLL continues with discussion of abnormalities of the short arm of chromosome 17 (17p-). While less than 10% of patients have this deletion, this abnormality is the most pressing challenge of the common CLL abnormalities. Patients with this abnormality often show resistance to currently available treatments. The reason for the resistance of 17p- to therapy is known which gives researchers an edge in understanding the best way to treat patients with this abnormality.
The yellow arrow points to the section of chromosome 17 where the TP53 gene is be located http://ghr.nlm.nih.gov/gene/TP53
Chromosome 17 contains one of the most important genes in the human body. The TP53 gene creates the protein p53, which is the watchdog of DNA. If DNA is damaged, p53 decides whether the damage should be repaired or if the cell should die without reproducing. Most cells reproduce before dying. If a cell can be repaired, p53 will activate the appropriate genes which will produce proteins to complete the job. If the cell cannot be repaired, p53 will shut everything off and the process of cell death, called apoptosis, will be initiated. The section of chromosome 17 where the TP53 gene is located is also where abnormalities or deletions are found, not only in CLL patients, but in approximately 50% of human cancers.
Having the 17p- abnormality does not necessarily warrant treatment. Like all other abnormalities, the time between "watching and waiting" and initiating treatment depends on factors such as blood counts and lymph node size. Once treatment is needed, 17p- patients can be resistant to certain therapies. Chemotherapies work by damaging the DNA to induce apoptosis (cell death). When the TP53 gene is aberrant or absent, the p53 protein is not produced, and the cell is not instructed to die due to the irreversible damage caused by the chemo. Consequently, an already messed up cell with extensive DNA damage reproduces. By looking at these damaged cells, researchers hope to find a solution.
Because of the challenges posed to 17p- patients, physicians now consider stem cell transplantation to be an option sooner rather than later. Stem cell transplants used to be a last resort for all patients, but the era of personalized medicine and the improvements of the transplant process are changing how patients are treated. While stem cell transplants are currently the only proven curable treatment available for CLL, they are not without risk.
Some emerging therapies are showing success in CLL patients regardless of their FISH status. Monoclonal antibodies like rituximab (Rituxan) and ofatumumab (Arzerra) have improved the time to relapse when given alone or in combination with chemotherapy. Clinical trials for kinase inhibitors (also known as BCR inhibitors) and lenalidomide (Revlimid) have also shown improvement for 17p- patients over standard chemotherapy regimens. These therapies are also being tested in conjunction with monoclonal antibodies. Chimeric Antigen Receptors (CARs) may eventually replace stem cell transplant if the strategy proves to be safer.
The treatment of CLL has improved drastically over the years, even for 17p- patients. However, 17p- continues to be the most challenging genetic marker to tackle. Every research meeting from ASH to the CLL Global Alliance meetings features a full of discussion on 17p. Scientists know this is their biggest obstacle in the battle against CLL, and their frustration is palpable. Further genetic and biological dissection of 17p- and clinical trials are needed to provide more knowledge to conquer the enemy.
CLL EDUCATION

Hot & Bothered by Night Sweats

CLL can be accompanied with the frustration of night sweats. We are not talking about waking up a little damp in the morning; these are drenching, wake up in the middle of the night and change your sheets night sweats. Not all patients will experience night sweats, but they are a common symptom in several types of cancer and other diseases.

While the cause of night sweats is currently unknown, there have been several hypotheses. One fact is that a spike in body temperature, leading to a fever, instigates sweating to lower the body temperature. Other hypotheses deal with hormones and inflammatory proteins. During the human sleep cycle, several hormones are released in the body. The cancer cells

photo courtesy of dailymail.uk.co

may cause a glitch in the way these hormones are released or produced, or perhaps the cancer cells release their own hormones which cause night sweats.

There is often a correlation between the development of night sweats and active, progressive disease. As several of you know firsthand, many patients are diagnosed without having any physical symptoms. Development of night sweats, in addition to other common B-symptoms (uncontrolled weight loss and fatigue), often indicates the disease is active. Patients may experience these symptoms without changes in blood counts. While therapy usually helps to control the B-symptoms, patients are not generally treated for these symptoms alone. There have been indications that treating CLL before necessary may not be beneficial because of the toxicity of older treatments. Every patient is different, and the time to initiate treatment is best determined by your physician.

Because the cause of night sweats is unknown, it is difficult to treat. While patients find night sweats to be very irritating, sometimes to the point of affecting their quality of life, it is not considered dangerous. If you suffer from night sweats, the best way to deal with them is to be prepared. People sleep on large beach towels or have extra sheets next to their bed. Wearing breathable clothing like cotton or fabric that wicks away moisture is helpful. It is a good idea to have a fan near the bed. Medications such as naproxen often help. Online forums for CLL patients are a great way to learn from others and share what has worked for you.

It is important to discuss the onset of night sweats and other B-symptoms with your physician. While the premise behind B-symptoms is intriguing, CLL research is currently focused on curing the disease. If we can eliminate CLL, we can eliminate the symptoms which accompany the disease.
THANK YOU FOR SUPPORTING US!
We are going to keep on trucking through 2012 and will continue to provide you with up to date information along the way.
Sincerely,

CLL Global Research Foundation