DONATE NOW!!
THIS FATHER'S DAY HONOR YOUR FATHER WITH A DONATION TO CLL GLOBAL.
BE SOCIAL
__________________

QUESTIONS/COMMENTS?
Is there something specific you want to read and learn about?
Let us know if you have any comments or suggestions for improvement.
You are the reason CLL Global exists, and we want to hear from you.
NEW ALLIANCE PROJECTS FUNDED
Click on any of the names below to read about the new Genetics projects recently funded by CLL Global.
FEATURED VIDEO
Attacking ROR1
Dr. Anders Österborg
discusses why ROR1, a molecule on the surface of CLL cells, is a promising target for therapy and how it is being exploited.
EXTRA! EXTRA!
CLL Research Momentum,
the newsletter published by CLL Global, will be filling mailboxes next week. This is the first issue of 2011.
If you are not currently receiving hard copies of the Momentum, but would like to, please email us your full mailing address.
WISHING ALL OF THE MOTHERS A WONDERFUL MOTHER'S DAY!!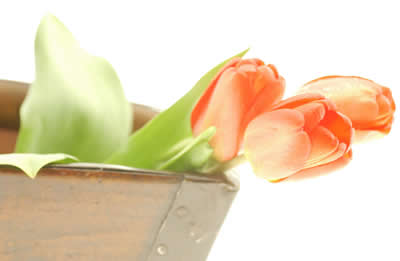 Greetings!

Welcome to the second issue of Tidbits, the electronic newsletter sent to you by CLL Global.
PARTNER PERSPECTIVE

Racing for the Cause

Charitable giving does not have to come in the form of money. In fact, Brian Goldman is helping CLL Global just by doing what he loves- driving really fast! Brian sports the CLL Global logo as he races around the track in his 1975 Datsun 280z. His creative thinking will expose CLL Global to a broader group of people who might not be familiar with CLL or our Foundation. The next issue of the CLL Global Research Momentum, which is expected to arrive in your mailbox any day, provides more about Brian and others who are using their creative ideas to accelerate CLL research.

Your creative ideas are always welcome! Email [email protected].
RESEARCH NEWS


Genetics Projects Funded

Genetics is the hot topic in research right now, and for very good reason. The CLL Global Alliance program has recently started funding projects focused specifically on genetics, which aim to enhance the overall understanding of CLL and provide new avenues of therapy. The CLL Global Alliance program is a compilation of CLL researchers who work together both in small groups and in a large cohort to advance research. In the three years since its establishment, it has proven very successful.

The addition of a Genetics group was announced about a year ago. Since that time, applications were submitted, reviewed and approved. Seven members make up the Genetics group. Drs. Stephan Stilgenbauer (co-chair; University of Ulm, Germany), Lynne V. Abruzzo (MD Anderson), George Calin (MD Anderson) and Ulf Klein (Herbert Irving Comprehensive Cancer Center, Columbia University) are all funding recipients. You can read about their projects by clicking on their names in the side bar to the left.

Drs. Michael Keating (co-chair, MD Anderson) and Carlo Croce (Ohio State University) will provide scientific direction as needed for the grant recipients. Dr. Kevin Coombes (MD Anderson) is a professor of bioinformatics working with members of the Genetics group to sort and process data. Although the projects have just recently been funded, members of the Genetics group have been adding value to the Alliance for quite some time, especially at the Alliance meetings. With research now underway, these new members should prove even more instrumental in solving the CLL puzzle.
THE HAPPENINGS

Board of Directors Meeting
Last week the CLL Global Board of Directors gathered from around the country for their semi-annual Board of Directors meeting. During these meetings in Houston, Board members discuss CLL
Global's activities and progress made during the previous six months. Board members ensure that the Foundation is properly using the generous funds received.
Thanks to the Board's guidance over the past few years, CLL Global has maintained an active grant giving program and a positive return on investments. Given current economic times, this has unfortunately been the exception. We have seen other non-profits reduce or eliminate grant-making programs.
The spring meeting generally entails discussion and approval of audited financial statements and the annual reporting to the IRS. During the meeting, we re-elected the current slate of officers and Board members. Read more about the individuals guiding us toward achieving our mission. One of the highlights of the meeting was the election of a new member to the Board, Mr. Richard Jaffee of Chicago, IL. Mr. Jaffee will jump right in as a member of the audit committee. We welcome him aboard.
THANK YOU FOR SUPPORTING US!
We thank you so much for your support in piecing together the CLL puzzle.
Sincerely,

CLL Global Research Foundation