Greetings!
Here is a summary of some of our work over the past few months:
San Francisco Budget For Fiscal Years 2012-2013 and 2013-2014
We are very happy that our work and advocacy with many District 9 residents, organizations, and service providers resulted in a San Francisco budget that prioritizes many of our district's needs and goals. I want to thank the entire City family including Mayor Lee, the Mayor's Budget staff, the Board's Budget & Finance Committee, as well as the Budget Analyst for conducting an inclusive and thoughtful budget process. We won a budget that preserves our current social safety net including critical services in our neighborhoods serving families, youth, seniors, immigrants, workers and the LGBT community; prioritizes public safety including both the preservation of community based violence prevention programs and funding for new police academy classes; and funds critical infrastructure needs in the city including streetscape improvements and street repavement.
Read more: Board of Supervisors' Budget Page
Illegal Dumping on Bernal Hill
Photo by Todd Lappin

We are making progress in our effort to address the illegal dumping problem on Bernal Hill. Through the budget process, I was able to secure funds so that the Department of Recreation and Parks can make some infrastructure upgrades at Bernal Hill that will make it harder to dump in the area. Currently, we are considering two possible ideas - either installing lights on the Hill where the dumping has occurred or changing the configuration of the entrance area so it is more difficult to dump.

We want your input and feedback on how to make best use of the funds. Please join me at a community meeting on September 20, 2012 from 6:00 p.m. - 7:00 p.m. at the Bernal Heights Neighborhood Center, 515 Cortland Ave., so we can collectively develop a plan.

Tower Car Wash Agrees to Pay $500,000 to its Workers to Settle Lawsuit

I worked with City Attorney Dennis Herrera, our local Office of Labor Standards Enforcement, and La Raza Centro Legal to investigate worker underpayment of wages at Tower Car Wash in the Mission District of San Francisco. Tower Car Wash will pay one-half million dollars in back wages and interest to employees who, over the course of four years, were illegally subjected to unpaid waiting time while managers decided whether to allow workers to clock in for their shifts. Tower has now changed its policy to properly compensate workers for their time on the job. Next month my office will continue our work to eradicate violations of worker's rights by helping to launch the city's first ever Wage Theft Task Force.

Read more: Tower Car Wash pays $500,000 to settle wage theft lawsuit

Civil Grand Jury Exposes Possible Consumer Fraud and Recommends Closure of the Loophole in the Health Care Security Ordinance
On July 19th the San Francisco Civil Grand Jury released a report entitled, "Surcharges and Healthy San Francisco: Healthy for Whom?," which details how the loophole that remains in our Health Care Security Ordinance (HCSO) has allowed a small, but growing number of businesses, mostly restaurants, to profit off surcharges made in the name of employee health care but never used for that purpose. Last year I tried to close the loophole in the HCSO but unfortunately the Mayor vetoed my legislation. I have called a hearing in September on the Grand Jury's report so we can make plans to end any consumer fraud, ensure employees have access to the health care they earn, and protect responsible businesses that are currently forced to compete against the minority of employers that exploit the loophole to avoid their obligations under the law.
Join us at the hearing on the Grand Jury Report at the Government Audit & Oversight Committee on September 27th at 1:00 p.m.
Read more: Civil Grand Jury Report
S.F. civil grand jury slams restaurant health care surcharges
Update on Free MUNI For Youth Campaign
Our campaign to create a pilot project giving low-income San Francisco youth a free mode of transportation to and from school suffered a set back last month. The Metropolitan Transportation Agency, by a razor thin margin, denied our one time funding request for the program. I will not stop until we see this plan enacted. Our youth deserve a safe and free mode of transportation to access their education and this plan is a commonsense way to foster the next generation of transit riders in San Francisco. I am currently working on alternative strategies to ensure that Free MUNI for low-income San Francisco youth becomes a reality.
Read more: Free Muni plan's defeat a setback for youths, city
MTC votes 8-7 not to fund free-Muni plan
Exciting Infrastructure Improvements in District 9
I have been working with the Department of Public Works (DPW) to identify key infrastructure project needs in the District. Thanks to the 2011 Road Repaving and Street Safety Bond, we will be able to work on projects such as improving the 29th Street bike lanes between Tiffany and San Jose, traffic calming at Alabama and Mullen, streetscape enhancements at Crescent and Murray and Crescent and Putnam, intersection improvement at Mayflower and Bradford, opening of the crosswalk at San Jose and Dolores, creating the Bartlett Plaza living alley, and pedestrian improvements at Silver and San Bruno. We are excited to see District 9 continue to be safer for pedestrians and cyclist.
I also wanted to take this opportunity to express my support for the Clean and Safe Parks Bond which will be on the November ballot. The City proposes a $195 million General Obligation bond to address outstanding capital needs in the city's parks. The proposal includes funding for specific neighborhood parks, including Garfield Park as well as long awaited investment in Golden Gate Park, McLaren, and Lake Merced, as well as renovations to the parks' support infrastructure.
Read more: 2012 San Francisco Clean & Safe Neighborhood Parks Bond Proposal

Implementing CleanPowerSF
As Chair of the San Francisco Local Agency Commission we have
been working closely the last few years with the San Francisco Public Utilities Commission to give people a choice of where they get their electricity. PG&E's energy sources are dominated by Fossil Fuel and Nuclear generation. The City is creating a program called CleanPowerSF that comes from 100% renewable sources. I have called a hearing at the Board of Supervisor's Budget and Finance Committee in September to discuss the status of this project and to ensure the timely implementation of this alternative energy program.
To receive regular updates on CleanPowerSF, please like the program on FaceBook.
Exciting News for the San Francisco Day Labor Program & Women's Collective
My office helped lead a process to find a new organizational home for the San Francisco Day Labor Program and Women's Collective. Both programs have been housed at La Raza Centro Legal, where they thrived under the organization's leadership for over a decade. After La Raza decided to shift its focus to providing first rate legal services to the Latino immigrant community, the programs looked for a new organizational sponsor with a strong record of serving low-income communities and protecting immigrant rights. The programs identified Dolores Street Community Services and my office has been working with the organizations to help achieve a successful transition. I am thrilled to say that the merger became official on July 1st! Dolores Street has welcomed the programs into the organization with open arms and is excited to expand its work in job development and worker's rights. There will be a community celebration to mark this historic transition on October 4th at 6:00 p.m. location to be determined. Please save the date.
Also, if you need an extra pair of hands around the house to help with a painting job, gardening, childcare, housecleaning, or any other help, there are excellent workers available at the San Francisco Day Labor Program and Women's Collective. Please visit their website for details on hiring workers.


It is with enormous excitement that I introduce my new legislative aide, Nate Albee. Nate will be joining my office on September 3rd. I have had the pleasure of working with Nate and have been impressed by his organizational skills, enthusiasm, work ethic, passion, and high quality work. Nate is a very special person and I am honored that he has decided to join me, Sheila, and Hillary as we serve and represent District 9 with pride.

Nate is a successful Bay Area event coordinator and promoter know for his unique events that bridge the gap between the gay and straight communities and activism and art. He is active in the California Music and Culture Association which works to support a safe and healthy nightlife community in San Francisco.

An activist at heart, Nate has been devoting his time to causes he believes in such as affordable housing, queer rights, social and economic justice and small business.



Nate has been active in local electoral politics for years. He has managed or coordinated several campaigns and in 2011 was elected Co-President of The Harvey Milk Club.



Nate is a resident of beautiful District 9 and couldn't imagine living anywhere else. I am sure you will meet Nate shortly as he will coordinate and manage constituent services in my office.
Son Jorocho Festival at Brava Theater
T

he San Francisco Son Jarocho Festival brings together important bands from the Veracruz region of Mexico playing traditional folk music and US-based fusion groups who draw upon the Son Jarocho style for inspiration. Complete with film screenings, concerts, collaborations, workshops and talleres, and community fandangos, the San Francisco Son Jarocho Festival is open to anyone interested in the folk traditions of Veracruz or new music inspired by those traditions.

August 16th - 19th at 6:00 p.m. at the Brava Theater, 2781 24th Street (at York Street).
For more information and tickets, click here.
GiveGo
GiveGo is an exciting new website that allows users to raise money for charity every time you walk, run, or bike. GiveGo was started here in San Francisco and is focused on helping local charities.
For more information, click here.
Stern Grove Festival 75th Season
San Francisco's original music festival, Stern Grove Festival's 75th season of admission-free concerts every Sunday at 2 p.m., tthrough August 26, at Sigmund Stern Grove. This summer's 10-week concerts series features an array of pop and jazz music greats, including Anita Baker, Sheila E, Al Jarreau, OK Go, Ozomatli, Preservation Hall Jazz Band, Meshell Ndegeocello, as well as the City's three classical institutions-the San Francisco Symphony, Ballet and Opera. Stern Grove Festival is the only venue in the world where all three of these renowned cultural institutions perform every summer, completely admission-free.
Every Sunday, until August 26, 2012 at 2 p.m. at Stern Grove, 19th and Sloat Blvd.

For more information, click here.
Mission Promise Neighborhood Backpack Giveaway
MEDA, the Mayor's Office of Neighborhood Services, San Francisco Recreation and Parks Department, Recology, and Target are collaborating to provide over 2,000 FREE Backpacks and School Supplies to low income children and families in the Mission District and from across San Francisco. Activities will include a resource fair, FREE FOOD, physical activities, and arts and crafts for the entire family.
Saturday, August 25, 2012 from 10 a.m. to 1 p.m. at Garfield Square at 3100 26th Street (at Treat Street)
PLACAS: Tattoo Film Shoot Party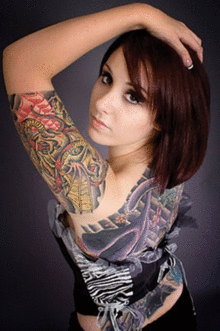 The San Francisco International Arts Festival, the Central American Resource Center, Mission Cultural Center for Latino Arts and the cast of PLACAS want to know about your tattoos. Video journalist Josue Rojas will make a film to the play PLACAS starring Ric Salinas of Culture Clash that will premiere at the Lorraine Hansberry Theater on September 6.
Saturday, August 18, 2012 at 6:30 p.m. at Mission Cultural Center at 2868 Mission Street (at 25th Street)
For more information and tickets,
click here
MUNI Opens Its Doors for Faster, More Reliable Service
The San Francisco Municipal Transportation Agency (SFMTA) opens its doors to faster, more reliable service. Under all all-door boarding, customers with valid prepaid Proof of Payment may enter through any door of any Muni bus or streetcar. As the operator of one of the busiest transit systems in the United States, the SFMTA is implementing all-door boarding to accelerate the boarding process and improve travel times for customers. Muni is the first transit system in the nation to offer all-door boarding on all buses and rail vehicles.
Video on how to ride MUNI
, Jerry and Judy Ride the Bus
For more information,
click here
.
NERT TRAINING
Join the San Francisco Neighborhood Emergency Response Team and the San Francisco Fire Department to celebrate and learn how to prepare for any emergency, large or small.
Each workshop covers what you need to know to prepare individually, as a business, and as a community, including: Earthquake Awareness, Basic Disaster Skills, Disaster Medicine, Light Search and Rescue, Team Organization and Management, Terrorism, Hands-On Training, and Skill Development.
Tuesdays, August 7, 14, 21, 28, September 4, and 11 2012 from 6:30 p.m. to 9:30 p.m., at St. Peter & Paul Parish Community Center, 620 Filbert Street (at Stockton Street).
**Please note that it is very important for participants to attend all sessions in order to gain the full scope and benefit of the training.**
RSVP to 415-970-2024 or email sffdnert@sfgov.org.
For more information,
click here
Free Swim Lessons at Garfield Pool
A generous donor is providing free swim lessons to youth in the Mission neighborhood at Garfield Pool. Children can sign up for these lessons through the following schools or afterschool partners: Bryant, George Moscone, Leonard Flynn, Buena Vista, Cesar Chavez, Mission Graduates, Community Youth Center, Mission Learning Center, and Jamestown Community Center.
Florida Street Water Main Replacement Project
The San Francisco Public Utilities Commission began installation of a new 8" water main pipe on Florida Street between 16th and 26th Streets. The purpose of the project is to improve water delivery and reliability in the neighborhood. The project is anticipated to begin in Early August 2012 and completion is scheduled for early June 2013.
Community Office Hours in the Mission
Please join us for our next community office hours. It's an opportunity to bring your ideas, concerns and comments directly to Supervisor Campos, while supporting a local business. Thanks to those of you that joined us at our last community office hours in the Portola neighborhood.
Date: Friday, September 21st
Time: 12:00 PM-1:30 PM
Location: L's Cafe, 2871 24th Street
Neighborhood: Mission