Working for You
List of Proposed Development Projects in San Francisco

Department: San Francisco Planning Department
Description: In an effort to include San Francisco citizens in the planning process, the Planning Department has released a complete list of the proposed and future projects around the City. An interactive map marks the site of proposed plans, allowing you to click on a site and obtain information and updates regarding the project. The map link also includes contact information if you have any questions or concerns about the plans.
For more information: Website
Summer Programs for the Entire Family!
Department: SF Recreation & Park Development
Description: Who says that summer camp is only for kids? The SF Rec & Park department is offering a full catalog of courses and activities for the entire family! They have everything from martial arts to cooking classes for ages "tots" to "seniors," but we're most excited about their inter-generational activities - so the whole family can join in!
3 Ways to Register: You can register for an activity up until the course begins

- Online, at sfreconline.org

- In person at the Rec & Park headquarters.
McLaren Lodge in Golden Gate Park open M-F from 9-5pm.
501 Stanyan St @ Fell
415-831-6800
- At the Rec & Park neighborhood site
Mission Rec Center, open M-F from 9-5pm.
2450 Harrison St. @ 20th
415-695-5014

For more information: Website
Spotlight on 9
Bernal Bucks
The buck shops here.
Bernal Bucks is an initiative completely driven by residents of Bernal Heights to strengthen and ensure the economic livelihood of the neighborhood. In a process that's been dubbed "frequent buyer miles," Bernal Bucks creates incentives to keep money local by offering reward points for shopping local. You can spend these points at participating businesses around Bernal Heights.
For More Information: Website
District Events
San Francisco's Annual 2011 Dyke March
Description:
Every year, thousands of supporters gather to march in the annual Dyke March from Dolores Park to the Castro district in order to celebrate the love and passion for women and dykes everywhere! Come out and join the festivities, either to show you support and witness all the pride!!
Details:
On Saturday, June 25th, the rally will be held in Dolores Park from 3-7 pm and the March will follow.
For more information:
Dyke March Website
or call 510-533-5489.
The 41st Annual San Francisco PRIDE Celebration and Parade!
Description:
2011 marks the 41st anniversary of the San Francisco Pride Celebration and Parade. The theme is "In Pride We Trust" and the event will be held over the weekend of June 25 and 26, 2011. With over 200 parade contingents, 300 exhibitors, and more than a dozen community-run stages and venues, the San Francisco Pride Celebration and Parade is the largest gathering of LGBT people and allies in the nation. The two-day celebration is free and open to all.
Parade Details:
The parade will be held on Sunday, June 26th, starting at 10:30 am on Market & Beale and ending at Market & 8th St.
For more information
: Visit
Pride Website
,
call 415-864-0831 or email info@sfpride.org
Laughing for the Health of It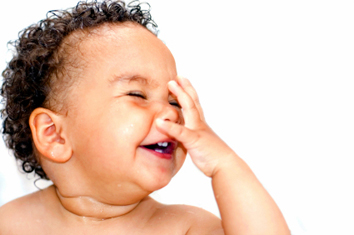 Description: Laugh for the health of it. Beverley Bender's class encourages participants to see the hilarity in life, especially when surrounded by the ongoing challenges and chaos. Laughter has been scientifically proven as an efficient way to release tension in a positive way, strengthen the immune system, and many more surprising health benefits. You will learn to "laugh for no reason." Bev is convinced that laughter should be used as a complementary health care practice because it is the most inexpensive and effective wonder drug - with no negative side effects!
Date: Wednesday, June 29th, 2011
Time: 6:00PM-7:00PM
Location: Portola Branch Library, 380 Bacon Street, SF
The Mission Community Market
Description: This is more than just your typical
farmers' market! The Mission Community Market is an ode to the Mission district's unique rhythm and diversity, as it offers tons of local foods, small businesses, local vendors, and youth activities that combine to create a great experience for everyone.
Details: Located on 22nd and Bartlett. The MCM is open every Thursday from 4-8pm.
For more information: MCM Website.