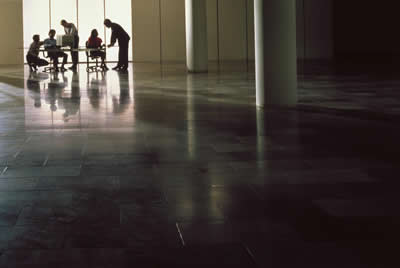 Don't say we didn't warn you.
63% of businesses that were hacked in the past year had less than 100 employees. That is up from 27% in 2009. Cyber criminals have found that smaller companies can be easy targets and have information that is valuable to them. These types of security threats are expanding everyday. It's not just employee information or credit card numbers that criminals look for. In one instance cyber theives obtained a firms online banking details then added fake employees to the company's payroll and transferred money to them.
The problem is getting more attention. Recently the Wall Street Journal covered the news in a front page article. Read the story here.
As threats to your network and information become increasingly more complex and malicious, it has become critically important to have a comprehensive and layered protection strategy. We recommend the following:
1. A properly configured Firewall
2. Updated Anti-Virus Software
3. A strong E-Mail Security/Anti-Spam solution
4. A highly effective Web/Internet Filtering solution
5. Critical updates applied to your software as they become available.

Network Source One offers Remote Update Management and Monitoring of your network for a small monthly fee. We can help ensure your software and security systems are up to date. We also can detect problems that develop or pro-actively identify issues that may cause trouble.