CoAEMSP to Issue Letter of Review
Starting in 2012, CoAEMSP will implement a Letter of Review (LoR) process, which will be the official designation that a Paramedic program is in the "Becoming Accredited" process.

The CoAEMSP Board, which includes representatives from its 13 sponsoring organizations, developed the LoR process in consultation with its communities of interest, including the National Association of State EMS Officials (NASEMSO), and the National Registry of Emergency Medical Technicians (NREMT).
While a program that qualifies for an LoR must still complete the entire process to demonstrate substantial compliance with the Commission on Accreditation of Allied Health Education Programs (CAAHEP) accreditation Standards, and is not guaranteed an award of accreditation, holding an LoR does signify that the program is making satisfactory progress in the accreditation process. As such, after January 1, 2013, the NREMT will recognize graduates of CAAHEP accredited programs as well as graduates of programs holding a CoAEMSP LoR, as eligible for the national Paramedic certification examinations. Future e-Updates will describe the details of the LoR process.

We've Moved!
Be Sure You Have Our New Address & Contact Information!
NEW ADDRESS / PHONE / FAX:

Suite 111-312
8301 Lakeview Pkwy
Rowlett, TX 75088
214-703-8445 phone
214-703-8992 fax
www.coaemsp.org


Don't let your mail get into the wrong hands! Change it now in your contacts, phone, address book, Outlook, and any other place you may have it stored!
Take Advantage!
2012 Learning Opportunities
ACCREDITATION WORKSHOPS
January 9-10, 2012, Dallas, Texas
STAY TUNED FOR DETAILS ON THESE ADDITIONAL
April 19-20, Washington DC
June 28-29, Pittsburgh
August 7-9, Orlando at NAEMSE Annual Symposium
(exact date TBD)
_______________________________________________
WEBINARS

Topics are yet to be determined; however, mark your calendar! The webinar topic will be announced and registration will open one month prior to the scheduled webinar.
Thursday, February 16, 1 pm Central Time
Thursday, April 26, 1 pm Central Time
___________________________________________________
SITE VISITOR WORKSHOP
August 7-9, Orlando at NAEMSE Annual Symposium (exact date TBD)
Making the Most of the Findings Letter

By Chy Miller, EMS Program Coordinator/Dept. 5 Chairperson
Hutchinson Community College, Hutchinson, Kansas
Occasionally, in my career as a Program Director, I have been playfully chided by my faculty for having too much of an affinity for certain accreditation processes. I admit I'm a nerd when it comes to that "time between" receiving the Findings Letter from CoAEMSP and the time in which accreditation recommendation is considered by the CoAEMSP Board.
That "time between" is exciting to me because this is when a program and the Program Director finally receive the first "official" direction of what programmatic changes might be necessary for meeting the CAAHEP Standards. The clarity that has been sought for so long finally arrives and can (or should) drive the final push necessary to secure accreditation. The Findings Letter can make a considerable difference in the quality of your program if applied in the right way. My recommendation is that as soon as you receive the Findings Letter, you should meet with your Advisory Council, Medical Director and administration. This team should develop a plan of action that everyone intimately involved with the Program can take to prove that your program is capable of meeting the Standards. This plan of action may be something as simple as providing documentation of practices not seen or understood during the site visit. It may be something more complex like developing, implementing, and evaluating a new process of assessing student outcomes.
The key words to employ during the "time between", are 'develop', 'implement' and 'evaluate'. A common mistake made by programs is to approach some issues in the Findings Letter by creating or developing processes or tools that address the issue superficially but fail to provide CoAEMSP with demonstrated data or evidence at the time of consideration. Avoiding this mistake is key to the essence of the Findings Letter. This "time between" is the time to produce the evidence required by the Findings Letter, and ultimately leading to positive programmatic changes.
What's more, programs should not wait until the CoAEMSP Board meets to discuss your program before you jump into action. CoAEMSP wants to see a proactive and effective response to the Findings Letter in order to make a recommendation that positively affects your program.
My experience suggests that when you and those involved in your program actually produce the evidence and demonstrated data required by the Findings Letter in this "time between", it leads to a stronger, more solid program. This can really be a gratifying moment for faculty, staff, advisory members and most importantly, your students. You have to embrace this desire to become the best, however, in order to achieve it.
Meet Board Member
JEFF BEESON, D.O.

Jeff Beeson, D.O. is currently Medical Director for the Emergency Physicians Advisory Board (EPAB), in Fort Worth, Texas, In this role, Jeff provides Medical Direction for the MedStar EMS system, (the Ambulance Service operated by the Area Metropolitan Ambulance Authority), and fifteen area fire departments which serve as First Response Agencies. MedStar covers a service area of 421 square miles, provides service to more than 860,000 residents, and responds to about 100,000 calls a year.
Jeff is also an Emergency Department Physician at both Huguley Memorial Hospital and John Peter Smith Hospital in Fort Worth, and at Parkland Memorial Hospital in Dallas.
He is a graduate of the Texas College of Osteopathic Medicine (TCOM) in Fort Worth, Texas.
Site Visitor Highlight:
Paul Blusys, M.D.
As a career Emergency Physician, Paul currently serves as Clinical Professor at Indiana University School of Medicine, where he has taught since 1980. He has also taught medical students and residents at the Fort Wayne Family Practice Residency since 1979.
Paul is triple board certified in Emergency Medicine and Family Medicine in both Canada and the U.S.
Among his many contributions to EMS, Paul was Director of the first ATLS course for physicians given in Indiana in 1984, and managed the ATLS program in northeast Indiana for a decade. Paul initiated the Samaritan Flight service at Parkview Hospital in Fort Wayne in 1989, as well as the Level 2 Trauma Center for both Parkview and Lutheran Hospitals. He pioneered the first Emergency Department in Fort Wayne to be fully staffed by Emergency Medicine Board physicians at Parkview Hospital in 1984. Then in 1992, Paul established Emergency Medicine of Indiana PC (EMI) at Lutheran Hospital--a physician group fully board certified in Emergency Medicine. Paul also established the Pediatric Hospital of Lutheran Hospital, bringing the first Pediatric Intensivist to Fort Wayne. In 1984, he started the RediMed urgent care system in Fort Wayne, which now includes eight locations.

Paul is an active member of numerous professional associations, and has served as a site visitor for the CoAEMSP for over a decade.


Meet Our Sponsors:
The American College of Surgeons
The American College of Surgeons (ACS) is a scientific and educational association of surgeons founded in 1913. The goal of the ACS is to improve the quality of care for surgery patients by setting high standards for surgical education and practice. The ACS is dedicated to improving the care of the surgical patient and to safeguarding standards of care in an optimal and ethical practice environment.
Members of the ACS are referred to as "Fellows." The letters FACS (Fellow, American College of Surgeons) after a surgeon's name mean that the surgeon's education and training, professional qualifications, surgical competence, and ethical conduct have passed a rigorous evaluation, and have been found to be consistent with the high standards established and demanded by the College. Currently there are approximately 77,000 members internationally, making it the largest organization of surgeons in the world.
Another category of members is "Associate Fellow," which provides surgeons beginning surgical practice the opportunity to assume an active role in the College at an early stage in their careers. Surgical residents, medical students, and members of the surgical teams can also become members under these respective categories.
The ACS includes 29 committees carrying out its work including programs on continuing medical education, Commission on Cancer, Committee on Trauma, Division of Advocacy and Health Policy, sponsor organization for numerous review committees, Office of Public Information, Surgical Education and Self-Assessment Program (SESAP), and more.
Publications that keep its membership abreast of pertinent news and information include the weekly email newsletter ACS NewsScope; the monthly news magaine Bulletin of the American College of Surgeons; the monthly scientific journal, Journal of the American College of Surgeons; and Surgery News, the official monthly newspaper.
ACS is governed by a Board of Regents, consisting of 22 members. The board is geographically balanced and represented by all specialties.
ACS officials include Executive Director David B. Hoyt, MD, FACS; President Patricia J. Numann, MD, FACS; First Vice-President Robert R. Bahnson, MD, FACS; Secretary Courtney M. Townsend Jr., MD, FACS; and Treasurer Andrew L. Warshaw, MD, FACS.
Representing the ACS on the CoAEMSP Board is Dr. David Eric Bentley, MD, FACS; and Seth Izenberg, MD, FACS.

VISIT THE AMERICAN COLLEGE OF SURGEONS
CoAEMSP Office Closing for the Holidays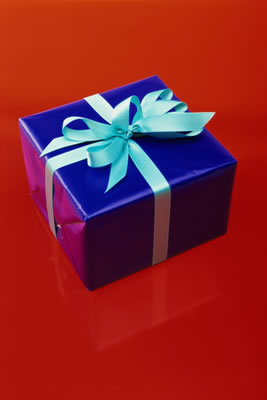 The CoAEMSP office will close December 19 for the holidays and will reopen Monday, January 2 at 8 a.m. Central Time.
The entire staff and Board of Directors has been honored to serve you in 2011, and look forward to doing the same in 2012.
We wish you and yours a safe and joyous holiday season. See you next year!
Follow Us on Facebook and Twitter!
We regularly share valuable and informative news via Facebook and Twitter. Follow us and get the news you need the minute it's available.
Follow us on FACEBOOK
Follow us on TWITTER