Greetings!
Happy New Year!
A big welcome to all our new and loyal WOCN® members. We're starting the year off with a new look to WOCNow, the Society's e-newsletter, which goes out eight times a year. During the months of March, May, August and December, you will receive our member's only WOCNews, which is full of features and articles of interest.
Sincerely,
WOCN® Society's 44th Annual Conference
Registration and Housing Now Open
June 9-13, 2012
Charlotte, N.C.
Registration and Housing for the WOCN® Society's 44th Annual Conference is NOW OPEN! Don't miss early bird registration (April 27, 2012)!
Be sure to visit 2012.wocn.org for up-to-date information on the WOCN® Society's 44th Annual Conference.
The Great Comebacks
National Awards Dinner
Member Benefit
Member Library
The WOCN® Society prides itself in knowing it provides members with the best educational resources in the field. Aside from the WOCN® Bookstore, the Society offers members only access to the Member Library.
You will find a variety of information and tools researched and developed by leaders in the field of WOC nursing. Much of the information offered goes through a vigorous content validation process to secure best practice standards.
In the Member Library you will find documents and links relating to wounds, ostomies, incontinence, professional practice, public policy, accreditation, pediatrics, and more.
The Society is always developing new fact sheets as references for our members. There are two new public policy fact sheets available. Please read the Introduction - Reimbursement Fact Sheets and download the two new reimbursement fact sheets: Understanding Medicare Part B "Incident to" Billing and Reimbursement of Advanced Practice Registered Nurse Services. These documents can be found in the Public Policy section of the Member Library.
Did you know?
Peristomal Hernia is one of the most common complications after abdominal stoma construction. About 50% of patients are found to have peristomal hernias when followed one year or longer following stoma creation.
Peristomal Hernia: Best Practice for Clinicians was developed by the WOCN® Society Clinical Practice Ostomy Committee. This best practice document focuses on how to identify a peristomal hernia and what to do following that identification. It reviews patient education information and nursing management techniques to help people suffering from this easily transition to living with the change in their body.
Some educational points include:
A common symptom is discomfort or pain around the stoma.
Some individuals may have difficulty concealing the bulge and experience problems getting clothes to fit.
Obesity and older age are just a couple risk factors thought to contribute to increased risk of the complication.
This product is available in the WOCN® Bookstore.
Use promotional code PERI2 to receive $2 off this product.
Member price: $15 - 2 = $13
Non-member price: $20 - 2 = $18
Be sure to log into the Member Center to receive your member discount.
Please remember, shipping is not included.
Raising the Standard of Diabetic Wound Care
Documentary
WOCNCB: Raising the Standard for Diabetic Wound Care
Failure to properly assess and treat a diabetic foot ulcer can result in an amputation with an estimated cost of $67,000; however, the real cost is not measured in dollars, but in the loss of the quality of life.
Learn how WOCNCB certified nurses are transforming diabetic foot ulcer care by reducing amputation rates and improving the quality of life of individuals. Watch this informative documentary: Raising the Standard for Diabetic Wound Care.
Manage Social Media from your Smartphone
Facebook, Twitter, LinkedIn and more...
Smartphones give you the ability to stay connected all of the time. You can download social media applications (also known as apps) to access your social media sites on the go.
All you have to do is go to your smartphone's application store and download the social media sites you use. There's almost an app for everything, so you're sure to have all of your social needs met. Some sites that WOCN® is on include: Facebook, Twitter, and LinkedIn. Other sites you might interested in that are available on your smartphone include: Tumblr and Blogger. Social media keeps you connected with the Society any time you choose and your smartphone gives you the ability to do that without a computer.
About The WOCN® Society
WOCN® is a professional nursing society, which supports its members by promoting educational, clinical, and research opportunities to advance the practice and guide the delivery of expert health care to individuals with wounds, ostomies and incontinence.
Wound, Ostomy and Continence Nurses Society™
15000 Commerce Parkway, Suite C
Mount Laurel, New Jersey 08054
Job Board
Call for Research Proposals
The Center for Clinical Investigation
The Center for Clinical Investigation (CCI) of the Wound, Ostomy and Continence Nurses Society™ (WOCN®) annually provides funding for research grants to Society members. The Society and its corporate sponsors generously fund the grants.
Members of the Society are eligible to apply for one of seven grants! International members are encouraged to apply.
Please submit a Notice of Interest email anytime before the grant submission deadline to Linda Dahle, Program Associate
(dahle081@umn.edu) if you are considering applying for a 2012 research grant. This just allows CCI to send you updates or resources; it does not commit you to anything.
The submission deadline for research grant proposals is January 30, 2012.
Dr. Ilene Warner-Maron, president of Alden Geriatric Consultants, Inc. and of the Institute for Continuing Education and Research at the University of the Sciences in Philadelphia, has been inducted as a Fellow in the College of Physicians of Philadelphia.
Dr. Warner-Maron holds licenses as a RN and nursing home administrator, as well as certifications in gerontological nursing, wound care and assisted living administration. She has been a member of the WOCN® Society for more than 10 years.
The College of Physicians of Philadelphia was founded by 24 physicians in 1787. It now has more than 1,500 Fellows. The College has provided a place for both medical professionals and the public to learn about medicine as both a science and an art

.
24th Annual Legislative Update
APRN consensus model implementation and planning
The Annual Legislative Update describes the legislative issues that have the most impact on nurse practitioners and other advanced practice nurses across the country.
This year, a record number of states reported activity
in planning and implementation of the Advanced
Practice Registered Nurse (APRN) Consensus
Model Regulations. A total of 17 states passed legislation,
adopted regulations, or are planning for these activities in
coordination with boards of nursing and professional associations.
Industry of Interest
Corporate Members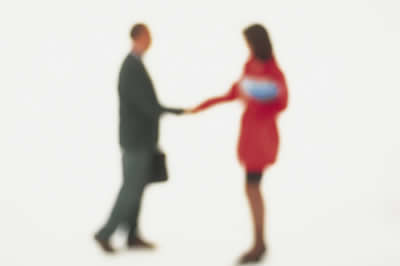 Click here to view a list of the Society's corporate members.
Sponsors
Diamond
Gold
Silver
Bronze