Quick Links
IAFP Member Benefits
Part-time Employment
OurHealth, an innovative, patient-centric, integrated on-site health management firm has opened a new state of the art employer-based primary care and wellness clinic at 111 E. Wacker in down-town Chicago. We are seeking caring, passionate, dynamic physicians to lead patient care efforts and to work directly with our advanced nurse practitioner at our location. Focused on population based health promotion, education, wellness screenings, convenient/urgent care, primary care and chronic condition management. No weekends, no call, no insurance hassles. Web-based user-friendly electronic medical record, motivated and engaged patient populations. Population health management approach supported by technology tools and team-based care.
Currently seeking a part-time physician, two half-days per week, flexible hours. Very competitive compensation, and incentives. Board Certification in Family Medicine or Internal Medicine required.
Send CV or indication of interest by February 15th to recruiting@ourhealth.org or
317-522-0823.
Job Opening - Chicago
Sidney Hillman Health Centre- SHHC has a job opportunity for a family medicine physician in a private not-for-profit Health Centre. The practice is primarily ambulatory care in a multi-specialty group with dental and optometry, physical therapy, counseling and lab services on site.
Our patients are diverse in age, ethnic and economic background, and are mostly an underserved patient population. The Sidney Hillman Health Centre was set up more than 50 years ago by a union. Our office continues to modernize and has a fully functioning electronic health record. We are looking for a physician who understands the public health context of practice with high-quality clinical skills to add to our core of physicians. Bilingual (Spanish, Cantonese etc.) is a plus. We would consider employing a physician part time.
Send a CV via fax or email or call:
Geralynn Kahn, MD MPH
Chief Executive Officer, Medical Director
Sidney Hillman Health Centre
333 S. Ashland Ave.
Chicago, IL 60607
Office 312-738-6170 Fax312-942-1554
Email gkahnmd@cmrjb.org
Quality Assurance Nurse
Illinois Health Connect Program seeks a Quality Assurance Nurse in Cook County. This individual should be a motivated and team-oriented professional for field based position. Minimum 3-5 years nursing experience. Previous quality assurance/measurement or public health nursing experience preferred. Must be a self-starter and be able to work independently. Current Illinois R.N. licensure required; BSN preferred.
Position is part time based. Salary commensurate with experience. Job description and application posted at www.automated-health.com. Interested candidates can also e-mail hr@automated-health.com or cvonderhaar@automated-health.com. EOE.
IHC Medial Home Video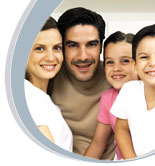 Join Our List

Save the Date!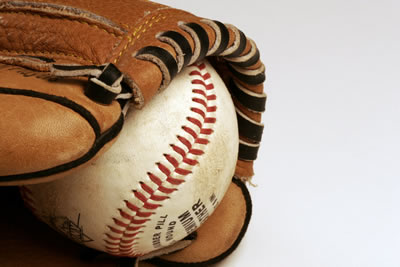 July 24th Sox game vs. Minnesota Twins
Tickets will still be only $35, and $15 from each ticket is a tax-deductible donation to the Foundation.
Reminders
The program allows public and private health care providers to share the immunization records of Illinois residents. I-CARE is an "opt-out" registry, making Illinois one of 42 states that currently use an "opt-out" system. Read more
Comprehensive information on I-CARE, including how to register, training opportunities, and I-CARE newsletters, on the Illinois Chapter of the American Academy of Pediatrics website.
R3
Domestic Violence Screening App
We have over 200 followers!

Join our Discussion Group on LinkedIn
Academy News
Join the Delta-Exchange and get in the Illinois PIN Zone
The award-winning Delta-Exchange online network is dedicated to physicians, clinical staff, office staff, and primary care-focused residency programs committed to the Patient-Centered Medical Home. It's free and now it's open to all AAFP members. Plus, Illinois has our own private PIN Zone for the Practice Improvement Network where Illinois members can interact, share best practices and find all the PIN project resources and updates. The PIN Zone is free and open to all IAFP members, plus you'll have access to all the national expertise of TransforMED in the Delta-Exchange. Click here to get started!
Delta-Exchange provides
Online seminars - Find webinars on important practice topics, available live or on-demand. Q&As available.
Ask an expert - Get feedback from TransforMED expert facilitators, practice leaders, and experienced PCMH peers.
Practice tools - Download presentations, forms, and templates that can be customized for your practice. Share your own files with your colleagues.
Residency program support - Share PCMH solutions and innovations with faculty preceptors, staff, and residents.
Your Academy in Action
On January 31, the entire IAFP staff held an all-day staff retreat at the site of the 2012 annual meeting, Eaglewood Resort in Itasca. The group worked on plans for the Academy's successful 2012 year ahead, which includes new projects, expansion of the Practice Improvement Network (PIN), the annual meeting and the Family Medicine Midwest conference for residents, faculty and students.
IAFP Second Vice President James Cunnar, MD of Naperville was at the Wisconsin Academy of Family Physicians annual meeting February 1-3 in Waukesha and had the opportunity to attend and learn from the WAFP board of directors meeting.
IAFP can help you apply for new Medicaid grant
Grant opportunity for coordinating care for Medicaid adults
The Illinois Medicaid program (Illinois Department of Health Care and Family Services) released a solicitation for Phase I of the Care Coordination Innovations Project. The grant opportunity allows providers to design and offer new service delivery models to provide effective care coordination services that
Produce better health outcomes for Medicaid clients and
Render cost savings for the Medicaid program.
Although the solicitation identifies the minimum requirements that collaborations must meet, bidders are encouraged to build models that take a holistic approach to serving patients by coordinating services even beyond the traditional services covered by the Medicaid program.
The solicitation has been posted on the HFS Web site. Letters of intent are due on February 29, 2012. The due date for submitting proposals is May 25, 2012.
IAFP would like to help family physicians and the organizations they affiliate with to submit letters of intent by Feb. 29. To connect with other family physicians or to discuss possibilities, please contact Vince Keenan, 630-427-8002, vkeenan@iafp.com
Practice Improvement Network
Check out the PIN section of the IAFP web site which has resources for all family physicians

http://www.iafp.com/PCMH.

The Small Practice Pilot program has been expanded and is accepting more practices! Contact Helen Kate Liebelt at hkliebelt@iafp.com.

NEXT PIN Lunch and Learn Webinar

February 23rd at noon

Managing Diabetes: Designing and Conducting an Effective Intervention in the Group Setting

Learning Objectives:
Discuss the impact of diabetes and its comorbidities
Apply the chronic disease model to manage type 2 diabetes
Describe the basic components of a diabetes management program
Develop a group-visit intervention for patients with type 2 diabetes
Understand coding of for group visits for type 2 diabetes management
Describe how group visits can support quality improvement initiatives in primary care
This medical education activity was made possible through educational grants from Abbott Labs Bristol-Myers Squibb, Merck, Pfizer, Inc. & sanofi-aventis
Credit Designation-The Illinois Academy of Family Physicians/Family Practice Education Network designates this educational activity for a maximum of 1.00 AMA PRA Category 1 credit™. Physicians should claim commensurate with the extent of their participation in the activity.
Accreditation: The Illinois Academy of Family Physicians / Family Practice Education Network is accredited by the Accreditation Council for Continuing Medical Education (ACCME) to provide continuing medical education for physicians
State Government Relations
Governor delivers State of the State
Although many members of the General Assembly were disappointed in Governor Quinn's address because it lacked details on how to fix Illinois looming deficit, everyone agreed that implementing Medicaid and pension reforms were a must. To that end, it's expected that the Governor's Budget Address on February 22 will include details on both issues and measures the state should undertake to get back on the track to fiscal responsibility and economic recovery. Stay tuned.
Chicago public schools sets new policy thanks to Epi-Pen law
Chicago Public Schools is planning to start stocking epinephrine injectors at schools to treat life-threatening allergic reactions. A state law signed by the governor last summer allows districts to stock Epi-Pens and authorizes school officials to give an epinephrine shot to any student suffering a severe allergic reaction. By the beginning of next school year, CPS hopes to stock four to six pens per school. See the Fact Sheet for Physicians from the Attorney General's office.
CPS says an estimated 4,000 students have diagnosed allergies. The district's new policy allows a nurse to use the EpiPen on any student believed to be having a life-threatening reaction, even if the child has not been diagnosed with an allergy. Students will also be allowed to carry and self-administer their own Epi-pens with the written approval of a parent or guardian.
Federal Goverment Relations
There's more than one Groundhog Day in February
With no good news to report from Capitol Hill about the future of Medicare physician payments, IAFP took our case to the public with a blitz of Letters to the Editor demanding that Congress stop the Medicare Groundhog Day that taunts physicians every few months. Letters from IAFP board members appeared in the Chicago Tribune (President Michael P. Temporal, MD), Daily Herald (Second Vice President James Cunnar, MD), and Champaign News-Gazette (Board Chair David J. Hagan, MD).
An excerpt from the IAFP letter
[Medicare] Cuts this drastic threaten to push more than one in 10 family physician practices out of business. Fewer family practices means less access to care for all patients, of all ages. All members of Congress should urge the conference committee to propose a stable Medicare physician payment system. Congress must finish the job and replace the flawed Medicare payment formula with one that reflects the cost of providing care and increases payment for primary care services that are currently provided, but not paid. We need a system that will keep doctors' offices open and caring for patients.
Take Action NOW: Login to the AAFP's Speak Out Action Alert and send a letter to your Congressional leaders (you can add your own input to personalize the letter) and tell them they must repeal the SGR by March 1.
What are your options? If you have questions about your options regarding participation in the Medicare program, the AAFP has resources available online with answers. CMS announced that it is extending the 2012 annual participation enrollment period for Medicare to Feb. 14. However, according to the agency, "The effective date for any participation status change during the extension ... remains Sunday, Jan 1, 2012, and will be in force for the entire year." This means that regardless of what happens with a further patch of the Medicare payment rate, physicians making a decision to not participate in Medicare by Feb. 14, will remain nonparticipating for all of 2012.
CME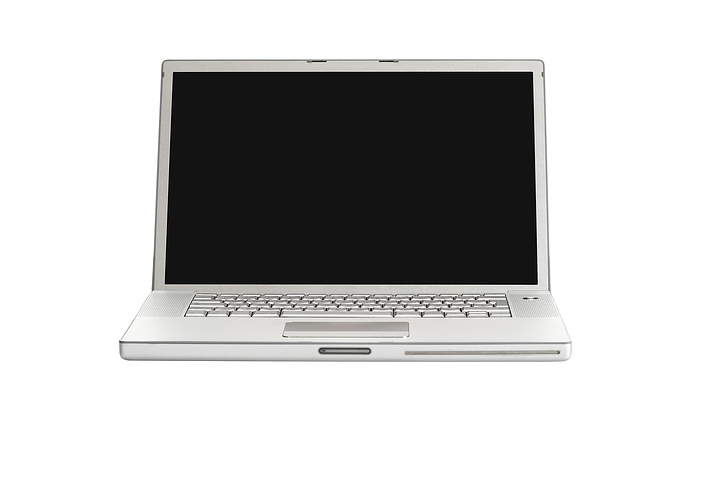 Head to www.iafp.com/education for self-study CME.
Seeking a SAM?
Join us for "SAMs on the Road" - first stop is Aurora!
SAM's Workshop on Childhood Illness
Wednesday, February 29, 2012 from 9:00 a.m. - 2:00 p.m.
Rush-Copley Heart Institute at Rush-Copley Medical Center
2088 Ogden Avenue, Aurora, IL 60504
Sponsored by the IAFP & Rush-Copley Family Medicine Residency
Work on the ABFM's Childhood Illness Self Assessment Module (SAM's) with your peers and get it done more efficiently! This SAM Working Group offers a convenient and high-quality solution for your busy schedule to complete the American Board of Family Medicine (ABFM) Maintenance of Certification (MoC) Self Assessment Module (SAM).
The Self Assessment Module (SAM) is part of the MC-FP process. Facilitated by the Rush Copley Family Medicine Department faculty, the workshop takes you through the 60 core competency questions to determine the correct answers. After the session, IAFP staff will report your answers directly to the ABFM.
Registration Fee: $150 for Physicians / $75 for Residents
Registration is required. Space limited to 50 attendees so sign up today.
This fee includes a boxed lunch.
Save the date for the next SAMs on the Road stop:
May 9, 2012 - Pain Management
Co-sponsored by SIU Family Medicine Residency Program, Carbondale
Memorial Hospital of Carbondale - details and registration to come.
Reproductive health CME resources available
The Reproductive Health Access Project (RHAP) is a non-profit organization dedicated to educating family physicians about high-quality, comprehensive reproductive health services since 2009. Recently, Contraceptive Pearls includes free Continued Medical Education (CME) credit through the American Academy of Family Physicians. IAFP members can subscribe to monthly Contraceptive Pearls by clicking here.

Take the Future of Primary Care poll on PBS site
Patients, physicians and the public are invited to participate in a national poll about primary health care in the United States in 2025, what it might look like and what is the best-case scenario. The one-week poll will be posted on the PBS NewsHour website through Feb 7. Take the poll and encourage your colleagues and patients to do the same.
Participants are asked to evaluate four possible scenarios presented by futurists affiliated with the nonprofit think tank Institute for Alternative Futures. The scenarios are based on findings in "Primary Care 2025: A Scenario Exploration," a report recently released by the institute.
The four options give readers a glimpse of how Americans could select, pay for and receive primary care, and how patient-doctor relationships may change. To illustrate how patients could be affected under the various scenarios, the NewsHour has videotaped four short vignettes about a hypothetical patient: a single, employed woman named Mary, who has diabetes.
The four scenarios are:
No. 1: Many Needs, Many Models
No. 2: Lost Decade, Lost Health
No. 3: Primary Care that Works for All
No. 4: I Am My Own Medical Home
Click here to navigate to the PBS poll website
News You Can Use
Illinois Health Information Exchange Update
The Office of Health Information Technology also has announced the ILHIE Direct Secure Messaging service to help healthcare providers in reaching Stage 1 Meaningful Use at no cost, starting December 2011 and throughout 2012. Secure messaging allows providers to quickly achieve clinical exchange for Stage 1 Meaningful Use by sharing clinical data through secure and encrypted e-mail capability. To sign up for ILHIE Direct, visit the ILHIE Direct - Secure Messaging Solution Web page.
IDPH information on new Tdap vaccine rule
During school year 2012-2013, students entering sixth and ninth grades will be required to provide documentation of receipt of one dose of Tdap. Students entering six and ninth grades are also required to have school physicals. Although school staff and parents are not required to receive the Tdap vaccine, the Illinois Department of Public Health recommends that all persons 10 years of age and older get vaccinated with Tdap to protect against the ongoing threat of whooping cough. Immunization also helps to protect close contacts, including young infants for whom whooping cough is most severe and sometimes fatal. The "What's New" section of the IAFP web site has the updated School Health Examination form as well as FAQs on the Tdap requirement and a parent information handout that you can use in your practice.
Members in the News
If you have a news item to share, send it to Ginnie Flynn at gflynn@iafp.com.
The Peoria Journal-Star recently had two great articles about the future of family medicine. One featured Gary Knepp, DO and his ability to use his osteopathic manipulations to help his osteoarthritis patients with pain relief and improved motion, which can help reduce the patient's reliance on drugs. In a companion article that provides significant patient education about osteopathic medical training, Knepp was announced as the Osteopathic Director of Medical Education and Osteopathic Program Director for the University of Illinois College of Medicine at Peoria family medicine residency. The program received certification from the American Osteopathic Association in late January and is now dually-accredited and looking forward to training more family physicians.
Delaney Koehler, MD provides patient education about the transmission and progression of mononucleosis in the February 1 Joliet Herald News.
If you missed "Federal Government Relations" above, IAFP took our case to the public with a blitz of Letters to the Editor demanding that Congress stop the Medicare Groundhog Day that threatens physicians with payment cuts every few months. Letters from IAFP board members appeared in the Chicago Tribune (President Michael P. Temporal, MD, Daily Herald (Second Vice President James Cunnar, MD), and Champaign News-Gazette (Board Chair David J. Hagan, MD). The letters appeared between January 27 and, yes, Groundhog Day on Feb. 2.
Repeat Items
IFMC-IL announces new QI projects
NOTE: You must be a current electronic health records user, or in the process of acquiring an EHR. Learn more here
Medicaid Meaningful Use registration is open
Illinois has opened registration for Medicaid Meaningful Use of Electronic Health Records Provider Incentive Payments. Read the
Provider Notice from the Illinois Department of Healthcare and Family Services. Link to the Illinois EHR information page
Register via the Centers for Medicare and Medicaid Services at https://ehrincentives.cms.gov/hitech/login.action
View the PDF

Medicaid Attestation Guide on our web site for help.
Looking for resources to help with your Medicare Meaningful Use Attestation process? The Chicago Health Information Technology Regional Extension Center (CHITREC) has a new attestation guide that can help!