Earn Those Saddle Sores: Longer Duration Cycling

Cyclists are headlong into the spring season with longer daylight hours and more favorable temperatures for outdoor riding, along with fierce headwinds. This combination stokes a strong desire to release our bikes from the constraints of the indoor trainer and let it run free to seek out longer and longer durations. This newly liberated steed can do wonders for our fitness and our outlook on the impending season of events.
Completing several one hour rides on the trainer each week ultimately won't provide you the specificity of duration needed to complete an event requiring many hours in the saddle
....[
read full article
]
Physiology Word of the Month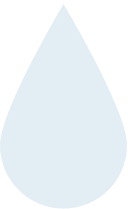 Use this word in a sentence this month



Hyponatremia

-A decreased concentration of sodium in the blood. May be caused by water dilution, excess sodium losses or both in prolonged exercise. Can cause bloating, nausea, headaches, vomiting and swelling of brain in extreme cases which may result in death.
Make sure to find a good balance of fluid and electrolyte intakes in training and racing.

Ask-a-Coach

Question:

With the temperatures rising for daytime rides, do I need to worry about getting more water consumed? How do I know when enough is enough?



Answer: Great question that requires some work on your part to figure out. You need to determine your seat rate to then make sure you are taking on the correct amounts of fluids. This article 'Wetter is Better: Proper Hydration for Increased Performance' outlines the formula to follow for determining your sweat rate, which then will allow you to consume proper amounts pre/post and during exercise.
This is very important since dehydration accounts for a good portion of performance concerns in athletes.

Another concern the article discusses is calorie/electrolyte consumption in conjunction with H2O.

Join OES for training rides

-
May 23rd (Sunday)
Mountain Bike Mt Falcon looping through Lair-o-the Bear
-
May 29th
(Saturday)
Mountain Bike Dear Creek Canyon Park
-
June 6th
(Sunday)
Triple Bypass Training Road ride climbing Squaw pass from Bergen Park, out and back or looping course through Idaho Springs
-
June 20th (Sunday)
Triple Bypass Training Road ride climbing Loveland pass from Idaho Springs
-
June 27th (Sunday)
Triple Bypass Training Road ride climbing Swan Mt and Vail pass from Keystone
OES/BS MTB Team meets on weekends for rides. The weekend rides alternate Saturday/Sunday. Please join us and bring your friends. Alternate ride will be posted if weather interferes so be sure to check the website prior to joining us.
Tuesday Evening MTB Rides start at 6pm view the calendar for where we're meeting each week.
Please
contact
us for more information.