What's strength have to do with it?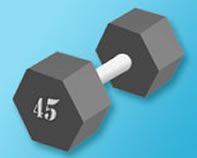 So, what does strength have to do with it? Well, everything when it comes to health. When performed properly and in periodized fashion, strength training can enhance all facets of daily life. These include daily active living and exercise.
Daily active living includes a multitude of body movements like: getting in and out of bed, bathing, reaching for the cereal box on the top shelf, walking up and down stairs, and carrying groceries into the house from the car. Basically everything we do as mobile humans involves the use of muscles, joints, tendons, ligaments and bones. Without some measure of strength we would be hard pressed to complete even the easiest of daily tasks. With our world of reduced physical labor, it becomes important to take up strength training to maintain our physical being.
Join OES for training rides this winter
-
January 17th (Sunday)
Two options availble Road or MTB
-Road ride option-Loop of Bear Creek Trail/South Platte Trail/Clear Creek Trail/Golden from Morrison
-MTB ride Option-Medicine Wheel Trails at Lake Pueblo State Park (alternate ride will be posted if weather interferes)
-January 23rd (Saturday) MTB of Bear Creek Lake Park (alternate ride will be posted if weather interferes)

-
January 31st (Sunday)
Road ride looping from BikeSource to Franktown and back through Highlands Ranch
-February 6th (Saturday) Road ride of Lariat loop from Morrison
OES/BS MTB Team meets on weekends for rides. The weekend rides alternate Saturday/Sunday. Please join us and bring your friends.
Please
contact
us for more information.