Greetings!
Please share this e-newsletter with family, friends and colleagues to increase our readership and exposure in the community.
Find out what's happening at Daytona State College.
This Week's Highlighted Events
Candidate Day 2012 - Wednesday, Oct. 3
A few hours before the first presidenti
al debate for 2012, the public and Daytona State College students and staff will have a chance to hear from more than 35 local, state and national representatives for this season's elections on Wednesday, Oct. 3, from 11 a.m. to 1 p.m. on the Daytona Beach Campus, 1200 W. International Speedway Blvd., at Nunamann Hall (Bldg. 200) in The Landing.

The free event - open to all - features times to meet and hear from a range of candidates, including such hotly contested races as U.S. House District 6 - Heather Beaven/Ron DeSantis, Florida State Senate District 8 - Frank Bruno/Dorothy Hukill, Volusia County Council - Jason Davis/Carl Persis, and City of Daytona Beach - Derrick Henry/Edith Shelley.

Daytona State's Student Government Association (SGA) presents Candidate Day 2012 to provide a public forum for the season's political candidates, bringing timely discussion to college and university students and the general public, while raising awareness of civic-minded participation.

Invited candidates and their representatives are in these political races: President of the United States; U.S. Senate; U.S House Districts 6 and 7; Florida State Senate Districts 6, 8 and 10; Florida House of Representatives Districts 24, 25 and 27; Volusia County Council, County Council Chair race, Districts 1, 2, 3, 4 and 5; City of Daytona Beach, Mayor's race, Zones 1, 4 and 6. Other candidates are welcome to attend as well.

Schedule:
11 a.m.-noon - "Meet and Greet" is an opportunity for candidates, students and visitors to interact and discuss the issues.
Noon-1 p.m. - Each candidate or representative will have allotted time to speak to the audience and share their stand on the issues.

All are welcome to attend Candidate Day 2012 at Daytona State's Daytona Beach Campus, 1200 W. international Speedway Blvd., in The Landing, Education Hall/Building 200. For more information, contact Robert Grimm, director of government relations at Daytona State, (386) 506-3385.
Next Week's Highlighted Events
Calling all artistic Daytona State students!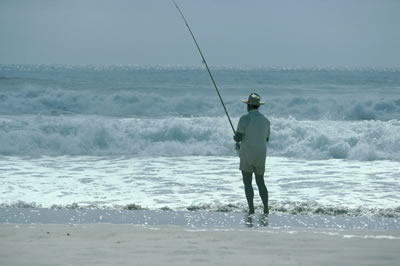 Do you have a photo or art project that captures/reflects our community (beach/surfing/bicycling/boating/race week/bike week etc)? If so, send a jpeg (including your name and contact information) to the Marketing Department at Marketing@DaytonaState.edu for a chance at being featured in the Pennysaver's annual calendar. This is a great opportunity to showcase the talents of DSC students.
Submission deadline is Oct. 5.