Greetings!
,



The National is almost here. We wanted to take a moment to give you lots of last minute details before all the packing and traveling begins. One important item is that we are still in need of those people who are willing to be generous with their time. Volunteering at a National Specialty is a great way to meet new people and connect with old friends. Hospitality, Logo Sales and Registration still need a few time slots filled. Please contact Amy Lane to let us know when you can help.

The Lorelei Lounge (bar) will have a DJ throughout the week and Thursday, Friday and Saturday the lounge will stay open to serve food/beverages until midnight as long as it is warranted.

At this time we have only preliminary numbers for entries. While they do look comparable to the past few years we will not be publishing them until the final counts are confirmed. Confirmation should be to us by April 22nd. We will post the counts and National Schedule online as soon as we have it completed. Keep checking the National Specialty Site or the NCA Facebook page.

CONTACT INFORMATION: Amy Lane - Allegiancenewfs@aol.com and Sandee Lovett - Wee-Lovett@charter.net. We will both have access to our email during the National. Please use these addresses after April 28, 2011 as the best way to reach us.

Sandee and I are wishing everyone safe travels, and we look forward to seeing all of you in Frankenmuth. We hope that you enjoy your show in 2011. Together we have all worked very hard to bring you the best possible event we could. ENJOY!



Tips for New (and some not so new) Attendees

Thou shall watch, applaud and cheer all Junior Showmanship classes. They are the future of our breed and our club.

Thou shall remind those who appear stressed to breathe.

Thou shall keep your grooming area clean.

Thou shall keep your dog by your side and under control at all times.

Thou shall pick up after your dog at all times.

Thou shall know and follow any Show Committee rules or requests. Thou shall particularly pay attention to whether or not flexi-leads are allowed at the show site. If allowed, thou shall know how to properly use a flexi-lead, and shall only do so in a space appropriate location.

Thou shall bid as much money as possible at the auctions supporting the club, rescue and the Health Challenge.

Thou shall applaud every winner (individual classes, Winners, Best in whatever, High in whatever, etc.).

Thou shall applaud for every entrant in the Veterans classes.

In any class where a cut is made, thou shall applaud as the excused dogs leave the ring.

Thou shall watch obedience and other performance events.

Thou shall stay, watch and applaud for classes held after Best of Breed is named.

Thou shall congratulate all winners.

If thou cannot say something nice, thou shall not say anything at all. This applies to any dog or any person for the duration of the show.

Thou shall welcome all newcomers to your breed. You never know who will later be a puppy buyer, mentor, best friend or judge.

Thou shall strike up a friendly conversation with the pet owner who drops by with their overweight, ungroomed Newfoundland. This shall also apply to owners of ILP'ed dogs who look nothing like a Newf.

Thou shall thank the Committee Members and event workers who are hosting and working at the current year's Specialty. Thou shall also help the show committee when asked or when an opportunity presents itself.

Thou shall be courteous to your fellow exhibitors at all times.

Thou shall enjoy the fact that you are with the breed you love - and are going home with the best dog there - - - your own.
(reprinted with thanks to the Canaan Dog Club of America)

Do You Believe in Magic?

TOP TWENTY: Top Twenty will be judged as last year on Wednesday in the main ring following regular judging for the day, this part of the event is free and all are encouraged to attend. There will be a magic show Wednesday, after the Breeders Education Forum, in the Ratskeller that is open to everyone (no tickets/admission) featuring internationally acclaimed comedian and magician Stephen Bargantze. A few tickets can still be purchased for the Top Twenty Thursday evening spectacular from
Jo Nussle
. This is a show you won't want to miss!
Grooming Demo

Penny Shubert will be doing a grooming demonstration on Friday from 5:00 - 6:30pm in the Kern Pavilion. Bleacher seating available. She may need a demo dog (prefer female), MUST BE bathed, dried and brushed out completely. If you may have a dog to be used email Amy. Don't use a dog you want to put in the ring Saturday as this is not a complete show groom just a demo and will be trimmed neatly not necessarily for a breed ring.
Photo Contest - People's Choice
Don't forget to vote for your favorite photo in the first NCA Specialty Photo Contest held at the National in the lobby of the Bavarian Inn Lodge near the banquet/meeting rooms. So.. how do you vote you wonder? Well we have several opportunities to cast your vote or votes...you decide. Each of the following events attended earns you ONE voting slip per event to cast your ballot for your favorite photo. You can vote once up to five times. The events are; Welcome Reception, Annual Meeting, Honors Parade and Decorative Carting Expo, Breeders Forum, and Fine Arts and Brown Bag. All votes will be tallied after the auctions on Friday and the winner will be announced Saturday at the banquet along with the judges' placement selections for photos.
Annual Membership Meeting -Tuesday, May 3, 2011
8:00 p.m. Bavarian Inn Lodge, Frankenmuth, MI
Agenda
Call to Order, Welcome and Introductions - President, Roger Frey

Approval of the minutes of the last meeting (May 4, 2010)
(Published in the Third Quarter 2010 Newf Tide)

Report of the Officers

Report of the Charitable Trust

Committee Reports


Awards Committee - Ingrid Lyden

Top Obedience Dog - Top Show Dog - Top Show Bitch

Top Sire - Top Dam

Register of Merit

Oldest Living Newfoundland

Juniors - Kaitlyn Anderson

Versatile Newfoundlands - Bethany Karger

NCA Good Sportsmanship Award

Member of the Year Award

Isabel Kurth Award

Heroic Newfoundland Award

New Business - (Topics for discussion as submitted by NCA members)

· Board: The AKC has instituted a Parent Club Title Program which will allow

the inclusion of the NCA Draft titles (DD, TDD) on AKC registrations and certified pedigrees.

Water titles would be approved for inclusion at a later date. For a title certificate and

placement of the title on the dog's record (it would appear on pedigrees), the fee would be $50 per title. For placement of the title on the dog's record with no title certificate, the fee would be $30. Event superintendents or event secretaries may, but are not required to, print

AKC recognized Parent Club title in event catalogs.
The Board considered this program and voted not to participate by a 6 Yes, 6 No vote.
Due to the closeness of the vote, the Board would like to solicit the membership's opinions of the NCA participating in this program.
· Donna Zink: I move that the Board assemble a committee to review the possibility of negotiating member discounts for NCA members through select suppliers, including the possibility of forming a coalition with other parent clubs.
· Donna Zink: I move that the Board assemble a committee, or possibly a subcommittee to the Legislative Committee, to evaluate issues that affect travel between states such as requirements for vaccinations and health documentation and requirements regarding leaving dogs in vehicles, and that this information be made available online to members on a per state basis through a map or chart.
· Jacqueline Brellochs: Proposal - That our NCA members from other countries who are approved to judge Newfoundlands in their own countries be automatically placed on the NCA approved judges' list as are our American NCA member judges.

Announcements


Download the full agenda.

Bottled Water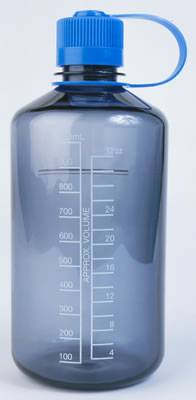 WATER ORDERED BY THE CASE: If you have ordered cases of water through the specialty to be available upon your arrival we thank you. Almost 200 cases ordered. We will NOT be ordering extra cases so if your order didn't make it you "might" be able to squeak in an order in the next few days (before 4/21). Susan Wagner is in charge of ordering, storage, and delivery of the water. For those of you that have already placed orders Susan will be available beginning Saturday evening. Look for signs near Reserved Handler Parking and the Conformation Ring to pick up your water.
National Video

ShowDogVideoPro has programmed their site for our Newf National. Here are the links:

Video on DVD and General Info

On-Demand Streaming Video

The On-Demand Streaming Video links will become active each night at the show, after judging is over.
Golf Carts


For golf cart pick up and drop off, see Kathy Whitney at the Reserved Handler Parking Area, across the road from the Kern Pavilion.


Registration

Registration will open just off the main registration hotel desk in the "indoor pool area" at the Bavarian Inn on Sunday from 4pm to 9pm, Monday and Tuesday 10am to 7pm. Any left over registration bags beyond Tuesday will be available in the Hospitality area beginning Wednesday morning.
Banquet

We have SOLD OUT of Banquet tickets and reached the maximum seating. Therefore, we will NOT be selling additional banquet tickets at the National. If you wish to attend and don't have a ticket you will need to post a note on the message board in hospitality or look for a note posted from someone selling their banquet ticket. We are pleased with the overwhelming response to the banquet this year. Banquet table sign up is available in the Hospitality area. All the banquet table sign up forms will be completed by the Hospitality staff and your names will be checked off a Banquet ticket list. Please make sure of the people you want at your table, there will be limited changes allowed.
Reserved Grooming
GROOMING BUILDING: The Grooming Building (Kern Pavilion) is FULL as is the picnic pavilion behind the Kern Pavilion used as outdoor overflow grooming area with electricity. We have reached a maximum capacity with a waiting list of approximately 20 people at this time. Therefore, we are asking those people that may not be attending the National as planned contact Steve Britton to let him know you will not need your grooming space. We will REFUND your money as long as there is still a waiting list when you contact us. We are putting forth our best efforts to accommodate anyone who needs grooming with electric and hoping those of you who cannot attend any longer are willing to help us accomplish this.



Like last year, we are creating individual pages for each event at the National on Facebook - anyone can post photos on these pages, so this is a great way to share your images with the Newf world - you do not need to belong to Facebook to view the photos. Click the button and look for Events in the left column.