Academic Advisement is Upon Us!
With Spring Break over, Fall 2012 is right around the corner! Advisement for your fall courses is even sooner - Wednesday, March 21st - Friday, March 30th.
Please contact your advisees today with the best method to schedule their advisement meeting with you. Take this time to discuss
professional and academic development with your students and the best course sequence to meet their goals, and don't forget to give them their alternate pin number, which will allow them to register online through COR and Banner Web on their designated day.
As always, Seniors are allowed to register first, and it follows in chronological order Juniors, Sophomores, and First-Year Students. (Class status depends on earned credits.)
Graduate Students and Seniors: April 2nd, 12:01 a.m.
Junior Students: April 3rd, 12:01 a.m.
Sophomore Students: April 4th, 12:01 a.m.
First Year Students: April 5th, 12:01 a.m.
Open registration: April 9th
If you have any questions or concerns, feel free to contact a professional advisor: Melissa in Tower 2126, Jessica in Tower 2138, or David in Tower 2140 or e-mail advisement@css.edu.
Preparing for Your Advisement Sessions
Check out the Advisement Web Page and Advisement Manual for major schemas, pre-professional program guides, and a General Education checklist.
Alternate PIN's may be pulled from the system at any time.
Use the following when pulling your advisee information:
Advisees for: 2012 Spring Semester
ALT PIN's for: 2012 Fall Semester
Here's the link to pull your advisees' Alternate PIN's and registration dates:
https://www2.css.edu/app/advising/advisorlookup/indexadvisor.cfm
Financial Reminder: Financial aid packages are sometimes determined by the number of credits. If students have too few credits, the College may need to return some funding to the federal and/or state government. Note: The College and federal government considers 12 credits full-time whereas the State requires 15 credits.
Degree Progress Audit with CAPP
Your advisees' completed CSS academic history is available in CA
PP through Banner Web. This program allows you to do a degree audit and determine the degree requirements your students have and have not completed. For more information or instructions on how to use CAPP, click here or contact David Bauman at dbauman@css.edu or 723-6179.
Course Registration Link in COR
Students will
register for courses within the "Registration Tools" links on the OneStop tab in COR. "Registration Status" allows students to view their registration day/time, registration holds, academic standing, student status, class, and curriculum. Actual course registration will occur within Banner Web's "Add/Drop Classes" link. Please remind students to select the correct term and have their course CRN numbers ready.
Learning and Living on Campus This Summer
Summer Courses
It's not too late for students to register for summer courses. Summer Alternate PIN's are the same as the Spring Alternate PIN's.
Traditional undergraduate students can register for summer classes at any campus at the $395/credit rate. A financial aid form will be available on COR soon although aid is typically limited to loans. Contact OneStop for details. Students should contact OneStop for details.
To view all course offerings this summer, click here. Note: There are a variety of term lengths ranging from two to eight weeks; for more information on term dates, check out http://www.css.edu/Administration/Registrar/Academic-Calendar/Summer-2012-Academic-Calendar.html.
Summer Housing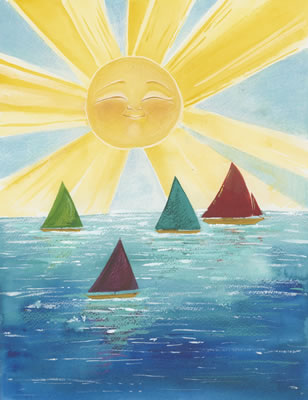 Summer housing contracts will be available in early April in the Residential Life Office. Contracts are available for short and long term. Students can stay on campus from May - August for $875 and will be housed in the brick apartments (Pine, Maple, Willow, and Birch). If students would like to learn more about summer housing options, please encourage them to attend one of the information sessions scheduled in April. Students who attend one of these sessions may receive $100 off their summer housing fee. Below are the details:
Summer Housing Information Sessions:
April 15 - 8:30 p.m. Science Auditorium
April 16 - 7:30 p.m. Science Auditorium
Department News & New Course Offerings
Athletic Training
All students planning to apply for either a June 2013 or June 2014 start (Post-Bacc or 3 + 2) should meet with Dr. Strough to discuss prequisites, explorations, and other admissions requirements. Please contact him at 723-6798 or
hstrough@css.edu
.
The Chemistry Department has made a change in curriculum. CHM 1020 and CHM 1035 are being eliminated, and CHM 1040, a one semester course, will be offered in their place, effective Fall 2012. CHM 1040 will cover concepts of general, organic, and biochemistry for non-majors. Please encourage students enrolled in CHM 1020 to take the last offering of CHM 1035 this summer.
Communication, Theatre, and Art
ART 3777: Installation Art
This is a new topics course that will be offered in the fall. For more information, contact Po-Lin Kosuth.
CTA 4777: Crisis Communication
This two credit course advances understanding of dominant crisis communication theories and models. Students explore and critique real world crisis cases and practice developing appropriate, effective, and ethical crisis communication responses. This course is open to any major and is a great supplement for management, marketing, communication, and public health intended students. (Prerequisite: Senior status or CTA 4404 Public Relations)
Global, Cultural, & Language Studies Department
GCL 3101: Advanced Cultural and Social Theory
MWF 10:30-11:35 a.m. (Elyse Carter Vosen)
Core Requirement for the Global, Cultural, and Language Studies major
This seminar course investigates language, culture, media, representation, and power through a variety of disciplinary and theoretical lenses, at a level of depth suited to juniors and seniors. We utilize frameworks such as subaltern, transcultural, and dependency theory alongside Western theories and tools such as postcolonial, poststructuralist, Marxist and feminist theory, and most importantly, apply them. A valuable course for students in History and Politics, Management, Social Work, or the Health Sciences.
GCL 3200: Popular Music and Political Movements
TR 2-3:40 p.m. (Elyse Carter Vosen)
Fulfills Cultural Diversity and Fine Arts Requirement
What distinguishes great artistic performance? Is it about beauty, or power? What kinds of stories does music allow a people to tell? Is music the soundtrack to a social movement, or the driving force behind it? Can a war of words and sound constitute revolution? Does popular art help more people hear the voices no one would otherwise listen to? Are capitalism and revolution mutually exclusive? This course examines social and political movements-the collective efforts of marginalized people to change history-from the unique perspective of popular music performers who have used speech, song, and poetry as liberating and mobilizing forces for political action.
GCL 4411: Strangers in Their Own Land
MWF 1-2:05 p.m. (Elyse Carter Vosen)
Fulfills the Writing Intensive Requirement
This literature course examines the consequences of colonization on the cultural consciousness of a people by responding to the following questions: What implications do the effects of colonization have for literature written by a once subjugated people who have not had control over their own space? Whose personal history has been detoured by the intrusion of a colonizer? Whose sense of time, space, selfhood, and expression is dictated by an outsider's interpretation of the meanings of all of these? And ultimately, how does a postcolonial writer negotiate or construct reality through literature? Students read novels from four different postcolonial contexts to consider these questions.
RUS/ENG 2280
Course to fulfill the Cultural Diversity and Literature Requirement & count toward fulfillment of the Russian minor, GCL major
Mania, myth or multiple dimensions? In works ranging from the prison camps of the Gulag to the postmodern chat room, from dystopia to za-um, from bitter Soviet satire to Silver Age poetry, Russian writers explored myriad responses to totalitarian rule, its decline and collapse, seeking escape through chair legs and chicken legs, laboratories and labyrinths. Discover modern Russian prose and poetry in English translation while examining the cultural, historical, religious and economic transformations that provided the backdrop for the literature of this turbulent period. Discuss works by authors including Nabokov, Ilf and Petrov, Bulgakov, Brodsky, Tolstaya and Pelevin.
Honors
HON 3777: The Arab Spring
TR 8 - 9:40 a.m. (Dr. C. Neal Keye)
This course will explore the roots of the various social upheavals and revolutions in the Arab world beginning in early 2011 - "the Arab Spring" from Tunisia and Egypt to Bahrain, Syria, Yemen, and Libya. The first part of the course will trace how the demise of the Tunisian dictatorship and the brutal U.S.-backed Mubarak regime in Egypt by an inspiring display of individual acts of courage and collective people power not only marked the end of two brutal regimes willing to serve the military and economic needs of the neo-liberal West; it also signaled the end of the colonial world order put in place by the British and French mandate system in the Middle East following World War I. In this connection, the second part of the course will focus on the legacy of colonialism in the Arab world, including the history of Arab democracy movements and nationalism in the 19th century, the global dimensions of the so-called Israeli-Palestinian "conflict," and the hidden lives of oil in the region. The third part of the course will focus on the history and anthropology of Egypt from the colonial era to the end of the Mubarak regime.
HON/GCL/ECN 4777: Global Poverty
(Dr. Robert Hoffman & Dr. Thomas Morgan)
This two credit course will examine of the seemingly insolvable problem of extreme levels
of poverty primarily in Third World Countries. The problem will be
examined from numerous perspectives, including historical, economic
and ethical. Readings will include materials written by speakers who
are coming to CSS in connection with the Alworth Peace & Justice
Lecture Series.
Education Department
EDM 3220: Educational Resources for Children & Young Adults
This course will be offered Spring 2013 for English Majors in the Teacher Licensure Program. Questions? See Dr. Marie Kelsey, Tower 3106.
Exercise Physiology Department
The EXP dept is in the process of changing the undergraduate curriculum at the junior year. Psychophysiology of Stress and Exercise (EXP 3330) will no longer be taught. Juniors will have to take Statistics (PSY 3331) Fall Semester. A Strength and Conditioning course ("EXP 3342" will likely be the course number.) will be taught spring semester for juniors. This will be a required course.
Marketing Department

MKT 4500: Bluestone Ad Agency
For Junior and Senior MKT/CTA/CIS students looking for experiential learning opportunities, this course will provide marketing services to local businesses and organizations. Faculty and members of the CSS marketing department provide oversight and mentoring to ensure projects are successfully completed. Clients include Taste of the NFL, Animal Allies, Boys & Girls Clubs, Northern Lights Foundation, Duluth Art Institute and many others. Contact Jen Rosato at 723-6152, jrosato@css.edu or Jordan Milan at 625-4495, jmilan@css.edu for more information.
Social Work Department
SWK 2240: Introduction to Professional Social Work
MW 2:15-3:45
This course introduces students to the historical development of the social work profession. The course offers a survey of contemporary social work areas of practice, their historical development, underlying values, ethics and philosophy, and the need for social services in a modern society. By the end of the semester, students should be able to have clear understandings of what social workers do and if social work may be their career choice.
Theology and Religious Studies
TRS 2222: A History of Christian Thought
MWF 9-10:15 (Fr. Graham)
Considers the intellectual history of Christian theology, examining people and their ideas from the birth of Jesus to the modern era. This course is designed to enhance the student's appreciation for the disciplines of theology and history, inviting reflection on tradition and ideas. Students will be encouraged to reflect on their own experience of faith, and to recognize the need for a critical examination of faith's foundations.
Global Learning Opportunities

London Experience: At CSS & Abroad
Students will experience the culture and attractions of London! Ring in the new year by visiting a Roman bath...take in the grandeur of Stonehenge...walk the boards at the Globe Theatre...see all the sights! Once the center of the British Empire, London offers an exciting and artistically rich study and travel experience for students of all majors.
Students can choose one of two courses for this two-week study abroad program (December 28, 2012 - January 11, 2013). Travel plans and much of the itinerary will be shared by the two groups, including museum visits, various theatre performances, and an overnight excursion to the city of Bath and nearby Stonehenge. Fall semester financial aid is applicable.Click here for more information and course offerings.
Mexico: Cuernavaca Quest
This is a 10 credit, six week summer study abroad program with service-learning in Cuernavaca, MÚxico May 16th - June 25th. This exciting program combines academic work and experiential education focusing on social justice issues. It promotes personal transformation through the integration of knowledge, action, and reflection. All credits earned in this program can count towards a major or minor in Spanish and/or Global, Cultural, and Language Studies (formerly LIS) and some can count for Gen. Ed. Click here for more information and course offerings.
Ireland 2013: Studying in Ireland is not as expensive as you might think...
Did you know that all CSS financial aid and scholarships follow you when you enroll in the College's Ireland in the Spring program? Click here for more information and course offerings.
Journey to India - HITEC City
HITEC City stand for Hyderabad Information Technology Engineering Consultancy City, a major technology township which is at the center of the information technology industry in Hyderabad, A P. Students will be conducting research with Arshia Khan and Karen Peterson on one of many possible topics in Paris or London and India from December 27, 2012 - January 11, 2013. For information, contact Arshia at akhan@css.edu or Karen at kpeterse@css.edu.
Summer Travel to Tanzania
Students thinking about applying for the Tanzanian Experience program need to plan ahead. Applications will be accepted at the end of October 2012 for summer 2013 travel to Tanzania, East Africa. Those accepted to the program will register in Fall for GCL 3915 Tanzanian Experience, a two credit offering covering the culture, history, economics, health, music and language of the country. The month long trip planned for June 29th to July 29th includes
service work with the Benedictine Sisters of St. Agnes (two weeks) as well as site seeing and safari days. If you hav questions about the course and trip, contact either Sr. Beverly Raway or David Schuettler.
Interested in Other Study Abroad Opportunities?
Check out this site:
http://www.css.edu/Academics/Study-Abroad.html┬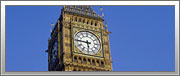 Sexual Violence & Advocacy Courses
Know of students interested in learning about the intricacies of sexual violence? How about violence advocacy work? Click
here
to learn about two 2-credit courses offered next semester (Wednesdays 4-7 p.m.). Questions? Contact Tad Sears at tsears@css.edu.
There is a choir for everyone at CSS!
MUS 1210 - Men's Choir (MW 3:30 p.m.)
MUS 1211 - Women's Choir (MWF 10:30 a.m.)
MUS 3210 - Bella Voce (TR 4:15 p.m.)
MUS 3211 - Concert Choir (MWF 2:15 p.m.)
MUS 3215 - Vocal Jazz (M 5:30 p.m.)
Steel Band
Do you know that CSS has an authentic Caribbean cultural experience right here on campus (steel band)? Do you know that we have a world drumming ensemble that frequently visits local schools and shares a music education program with our area's youth? Did you know that our music "pep" ensemble on campus is a drumline (without the band!) and that we perform at football and hockey games? If not, now you do! What are you waiting for? Join the Groove. Meet new people, get a credit if you need it, increase your social circle, and be open to new experiences! And the best part--all three ensembles are open to any CSS student, regardless of prior experience. Contact Jeremy Craycraft at jcraycra@css.edu for more information about these unique opportunities.
Career Services: An Advisor's Friend
Do you h
ave students who ask the following questions: "What does 'meaningfu
l work' mean? What careers will allow
me to do the things I enjoy
, apply the skills I have, and work in an environment that
matches my values? How do the answers to these questions relate to the major I select in college?"
Refer students to Tower 2150 or call 723
-6085 to make an appointment to visit with a Career Couns
elor in Career
Services to explore and discuss these questions. Also, take a minute to look at our we
b page
http://www.css.edu/career.xml
or review the material available for check out
in the Career Resource Library (Tower 2150).
Academic Support Opportunities

The Center for Academic Success (CAS)
The CAS, located in Tower 2129, offers free academic assistance to any CSS student. One-on-one and group tutoring is available for: Math, Chemistry, Accounting, Finance, Economics, Biology, Anatomy, Physics, and much more. Supplemental Instruction (SI) is also provided through the CAS for: BIO 1036, CHM 1120, CHM 2210, BIO 1110, and PSC 2002. Check out the CAS website for more information or to request a tutor or contact Jessica Johnston at jjohnsto@css.edu for more details.
The Writing Center
In concert with the English Department, the Rose Warner Writing/Critical Thinking Center, located in T2121, offers tutoring sessions on a drop-in basis or by appointment. They provide a casual, student-friendly atmosphere where all students can receive free, collaborative feedback on everything from proof-reading to thesis development.
The Rose Warner Writing/Critical Thinking Center Hours
Monday - Thursday: 9:30-4:00 & Friday: 10:00-12:00
Or, documents can be sent to Steve Backus sbackus@css.edu seven days a week for feedback. Students can also call the writing center at 723-6657 to get help or make an appointment.
Student Support Services (SSS) - TRiO Program

If students qualify for SSS, the program offers one-to-one peer tutors to all participants. Encourage students to talk with their SSS counselor or e-mail Celeste Zuniga at czuniga@css.edu to make arrangements. For students who don't know if they qualify, encourage them to check out the SSS website.
Student Scholar Opportunities


Webster Honors Program


Honors courses enrich an already wonderful learning experience at The College of St. Scholastica. The Honors Program at The College of St. Scholastica was created to provide an environment for Honors students to have enriched learning experiences and provide a community of support for learners devoted to a vigorous life of the mind.

If students meet two of the following criteria upon application to The College of St. Scholastica, they are eligible for an admissions interview with the director, Dr. Debra Schroeder.


* top 15 percent of high school class
* ACT score of 26 or SAT score of 1100
* GPA of 3.5/4.0 scale

If students wish to participate in the Honors Program, but do not meet two of the three criteria above, he/she may still apply to the Honors Program by contacting the Honors Director. Students can join the Honors Program into their sophomore year and still finish it, with the exception of some professional programs.

For more information see the below letter from Deb, contact her by e-mail at dschroed@css.edu, or click here for the Honors Program's website.


McNair Scholar Program

The McNair scholars program is dedicated to transitioning low income, first generation, and underrepresented student populations from undergraduate to graduate studies. The program accepts sophomores and juniors dedicated to achieving doctoral degrees. Successful applicants will receive aid finding research opportunities, professionalism training, peer mentorship in STEM programming, cultural immersion opportunities, and graduate school preparation assistance. The McNair program is an incredible opportunity. Applications will be available for download in August 2012 at

http://www/css/edu/academics/mcnair-scholars.html

.

Students may pick up a paper application in Tower 2132 starting in August. The application deadline is Friday, October 12, 2012. Please do not hesitate to contact Mary Butler at

MButler@css.edu

with questions

or click

here

to check out their website.
Advising Honors Students
News from Dr. Debra Schroeder
I am writing to remind continuing faculty and to inform new faculty about the advisement process for students in the Honors Program. Honors students are advised by their academic advisors--you! But, if you have questions, I can be reached at X6595 or by e-mail at
dschroed@css.edu
.
To graduate from the Honors Program as a Webster Scholar, 20 Honors credits are needed, unless the student is a transfer student and has been approved by me for a 1-2 course exemption. For all Honors students, 8 of the credits must be at the 3000 or 4000 level. A 3.5 cumulative grade point average and a B or better in each Honors course counting toward the necessary credits are additional requirements for graduating from the Honors Program. A student who gets a B- or lower in an Honors class is not dropped from the Program, but the student would need to take a different Honors class for the same number of credits and earn a B or better.
Honors courses count toward the General Education requirements (Book Club is the only exception). Some Honors courses fulfill the traditional General Education areas (History, Literature, Fine Arts, Social Science, Philosophy, Religious Studies, Natural Science, Analytical Reasoning). However, many courses are identified as "Interdisciplinary" (Area Distribution: IDS) courses, the content of which spans more than one academic discipline. A common misconception is that a course with an IDS designation can count toward meeting any General Education requirement. This is not true: each course needs to be examined by the student and his/her advisor to determine toward what General Education area(s) the course can REASONABLY count. Psychology of Religion and Belief, for example, DOES NOT reasonably meet the Fine Arts requirement. Any questions about the appropriate use of a course to meet a certain General Education requirement should be addressed to the course instructor or to me. Starting next year, Honors will be trying a new system for use of IDS designated-courses toward General Education courses, so stay tuned!
Finally, students can join the Honors Program into their sophomore year and still finish it, with the exception of some professional programs. So, if you are advising a student whom you think would be great for Honors, please send him/her my way. Thanks so much for all your good work with students.
Advising Students Entering & Exiting their Sophomore Year
Discussion Topics to Consider
The phrase "sophomore slump" is a reality for many of our students. The sophomore year is oftentimes an overlooked year of development; through questioning and reconsideration of values and choices, including major, career, college choice, friendships, and significant relationships, we hope students take advantage of the self-exploration opportunities at CSS. Compared to the support first year students receive in Dignitas and Somers Hall, sophomores are on their own. Therefore, as an advisor and source of support, you play an essential role. Here are suggested topics to explore with your students planning or completing their sophomore year:

A. Ask about major decisiveness and fit. Is the student still interested in the major previously discussed? Students are not always forthcoming with this information, especially if they are secretly questioning their major. With the right questions and a supportive tone, you can get down to the bottom. If you question their ability to be successful in a chosen major,

B. Ask about campus involvement. Campus Activities, Campus Ministry, Residential Hall Association, etc. offer wonderful opportunities for students to explore interests. (For more ideas, suggest students go to the "campus life" tab in COR.) If a student is afraid to go alone, suggest they contact someone in the department or club in advance and arrange a time to meet with the leader five minutes before the larger club meeting. Clubs and departments are always looking for fresh faces!

C. Ask about campus leadership roles. The leadership opportunities are endless at CSS. Campus Activities, Campus Ministry, Residential Life, Center for Academic Success, Campus Rec, and student employment are just a few ideas. Many offices are currently hiring for next year year soon.

Introducing sofMORE...

Next fall, current first year students will have the opportunity to be part of an online community designed specifically for second year students. The community will be named "sofMORE" and will be housed in Cor. This community will serve as a resource for second year students

that renews their sense of purpose and their commitment to graduate from The College of St. Scholastic

a. If you are advising a first year student, please ask them to look for more information over the summer and early next fall.

If you have questions or concerns about the sophomore year or want more resources, contact Joelle McGovern at jmcgover@css.edu.

Welcome, Becky!
New Face in Advisement
Becky Thelen has joined the CSS staff as New & Transition S
tudent Advisor. Becky will be working closely with new and transfer students as well as students on academic probation. Becky comes to us from UMD where she has worked in advising and orientation programs for the past six years. Becky is a graduate of St. Scholastica and the Graduate Theological Union in Berkeley, CA. Married to Brad Brunfelt, (another CSS alum), she has two school-aged children (Nick & Eva) and enjoys gardening, reading and spending time with family and friends.
Quick Links to Other Websites
Class Status
Completed Credits:
First Year: 0-27
Sophomore: 28-60
Junior: 61-92
Senior: 93+

Advisement Meeting Checklist
Has the student...

-Decided on a Major?

-Applied to the Major?

-Planned enough credits for financial aid?

-Seniors: Applied to Graduate?

Is the student...

-Handling their current course load?

-On track with General Education credits? Major requirements?

-On track with overall credits and the 4-yr pledge?

-Involved on campus and/or wider community?

Does the student...

-Need a tutor?

-Need to meet with Career Services?

-Need support living a healthy life through counseling or health services?