Greetings!
Crisp, cool mornings. Pumpkin spice lattes. Neighborhood leaf
piles.
And reams of new research.
Yep, Fall is here. And at Fight Colorectal Cancer, we've been harvesting a bounty of new medical findings and scientific reports.
So sit back, enjoy the E-News with a latte...and then buy a round for us. Thanks in advance.

Fight Colorectal Cancer Welcomes New Board Members
Three new members have joined Fight Colorectal Cancer's Board of Directors: Sally Church, Dana Rye, and David Wicks.
Each of them were invited based on their connection to the disease and their willingness to put their considerable skills and contacts to work to benefit the programs of Fight Colorectal Cancer.
Sally Church has been a friend to the organization for several years through her pharma strategy blog where she breaks down the complicated science of pipeline oncology drugs. She has lost two beloved family members to colorectal cancer.
Dana Rye, a stage II colorectal cancer survivor, was just 24 when she was diagnosed in 2009. Since then, Dana, a high yield bond analyst at Credit Suisse, has attended Call-on Congress and raised thousands of dollars for the organization.
We met David Wicks this spring when we rang the closing bell at Nasdaq, where David is Vice President. David has committed himself to this cause in honor of his dad who sadly passed away from colorectal cancer in August.

Tingling and numbness in the hands and feet can be tell-tale signs of chemotherapy-induced peripheral neuropathy (CIPN), a common side effect after treatment with FOLFOX.

Insurers are passing the buck and billing patients during screening colonoscopies when a polyp is removed, according to a report released by the Kaiser Family Foundation, in conjunction with the American Cancer Society and the National Colorectal Cancer Round Table (Fight Colorectal Cancer also contributed to the report).
The report validates complaints from patients about surprise bills after their colonoscopy and
documents the inconsistencies in billing by insurers.

So-called "Junk DNA," turns out, is quite useful
Imagine opening a closet of twisted wires leading to unknown outlets and junctures -- and untangling them successfully.
That's the equivalent of what geneticists have done, and in the process, finding new genetic mutations for colorectal cancer.
In a flurry of new papers recently published, scientists are unraveling the mysteries within DNA, including how changes in gene "switches" can trigger certain diseases and that so-called "junk DNA" really isn't.
New colorectal cancer genetic mutations found
An army of geneticists are parsing the entire genome of 250 different colorectal cancers to map its DNA. The goal: to classify every gene mutation and determine why it occurred.

That's just some of the data unveiled as part of the Cancer Genome Atlas Project. Physicians hope to use this research to prescribe individualized treatment for subtypes of colorectal cancer.
Two-year study creates regimen to cut infection rates
Infections during surgery can cost $1 billion a year -- and that's just among colorectal cancer patients.
Johns Hopkins Hospital physicians hope to stem that rate by a third in one year, thanks to a team-approach that includes surgery, anesthesia, nursing and infection control leaders.
E
at Well and Keep It Moving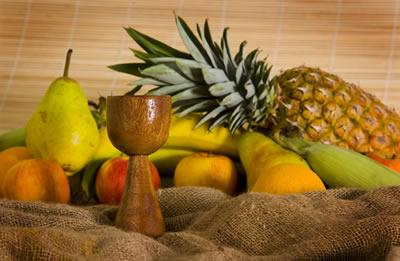 Can a healthy lifestyle really keep you from getting cancer?

Maybe. Physicians meeting at an international cancer summit said that smoking and obesity lead to a large percentage of cancers in high-income countries.

Diet, body weight and exercise can also play a large role in slowing cancer deaths, another study showed.

Sex After Rectal Cancer
October 17, 2012
8 - 9:30 PM EDT
Turkey & Lynch Syndrome
November 14, 2012
8 - 9:00 PM EDT
Did you miss September's excellent webinar on hospice and palliative care?

Fight Colorectal Cancer Through the Combined Federal Campaign
If you are a federal government employee, member of the U.S. Military or employee of the U.S. Postal Service, you can support Fight Colorectal Cancer through the Combined Federal Campaign (CFC) which normally runs between September and December.

Choose CFC#78265 to designate Fight Colorectal Cancer as your beneficiary. Fight Colorectal Cancer is a CFC participant through the Community Health Charities - National Capital Area Federation.


Taking Control After a Diagnosis
After the shock of a diagnosis, it's hard to know where to start, what resources to tap into, and who to call.
The Cancer Support Community's
Living Healthy with Cancer
helps you get started.
Download
the electronic booklet today or call the Fight Colorectal Cancer Answer Line at 1-877-427-2111 to order a copy.

In just FIVE weeks, on Nov, 2, Fight Colorectal Cancer will go BALD to FIGHT CANCER.
We are honored to be included as a beneficiary of this national fundraising effort.
Sport your bald cap on November 2 and support the fight.
Have you
signed up yet?

You're going to shop online anyway. Help Fight Colorectal Cancer while you do it!
Use
FightCRC.We-Care.Com
to shop at your favorite online stores and a portion of the sale will support Fight Colorectal Cancer. It's THAT easy!

In this Issue
Avoiding Recurrence
Gathering for the Holidays
Lynch Syndrome is All in the Family
Cancer Sees No Party Lines