Greetings!


Welcome to the 2nd edition of the HockeyVoice. This e-letter is dedicated to keeping hockey dealers up-to-speed on the latest trends and news that impact hockey.
We know how important your time is and that you cannot possibly read everything that the Internet provides. So our staff does the reading for you, and aggregates what we think you want to read.
If you think we are missing some areas, PLEASE email us so that we can direct our researchers based on your recommendations.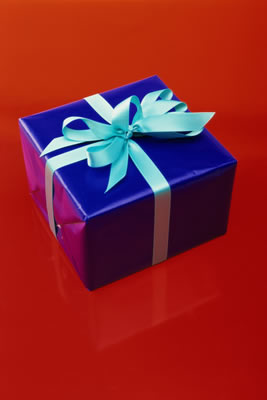 Variety of Predictions for Holiday Sales
How will spending this holiday season be affected by continued high unemployment, and a slow-growth economy? As you can see, the opinions vary:
International Council of Shopping Centers: Up 3 to 3.5%
Kantar Retail: Up 2.5%
America's Research Group: 57% of shoppers plan to spend more than in 2009
Accenture: 83% of shoppers will spend the same or less
Nielsen: no growth
Mayo Clinic Sports Medicine Center Hosts Ice Hockey Summit: Action on Concussion
The Mayo Clinic Sports Medicine Center recently played host to top scientists, trainers, coaches, officials, and manufacturers from the United States, Canada, and Europe. The topic was concussions, their impact on children and the sporting world response. At the conclusion, participants developed an action plan. The plan will be shared in the next issue of the HockeyVoice.
Are You Taking Advantage of Comparison Search Engines?
Research shows that more than 100 million shoppers use price comparison shopping engines each month. For the most part, these engines provide free exposure for merchants that sell on-line. The most popular ones include Google Products, NexTag, PriceGrabber, and Shopzilla. There are over 100 to choose from.
Amazon and Ebay---- Two Very Useful Indicators of What is Selling Best in Hockey Equipment
Many retailers already use Amazon and Ebay to sell excess inventory or to create additional sales channels. But even if you choose not to use them as selling vehicles, they are excellent tools for getting a pulse on what people are buying on-line. Starting with this issue of the HockeyVoice, we will provide a one day sample each month of the top sellers on each site:
Amazon's Top 11 Hockey Equipment Products (7,807 products currently listed 10/24/10)
Power Balance Silicone Wristband
Mylec Pro Goalie Mask
Tape Brothers Shorties Duct Tape
Franklin NHL Mini Hockey Goal Set
Mylec Deluxe Goal Set
Beeman Tibet Almond Stick
Franklin NHL Set of 2 Mini Hockey Goals
Mylec Junior Folding Goal Set
Ultra Bright Fluorescent Duct Tape
Colored Electrical Tape
Bauer 1500 Ice Hockey Helmet Combo
People Are Talking About Your Business. Are You Listening?
You've been told many times how powerful word of mouth advertising is. Unfortunately, it is impossible to control. But it is important that you are aware of what is being said about your business. The most popular websites for sharing this information include Yelp, Insider Pages, and Angie's List. Take a look at these websites to see what is being said about your business as well as your competitors. You may learn that there are very positive things such as great service or selection that you can emphasize in your advertisements. Or you may learn why some of your customers are not coming back.
There is nothing wrong with priming the pump. Provide your best customers with the website addresses, and ask them to contribute.
Join the Hockey Dealers Association Today!
For only $80, you can join an association dedicated to serving the hockey dealer...and your membership will be good through December 31, 2011. This month's special benefit is the Freight Discount Program. All members are eligible to receive a special discount. For more information, please contact us at 800-815-5422 x130.
Join today by visiting www.hockeydealersassociation.org
Sincerely,
Dan Kasen Chuck Suritz
Be sure to stop by the HDA Booth
Las Vegas, NV
January 17-18, 2011
Ebay's 10 Most Popular Searches
1. Pro stock
2. Goalie
3. Pro return
4. Vaughn
5. Jofa
6. Warrior
7. Goalie mask
8. Goalie pads
9. Gloves
10. Cooper
Ebay's Most Watched Hockey Products
1. Blank hockey jerseys
2. Bauer vapor x 60 ice
hockey skates
3. JB Brown JB 2000 pro
elite hockey goalie
chest protector
4. New dR X3 hockey
goalie leg pads
5. Roller skate wheel
HDA Welcomes
its Newest Members
Delaware Valley Hockey Supply Inc.
Polar Sports
Contact Us
c/o NSGA
1601 Feehanville Drive
Suite 300
Mt. Prospect, IL 60056
800.815.5422, ext. 130