Mother's Day is Time to Show Support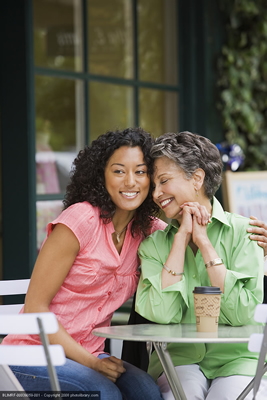 For this Mother's Day, we want to remember that some NeuroEndocrineImmune diseases are more common in women. We know the limitations these illnesses bring can be difficult for moms and the families that depend on them. However, the greatest gift a mother can give to her children, parents and others is to be gracious, show courage and share her wisdom.
If you know a mom who shows courage in the face of daily pain and lack of energy, then do something special for her.
At PANDORA, we are doing our part by advocating and creating awareness for NEIDs in the month of May.
Lobby Day Activities
May 12th is International Awareness Day for NEI diseases.
Washington: Thirty five (35) advocates from 14 states are expected to be part of the PANDORA Awareness and Lobby Day group in Washington D.C. We will attend, testify and support others at the CFS Advisory Committee meeting on May 10th and 11th.
We will visit our representatives in Congress on May 11th and May 12th and participate in the May 11th Speak Up About ME gathering that will focus on pediatric cases of ME/CFS.
We are asking patients, advocates and family members to wear :
1) May 10 & May 11 - Please wear the Speak Up About ME t-shirt that we hope you have already purchased during the CFSAC meeting.
2) On May 11 PANDORA and MCWPA Advocate Extraordinaire Karen Ravitz will provide black arm ribbons to be tied around your arm. You can either wear this black arm-band to the CFS Advisory Committee meeting or a black pin to signify mourning for the lives already lost to ME/CFS.
Marly Silverman will provide testimony on behalf of PANDORA on May 10, 2011 at 11:45 am, and she will once again wear black to honor individuals who have died of the consequences of having ME/CFS and other NEI diseases.
Julio & Sandy Bermeo on the steps of Capitol Hill in 2005 as part ofthe Florida patient delegation participating in the CFIDS
Associaton Lobby Day in our nation's capital.
Over the past couple of months, PANDORA Advocacy Coordinator Michelle Lonchar has been very busy getting us ready for Awareness Week and Lobby Day Activities at our nation's capital.
From Home: For those participating in advocacy efforts from their home and those who would like to review lobby day information ahead of time, the awareness activity toolkit will be available online. Look for an announcement on that soon.
We had a webinar on May 6, 2011 at 11 am. We had hoped to record the webinar but due to some technical difficulties we could not do it. We are going to re-present an updated webinar on May 8 at 6:00 pm. A link invitation will be sent to all who registered for Awareness Week and Lobby Days events and other interested parties. If you can attend it will be another opportunity to catch up with the activities details.
The week of May 16-20 is District Work Week for members of the U.S. House of Representatives. May 30-June 3 is the U.S. Senate State Work Week. During these times, your federal representatives in the U.S. House and Senate will be at their district/state offices!
Find your representative's contact info at www.congress.org (enter your zip code on the top right of the page) and call soon to schedule a visit with your reps. close to home!
MCWPA PSA Being Aired Nationally
The winning public service announcement video is now being distributed to cable companies and television stations all over the U.S.

Here are some good results: One patient in New York City called her local cable company. The man in charge of PSAs said he has relatives with ME/CFS and he will definitely get it on the air.

The Vermont CFIDS Association is including distribution of the MCWPA PSA video as they visit stations to inform them of the rally scheduled for May 12 at the Burlington Police Station and a Fund Raiser at a local business in Montpelier. WCAX has committed to airing the PSA. Be sure and thank them on their Facebook page.

These are just two examples of the success we have had. If you would like to get this video to your local television stations, e-mail volunteers@mcwpa.org.

This video was in the top 100-most watched YouTube non-profit organizations videos in the first week. Click on the image above and share with your friends.



We can make it go viral!

Visit the MCWPA Facebook Cause page today.
Congratulations to WPI and the CFIDS Association of America for Winning $25,000 from Chase Community Giving
In 2010, PANDORA received a $20,000 Chase Community Giving grant, thanks in part to strong patient support. Now, two other organizations in our NEIDs community have received enough votes to win $25,000 and be in the running for hundreds of thousands of dollars.



The Whittemore Peterson Institute (WPI) received 2,978 votes.

The CFIDS Association of America received 1,078 votes.


Your support and of the general public as well on Facebook has injected so $50,000.00 that will go towards much needed research on ME/CFS.

What you can do....on the 2nd Round that will start on May 19:
Join facebook
"Like" Chase Community Giving
Vote for both the WPI and the CFIDS Assoc.
Get your friends and family to vote for these two organizations
Use your remaining three votes for other organizations in exchange for people voting for the WPI and the CFIDS Assoc.

The second round of voting is May 19-25. This is an opportunity to draw on the support of those outside our patient community.



Top winner will be eligible for $500,000




Together we can succeed!
Meeting with CDC on May 26
PANDORA will be meeting with Dr. Elizabeth Unger on May 26 concerning the CDC program on ME/CFS. The State of the Knowledge Workshop, hosted by the National Institutes of Health, certainly showed that some changes must be made in the program to "catch up" with the science.

If you would like to tell us what changes are the highest priority, please fill out this brief survey. Please share with other patients.

Organizations Come Together through a Coalition to Advocate for Change
After ten organizations joined in signing a letter from PANDORA to the CDC, Dr. Elizabeth Unger agreed to a meeting. This showed what can happen when patient organizations work together to advocate for changes on matters they agree.

Now, multiple organizations have signed a pledge of principles of cooperation and have formed a coalition with their shared goals. The Coalition 4 ME/CFS members have been discussing how to address the ICD-10CM category for ME/CFS and other crucial matters that will drive forward the agenda for ME/CFS.

You can join the Coalition 4 ME/CFS facebook page to keep up with the latest news from this unprecedented collaborative effort.

May Awareness Event at Boca Raton Libray
South Florida residents should mark their calendar for May 24, from 11:30 am to 2:00 pm, when a NEIDs - fibromyalgia, ME/CFS, chronic Lyme disease, Gulf War illness and MCS wareness event will include presentations from a physician and a patient on how best to cope with NEIDs. Event is free.

The event will be held at the
WEST BOCA BRANCH LIBRARY
18685 STATE ROAD 7
BOCA RATON, FLORIDA 33498.

Presenters already confirmed are:
Karen D. Sacks, LMHC, LCPC. - Sound advice on dealing with chronic illness using a positive approach. Karen's "TOOLS for LIFE' help both patients and their families deal with the challenges of these disorders.

Dr. William M DeMarchi, Internist - Unsurpassed health care to fit your demanding life style
for over a decade. He will discuss how to work effectively with your physician.

Dr. Todd Rodman, Chiropractic Physician, will discuss nutritional ways to alleviate aches and pains.

Dr.Lina Garcia, Chronic Fatigue Syndrome/ME and Gulf War Illness Clinic, University of Miami, will share information on current research studies headed by Dr. Nancy Klimas, a leading immunologist expert on ME/CFS and Gulf War Illness.

Look for more information soon. You can also visit our Facebook page.

New Research Reveals Possible Biomarker for ME/CFS and Distinction from Lyme
The red and blue areas show the number of proteins distinctive to these two conditions.
A new study published in February shows distinctive proteins in spinal fluid of ME/CFS patients and those still sick who had been treated for Lyme disease. News reports show the authors say this may lead to simple distinctive blood tests that can diagnose these conditions.
CBS Evening News (Dr. Nancy Klimas and Florida patient Maria Brant interviewed.)
CBS The Early Show (Reporter shows this discovery may provide for accurate diagnosis and may lead to treatments.)
Fox News (Discusses importance of distinction between diseases)
PANDORA is very pleased to see this study. A reliable and trusted test for both will lead to early diagnosis, early treatments and more research. These proteins will have to be shown to continue to be distinctive when compared to other NeuroEndocrineImmune Diseases in order to be biomarkers.
This study shows the importance of studying NeuroEndocrineImmune Diseases together to see the similarities and differences. This is the principle on which NEI Center™ is planned. If you believe in this principal, please sign this petition to get the Secretary of Health to meet with PANDORA to help get funding for the NEI Center™, a proposed center of excellence with physician education, clinical care, research and assistance for access to social services.
Radio Interview Shows True Nature of ME/CFS
People in northern Colorado got a lesson on ME/CFS and the implications of the XMRV discoveries. Tina Tidmore, with the MCWPA projects, was interviewed on March 7. You can listen to the interview here.
As noted, MCWPA is unique in that patients make the major decisions by popular vote.
Leslie Botha, with KRFC, said she wants to invite Tidmore back for another interview in the future. Please contact Botha to thank her for choosing this topic.
New Advocacy Group in Japan
A new group has formed in Japan to advocate for ME/CFS patients there. The group's president, Mieko Shinohara, was featured in a national television news segment recently. It showed her severe disability. Interestingly, she became ill while in the US.

A United States documentary, I Remember ME, was shown to interested individuals. Shinohara was there in her wheelchair to tell the public what living with severe ME/CFS is like.

A Japanese scientist was interviewed saying that the XMRV discovery is important and that Japan should also be doing research into a possible retrovirus cause of the disease. Shinohara gave the same message given across the globe now, more government research is needed.

MCWPA in Danish Magazine
A patient contacted MCWPA to see if they could use Jan Laverick's photo in their magazine when telling about MCWPA and the ad in The Washington Post. Jan's photo was featured in the press release announcing that ad.

The organization publishing the magazine is called the Danish ME/CFS Association. The association releases the magazine 4 times a year.

Laverick has graciously allowed many organizations to use her compelling photo for awareness of the limitations this disease brings. She was also interviewed by a British television station.

Putting oneself into the public eye includes risks. Yet, in order to change public perception, patients must be willing to tell their story to the public. We thank all, and especially Jan Laverick, for inviting the world into their private space on behalf of those who can't.

Petition to U.S. Secretary of Health
Agent for Change
Marly's Blog
Agent for Change


Birthday Wishes
Thank you to everyone who has put the NEI Center(TM), MCWPA or other PANDORA projects in their Facebook Causes application birthday wish. This is a great way to raise funds for your favorite charity/cause.
Recent individuals who have done this include Kati Debalic, Lori Chapman-Kroger, Cort Johnson, Marly Silverman, and Kathryn Stephens.
Kathryn committed to matching donations made to MCWPA with an equal donation to WPI. What a great idea!
JOIN US
Ryan is Home
The Baldwin family still needs your help.
Click on the image to join the "Bringing Ryan Home" Facebook Cause Page
Don't Dump It!
Dona
te It!


Click here for more info

P.A.N.D
.O.R.A. is goin
g "Gr
een"!
Donate your
old cell phones, ink toners and ink cartridges and proceeds will benefit P.A.N.D.O.R.A.

In Memoriam
P.A.N.D.O.R.A. NEI
in Memoriam

Click on image to join the Facebook Fans Page

WATCH US
JOIN US
eBay Giving Works
Buy or sell and donate to P.A.N.D.O.R.A

P.A.N.D.O.R.A.'s Mission
To be one strong voice for manyŠ . . .
Creating and Raising Community Awareness

Advocating for Quality of Life Issues

Providing Support and Educational Resources

Establishing Partnerships in our worldwide community

Supporting Scientific Research

Encouraging Empowerment groups

Organizing Educational Medical & Patient Conferences
These goals will assist patients with neuroendocrineimmune disorders and their families in leading productive and fulfilling lives.
Built on Hope
* Strong on Advocacy

Finding a Cure through Research
1 Voice
- 1 Community
- 1 Cause™