1st "P.A.N.D.O.R.A. NEI Center

™

Grant" awarded to presenters at 18th Annual Congress on Women's Health

P.A.N.D.O.R.A. is providing a micro grant to Dr. Lina Garcia and Korinne Chiu who will present their poster titled
"Differences in Profiles of Chronic Fatigue Syndrome between Hispanic and non-Hispanic Women" at the Virginia Commonwealth University's Women's Health 2010 - 18th Annual Congress, March 26-28, 2010 in Washington D.C.
P.A.N.D.O.R.A. sponsors "Paint May Lyme Green" campaign
May is Lyme disease awareness month. To help raise awareness of Lyme disease across North America, P.A.N.D.O.R.A. has become the nonprofit sponsor of "Paint May Lyme Green" campaign, made up of three main parts; a Public Service Announcement, a Viral Campaign and a Visual Campaign.
Facebook Cause Page

For more information, visit Lymenaide or contact:


Get a massage. Give to P.A.N.D.O.R.A.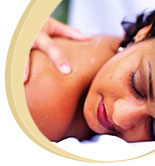 From March 15 to March 31, Advanced Therapeutic Massage in Mt. Dora, Florida will donate $15 to P.A.N.D.O.R.A. for every gift certificate purchased for a 60 minute relaxing massage valued at $65.

Purchase gift certificates on line by sending your name, address, phone #, who the gift is for and your credit card information to email address:

Advancedtherapeuticmassge@embarqmail.com or call 352-383-2899

Advanced Therapeutic Massage
245 S. Highland St. #6
Mt. Dora, FL 32757

Special thank you to owner, Shahanaji Zechna for your generosity!

From P.A.N.D.O.R.A. Facebook Fans
Click above to become a Fan today!
"I want to commend PANDORA for setting an example of what true advocacy should be in light of the new XMRV findings in October by the WPI. There has been no ego, no vying for position among patients, nor negativity toward any particular person or institution. You have continued doing what you always do on behalf of the patient community with grace, dignity and commitment, not to mention pure dedication. You have worked to support and unite in the efforts to find a cure for NEIDs, and I wish you the very best in creating your centers of excellence. I hope all advocacy groups and organization will look to your example."





"Thank you Marly. You are an angel. I feel like I wish i could do more because of you. soft hugs."
-----

Blair Miller
Join us in asking U.S. Secretary of Health to meet with P.A.N.D.O.R.A. & to provide funding for the NEI Center.



Over 300 signatures as of March 19, 2010! Click right image to "sign" the petition



Advocates Extraordinaire

™

Twibbons!
P.A.N.D.O.R.A.'s Advocates Extraordinaire

™

now have their own "Twibbon!" An easy and powerful way to promote awareness of our cause on Twitter, Twibbon allows you to overlay a small icon onto supporters' profile images to create a 'Twibbon.' The user's Twitter account automatically tweets to let everyone know about their affiliation.

Go to www.twibbon.com/pandoranet to create your Twibbon!


"The NEI Center will finally be an enormous resource. We desperately need a centre to help diagnose, treat and do research for all of us.Let's get our own Doctors trained to help each of us everywhere!!!! Thanks so much to Marly for making it happen!"

Laurel Bertrand shows her support by displaying the Advocates Extraordinaire

™

Twibbon on her Facebook profile.

NEI Center Resolution Awaits Passage in NJ State Senate
NeuroEndocrineImmune (NEI) Center™ Senate Resolution (SR) 20 is sponsored by Senator Christopher "Kip" Bateman (R), Senate Deputy Conference Leader, and Senator Loretta Weinberg (D), Chair of the Senate Health Committee.

Read the press release here...

NEI Center: Our mission statement
The NeuroEndocrineImmune (NEI) Center™ is a community patient-driven grass roots project of P.A.N.D.O.R.A, in partnership with the Lanford Foundation-Lifelyme, Inc.

It is the first research center to incorporate biomedical engineering scientific and clinical research, and integrating patient computer aided disease diagnosis and treatment (CADDT) specifically designed for multi-system illnesses and complex diseases.


To read the entire mission statement and for more information,

go to
P.A.N.D.O.R.A.'s Facebook Cause Page for the
NeuroEndocrineImmune (NEI) Center™
.
JOIN US
Agent for Change
Marly's Blog
Mitch Pagerey Racing for P.A.N.D.O.R.A.
& NEI Center
Mitch Pagerey in car #89 with P.A.N.D.O.R.A. & NEI Center logos


Twelve Hours
Presented by
"Fresh from Florida"
of Sebring held

March 17-20, 2010
Bringing Ryan Home
Click on the image to join the "Bringing Ryan Home" Facebook Cause Page
Don't Dump It!
Dona
te It!


Click here for more info

P.A.N.D
.O.R.A. is goin
g "Gr
een"!
Donate your
old cell phones, ink toners and ink cartridges and proceeds will benefit P.A.N.D.O.R.A.

In Memoriam
P.A.N.D.O.R.A. NEI
in Memoriam

Click on image to join the Facebook Fans Page

WATCH US
JOIN US
eBay Giving Works
Buy or sell and donate to P.A.N.D.O.R.A

P.A.N.D.O.R.A.'s Mission
To be one strong voice for manyŠ . . .
Creating and Raising Community Awareness

Advocating for Quality of Life Issues

Providing Support and Educational Resources

Establishing Partnerships in our worldwide community

Supporting Scientific Research

Encouraging Empowerment groups

Organizing Educational Medical & Patient Conferences
These goals will assist patients with neuroendocrineimmune disorders and their families in leading productive and fulfilling lives.
Built on Hope
* Strong on Advocacy

Finding a Cure through Research
1 Voice
- 1 Community
- 1 Cause™