Silent Observer
2011 Annual Report
For the past 39 years, Silent Observer has been a key partner in assisting law enforcement in solving crime. Our track record speaks for itself - more than 2,343 cases have been solved since 1996 through tips to Silent Observer including 38 homicides. Our goals are simple; to help stop, solve and prevent crime and make the greater Grand Rapids area a safe place to live, work and play.
2011 Overview
Silent Observer hosted The Crime Stoppers USA Conference in August, and it was a huge success! We received wonderful
comments and words of appreciation from the attendees that travelled from all over the country to attend this all-important training conference. They loved the Amway Grand Plaza Hotel, the food, the city, the Frederick Meijer Gardens and the relevant and interesting training they received. It was a huge undertaking for our little program but we managed to provide a first-class training conference that helped all participants rejuvenate their programs. Extraordinary support for this conference came from Meijer Inc., J.C. Huizenga, the Douglas & Maria DeVos Foundation, Amway, the Peter C. Cook Charitable Foundation, Peter Wege, the Dave & Carol Van Andel Foundation, the Grand Rapids Area Chamber of Commerce, Universal Forest Products, Blue Cross Blue Shield of MI and Target.
Several local companies made significant contributions to our organization in 2011 which includes; The Grand Rapids Press, the Grand Rapids Police Department, the Kent County Sheriff Department, Metropolitan Enforcement Team, Walker Police Department, AT&T (for our Text-A-Tip program), Bulman Products, Allstate Foundation, Greater Wyoming Community Resource Alliance, Steelcase, Farmers Insurance and Mike & Sue Jandernoa.
Tips to Silent Observer in 2011 assisted police in solving 206 crimes. These cases spanned the entire Kent County community and led to the arrest of 175 individuals. Eighty five of these cases took place on school campuses. These crimes may not have been solved had it not been for tips to one of Silent Observer's anonymous tip lines. Silent Observer saw a 35% increase in web tips and a 13% increase in text tips in 2011.
Cases Solved
Murder cases
Two murder cases were solved with the help of Silent Observer tips. Silent Observer received the initial tip that gave the name of the suspect involved in the Bradley Memberto homicide that occurred in August of 2010. Silent Observer cannot discuss the other homicide because it could compromise the tipster's identity.
Violent Crimes
Tips to Silent Observer led to three people involved in a kidnapping for ransom plot that took place in Grandville; a tragic and life changing assault of a man on Ionia NW; the rape of two women on Plainfield NE by two men; armed robberies of gas stations and a Huntington Bank branch in Greenville.
Robbery
A Silent Observer tip led Wyoming police to the person responsible for seriously injuring an 81 year-old woman during a robbery of her purse outside a Family Fare Supermarket in February 2010.
Fugitives
Apprehending fugitives and parolees continues to be an important directive of the Silent Observer Program. In 2011, 28 people wanted for crimes such as attempted murder, assault with intent to commit murder, criminal sexual conduct, larceny, home invasion, retail fraud, drug crimes and domestic violence were arrested due to tips called into Silent Observer. Because of these tips, some dangerous criminals are off the streets of the Kent County area.
Narcotics
Drug dealing continues to be a problem in this area. Thanks to tips, 27 people were arrested for selling meth, cocaine, marijuana, fentanyl, and prescription medication. Police were able to remove $260,000 worth of drugs from our streets thanks to tipsters using Silent Observer as their avenue to report crime.
Fast 50 Campus Program
Silent Observer's Fast 50 Program is in middle and high schools in 18 different school districts as well as Calvin College and Grand Rapids Community College. Fast 50 tips led to the confiscation of seven weapons and drugs like Adderall, Vicodin, Marijuana, Cocaine and Oxycontin, along with bottles of alcohol. In addition Fast 50 tips led to a student involved in sexting, another involved in bullying, and students stealing from their fellow classmates.
Positive tips were confirmed by police agencies including the FBI, the U.S. Marshal Service, Grand Rapids Police, Kent County Sheriff Department, Grandville Police, Wyoming Police, Walker Police, Cedar Springs Police, Metropolitan Enforcement Team, Kentwood Police, Lowell Police, Rockford Police, Muskegon County Sheriff Department, Ottawa County Sheriff Department and Greenville Police. Our goal is to ensure that people have access to Silent Observer whenever they need it. That is why we offer various ways to contact Silent Observer....by phone....by web...by text messaging.
Silent Observer hosted two events in 2011 with the goals of raising funds for our felony reward program, community outreach activities and increasing tips to our tip line.
Crime Stoppers USA National Conference - Because of sponsorships and support from businesses and individuals from the area, Silent Observer was able to raise nearly $30,000 by hosting this event. Close to 120 people attended from as far away as Guam, England, Alaska and Hawaii to learn how to re-energize their programs and learn new ideas. We used local talent to train the attendees and we were proud to showcase our city which included admission to the Ford Museum, a gala at Frederick Meijer Gardens and a police equipment display on the bridge over the Grand River.
Coldwell Banker AJS-Schmidt Charity Golf Outing to Benefit Silent Observer -
Goals for 2012 include increasing positive tips to our tip lines through outreach to the community, upgrading our web site and social media activities and empowering students to play a role in making their campuses safer.
We are also planning some new activities as we celebrate our 40th anniversary in November 2012.
16th Annual Coldwell Banker Charity Outing - Friday, June 22 - Sunnybrook Country Club - Tee-off for a great cause at the 16th annual Golf Outing benefiting Silent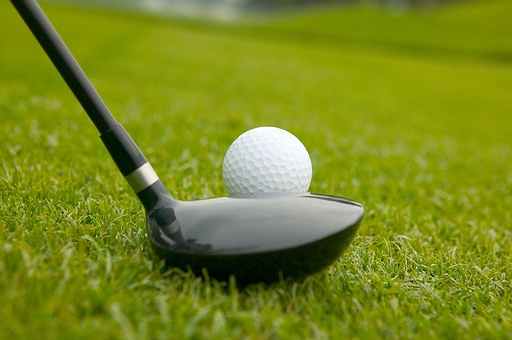 Observer. Monies raised will help Silent Observer continue to play a significant role in keeping Grand Rapids a safe environment, which is essential to our economic vitality. You are guaranteed great golf and a great time!
Click here to register or for more information.
Rock The Mic: Artists Against Violence- Silent Observer is launching this exciting new anti-violence initiative. Young people, ages 13-25, will be given the opportunity to submit an original song that speaks to the anti-violence movement, respect, healthy living,
settling disputes in a positive way, standing up for what is right, self-respect and dignity. All music genres are accepted from rap to hip hop, rock & roll, to the spoken word. A panel of judges will narrow down the field to 10 finalists who will then perform live amd the top three winners will be announced. We are hearing more and more that young people are involved in violent crime. Shootings, drug crimes, gang activity, sexual assault, aggravated assault, robbery and homicide perpetrated by our youth have been a problem in the Greater Grand Rapids Area. In fact, a Task Force consisting of many police departments in Kent County was recently created with the specific task of identifying and charging people involved with the shootings in our community. It seems like those causing trouble in our neighborhoods are the ones getting all the attention. Silent Observer wants to change that perception and give those with a positive message to share to step up and speak out. Preventing violence is a key aspect of any vibrant community, one where young people enjoy every opportunity to learn, thrive and excel. Our goal is to have underwriters secured by the end of March so we can launch this project mid-April.
Light The Night Against Crime 5K Run/Walk - August 9 - Calvin College - Light the Night Against Crime is a fun night forour community to come together and take back the streets of Grand Rapids. The focus is community, empowerment, and action. We are planning a family friendly expo with children's activities prior to the race. The race will start at 7 p.m. and we are dedicating this event to solving three cold cases:
Janna Kelly - disappeared in December 2007 and was found murdered in March of 2008
Erica Sevigny - killed by a hit and run driver in April of 2010
Lee Priester - shot and killed in July of 2007
Monies raised will go towards a victim memorial when we participate in the Day of Remembrance and Hope on Tuesday, September 25.
Day of Remembrance and Hope - Tuesday, September 25 - Silent Observer will hold a candlelight vigil in remembrance of all victims of crime. We will read out loud the names of victims of crime that would like to be remembered and recognized. At this vigil we will dedicate a memorial to all those who have had to endure being a victim of crime.
40th Anniversary Gala Event - November 13, 2012 - Amway Grand Plaza Hotel - Called the "Comeback Tour", this event will feature those in the community who we have roasted in the past. As of this writing, Michelle VanDyke, Sarah Smolenski, Mike Jandernoa and Peter Secchia have agreed to participate. More information will be forthcoming.