It's Jazz Appreciation Month!
And we have tons of events, so print out every Jazz Bridge show for this month by clicking HERE.
On April 22, the Somers Point Jazz Society will be giving their 2012 Jazz Master Award to WRTI Jazz Host (and Jazz Bridge board member!) Bob Perkins. Festivities start at 4 pm at the Sandi Point Coastal Bistro.
Henrietta Shelton and the Chicken Bone Beach Historical Foundation have cooked up some spring jazz concerts at the Tropicana every Thursday from April 5th to May 10th.
The Painted Bride is having their Black Cat Brew fundraiser on April 13th honoring their Jazz on Vine series that has brought some wonderful folks into town. Check out the festivities!
AND...
Rob Henderson's
Sunday Sessions at the LaRose Jazz Club every Sunday from 6-10 pm.
Bring your ax!
Check out our new calendar, compliments of All About Jazz and all the jazz dates within 50 miles of the city!
Come out to the grand reception at the Kimmel Center on April 3rd from 6-8 p.m. for "Philly Jazz: A View Through the Lens" - all the photographer will be on hand that evening:
Anthony Dean, L. David Hinton, Ben Johnson, Howard Pitkow and videographer Jason Fifield.
I hope to see you there!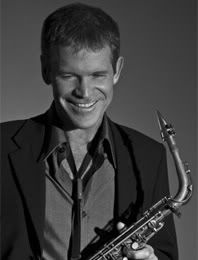 Two free Tickets to the David Sanborn Concert at the Dennis Flyer Theater on April 20th will go to some lucky member of the audience at one of our Neighbor Concerts this month - Will it be you?
Help
Support our Mission
Donate to Jazz Bridge - it's only a click away!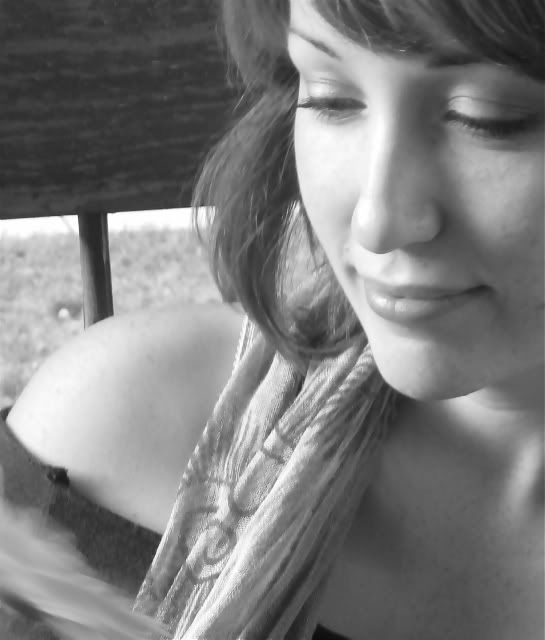 Appearing on Wednesday, April 4th at the Kennett Flash in Kennett Square, PA, will be singer Sharon Sable with the E. Shawn Qaissaunee Quartet. Sable "is drawing crowds

and sending them home happy," says the Somers Point Jazz Society. Already a veteran of the music business, Sable has recorded with Babyface,

Boyz II Men

, Pink and other international pop stars. "Her voice is a gift... phraseology is pitch perfect... and her performance implores us to follow..." gushed

Delaware Today Magazine

.

E. Shawn Qaissaunee

, a Berklee College of Music alumnus, has performed or recorded with

David Bromberg

, Benny Golson, and opened for

McCoy Tyner

and

Al Green

, to name a few. He has been in demand as a multi-instrumentalist and composer for nearly twenty years and played many festivals including the Clifford Brown, Rehoboth Beach, and Cape May fests. He is sought out for his talents on guitar, bass, piano and both the rubab and dutar, instruments from his native Afghanistan. "Qaissaunee's ability to transcend the confines of a single style of music speaks volumes of his skills as an artist... one is immediately struck by the versatility and breadth of talent Qaissaunee possesses."

Appearing at the Cheltenham Center for the Arts in Cheltenham, PA, on Wednesday, April 4th will be bassist Rob Swanson and The Terra Soul Project. Born in Wilmington Delaware in 1967, Swanson has made a name for himself as one of the most versatile working bassists in the Philly metro area working with such diverse artists as Siora, Klingon Klez, Don Eaton Band, Cartoon Christmas Trio, and Hoots and Hellmouth. Tripling on electric and upright bass and vocals, Rob finds himself in up to 20 different musical configurations in any given month, including bebop, groove, world, funk and rock. The latest CD release by Swanson is The Terra Soul Project, a compilation of original works inspired by world music and jazz. On stage, Rob will be joined by drummer Jimmy Coleman, keyboardist Frank Strauss, and Anibal Rojas on sax.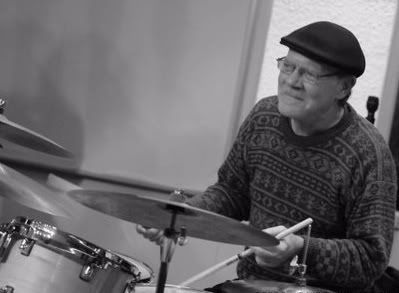 Stepping in for bassist Andy Lalasis, longtime volunteer and board member drummer Jim Miller will be appearing at the Collingswood Community Center in Collingswood, NJ on Thursday, April 5th. This will be the first time Miller has played a Neighborhood Concert and it will be a special edition of the band Miller Time featuring saxophonist Mike Pracher, guitarist Brian Betz, and organist Chris Simonini.
Born in the Midwest, Miller moved to Philadelphia in 1977 and co-founded the "electro-jazz" group REVERIE, a first album - now 30 years old - was recently licensed for Asian release. As a sideman, he has backed Larry Coryell, Johnny Coles, John Blake, Anita O'Day, Mark Murphy, Richie Cole, Randy Brecker, Clark Terry, Joe Ford, Cecil Bridgewater, Uri Caine, James Moody, Dave Liebman, Bootsie Barnes, Reggie Workman, Steve Marcus and many others. Miller has worked and recorded regularly with Suzanne Cloud, Tyrone Brown, Jim Ridl, Tom Lawton, Denis DiBlasio, George Rabbai and MONKadelphia. As a result, he has over three dozen CDs to his credit. Additionally, Jim started the Dreambox Media label in 1986 (now with over one hundred releases and winner of Philadelphia Magazine's Best of Philly® award). For this special concert, Miller and his co-conspirators will perform unique arrangements of Miles Davis and Thelonious Monk classics as well as two lesser-known John Coltrane compositions, along with a few surprises...because Jazz is "the sound of surprise!"
There is parking right across the street from Society Hill Playhouse or folks can take the High Speed Line to 9th/10th and Locust stop and walk two blocks to 8th street to the venue. Free parking in lot at Kennett Flash and on street. Metered parking in Collingswood.Onsite free parking Cheltenham and Media.
As always, Jazz Bridge Neighborhood Concerts start promptly at 7:30-9 p.m. One show. $10/$5 students. No advance sales.

For info: 215-517-8337 or 610-745-3011
Buy Your Tickets Now!
Kim Tucker
is continuing to build our fabulous fundraiser in April. She has booked saxophonist
Jerry Weldon
with Lucas Brown, Justin Sekelewski, and Rob Henderson for our
Jammin' for Jazz Bridge
fundraiser at
Chris' Jazz Cafe
on April 27th and she's also putting together a dynamite jam session that same night that includes some wonderful artists including pianist
Dennis Fortune
, singers
Suzanne Burgess
,
Denise Montana
, and Rhenda Fearrington, drummer
Vince Ecter
, saxophonists
Ben Britton
and Victor North, trombonist
Don Collins
, guitarist
Charles Ellerbe
, and saxophonist
Odean Pope
and more to be announced! Don't miss this close out to National Jazz Appreciation Month and the kick-off to that weekend's
Center City Jazz Festival
and the union reunion
(local 274)
at the
Philadelphia Clef Club
!
Don't miss Jazz Bridge underneath Billy Penn's hat when our organization will be featured in the mayor's reception room on April 11th from 5:30-6:30 pm. for
City Hall Presents!
We'll be featuring saxophonist Umar Raheem, pianist Jim Holton, bassist Mike Boone and drummer Jim Miller and a wonderful film by
Jason Fifield.
FREE!
Optometrist and vice president of Philadelphia Eyeglas Labs Tom Leonard has been a wonderful supporter of Jazz Bridge from the very beginning. He's been examining the eyes and providing glasses for many of our local jazz and blues musicians, pro bono. Recently, Tom had a devastating stroke and right now he and his family is going through tough times. Please send Tom a note at Magee Rehabilitation Hospital, Room 446, 1613 Race Street, Philadelphia, PA 19102. He stepped up for our musicians, now we must step up for him. Tom's in this first video we made about Jazz Bridge - he talks about why he's giving back to the music.