C
h

eck out our new calendar, compliments of All About Jazz. Not only do you get all of our dates, but you also get all of the jazz gigs within 50 miles of Philly! And, you can submit your own gigs from right there on our page!
The Lively Arts Series at Montgomery County Community College will present the legendary NEA Jazz Master Randy Weston and his ensemble African Rhythms on February 4, 2012 at 8PM.
Space is limited. Call: 215-641-6535.
Hey we got two free tickets to give away to the Boney James concert on March 31 at the Scottish Rite Auditorium in Collingswood if you come out to the Jimi Odell concert this week! You may be the lucky one..
Don't forget Ed Dennis' jazz vespers every third Sunday of the month at Philly's "Jazz Church" - the Lutheran Church of the Holy Communion, 2110 Chestnut Street. 5 PM Free!
AND...
Rob Henderson's
Sunday Sessions at the LaRose Jazz Club every Sunday from 6-10 pm.
Bring your ax!
I have a bone to pick with the musicians who have no web site and no cohesive Internet presence. This lack on your part is really a problem for your future career opportunities. Not to worry! Michael Ricci at All About Jazz has a fantastic and FREE way to get your name, your music, and your videos OUT THERE so people like me can SEE how WONDERFUL you are.
If you get stuck on something: email me.
Donate to Jazz Bridge - it's only a click away!
Appearing at the Cheltenham Center for the Arts on Wednesday February 1st will be singer Venissa Santi and her band, featuring pianist John Stenger, bassist Madison Rast, and percussionist Francois Zayas.Venissa's artistry stems from the many influences that have nourished her spirit as a Cuban American. Born in Ithaca, New York, she hails from a long line of Cuban artists, including her grandfather, Jacobo Ros Capablanca, the well-known Cuban composer who instilled in her a life-long passion for music. Santi moved to Philadelphia when she enrolled at the University of the Arts and became actively involved in Philadelphia's Latin community and music scene with AMLA, the Asociación de Músicos Latino Americanos.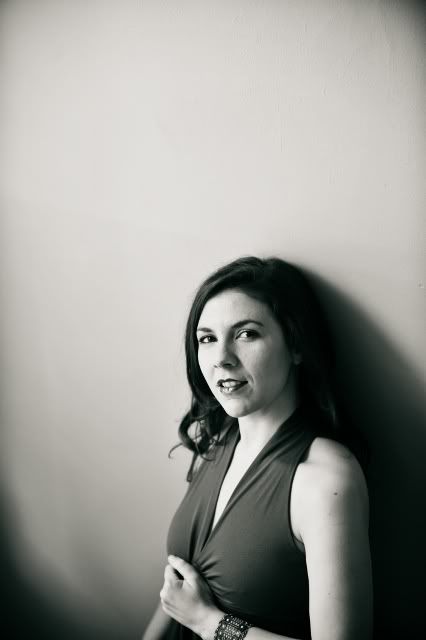 Later, mentored in Cuba by Master Gregorio "El Goyo" Hernandez, Arturo Clave y Guaganco, and Afro-Cuba de Matanzas and Irosso Oba, Santi began composing and in 2008, she won the prestigious Pew Fellowship for Folk and Traditional Arts. A year later, she was signed to Sunnyside Records and released
Bienvenida.
She has been praised by Latin icon Ruben Blades and pianist Danilo Perez who called her treatment of the classic tune, Como Fue, "Audacious!" And Blades said, "I think we are going to be hearing a lot from this young lady." (This concert is partially supported by a grant from the Pennsylvania Council on the Arts) ****
Also appearing on Wednesday, February 1st at the
Kennett Flash
will be the
Alfie Moss and Dexter Koonce Project
. One of Delaware's premier jazz vocalists, Alfie Moss has a smooth style of singing that blends standards with reggae and calypso. Together with her partner, keyboardist Dexter Koonce, Moss and her group have well-earned their recognition by
Delaware Today
as "Best Jazz Band" and readers chose Moss as the "Best Jazz Vocalist" in the tri-state area in
Big Shout Magazine
. This fabulous group has opened for Stevie Wonder, Bonnie Raitt, Grover Washington Jr, and many more artists with their appearances at the
Clifford Brown Festival
, Rehoboth Beach Jazz Festival, Citywide Fest in Birmingham, Alabama, and the
Grand Opera House in Wilmington
. Alfie Moss' discography includes:
Alfie Moss: New Beginnings,
and her earlier work -
Livin' in the City
with the Melton Brothers Band and
Live at Harringtons
. A recent review said, "Alfie's soaring vocals dance above and below the melody with an astonishing range and self-assured grace that is distinctly reminiscent of the legendary jazz vocalists." ****
Appearing at the
Collingswood Community Center
on Thursday February 2nd will be guitarist/singer Jimi Odell and his band featuring organist
Luke O'Reilly
, bassist
Pete Colangelo
, and drummer
Rob Henderson
.
Guitarist Jimi Odell has been playing clubs and festivals in the Philly area so long, most fans don't know that he was born in Richmond, Va. Over the years, Odell has played Zanzibar Blue, The Philadelphia Clef Club, and Ortliebs' JazzHaus as well as being a fixture at the Cape May Jazz Festival. In 1957 Odell worked with the Redd Foxx show at the Cotton Club and has since played with almost every musician from the Philadelphia/New Jersey area from "back in the day" like Dottie Gayle Smith, Bootsie Barnes, Shirley Scott, Tyrone Brown, Larry McKenna, to current powerhouse players such as Terrell Stafford, Joey DeFrancesco, and Duane Eubanks. Most recently, Jimi can be heard scatting on the CD Jazz Praise II, produced by Invisible Touch Music.Odell's television credits include the Bill Cosby Show; Quintessence, hosted by Bob Perkins, and The Guitar Academy, hosted by Bob Miles.
Jimi's CD Jamming at 23rd Street was heralded by critics as one in which "the guitar speaks volumes, and his vocals range from heartbreaking tenderness to danceable scat." - Tempo Magazine
As always, Jazz Bridge Neighborhood Concerts start promptly at 7:30-9 p.m. One show. $10/$5 students. No advance sales. For info: 215-517-8337 or 856-858-8914. Onsite metered parking in Collingswood, free onsite parking in Cheltenham, and free onsite parking and metered street parking in Kennett Square.