Jazz Doings
The Chicken Bone Beach Jazz on the Beach series is still going strong with saxophonist Odean Pope and his band with the Leon Jordan Quartet opening up tomorrow night -8/25th. It's Free! Chill out between Mississippi and Georgia Avenues on the Boardwalk. For info call, 609-441-9064
The Grover Washington Jr. Tribute Legacy Band will be performing at Wiggins Waterfront Park on Tuesday Aug. 30th at 8 pm. Don't miss John Blake, Doc Gibbs, Tyrone Brown, Webb Thomas and more!
The Joyful Gathering Spiritual Center will be featuring noted blues singer Alexis P. Suter (she's been called "the new Queen of the Blues")and her band at the Unitarian Universalist Church, 401 Kings Highway in Cherry Hill, NJ on Saturday, Sept. 17th at 6 pm. Tickets: $30 For info: 856-424-1871
And don't forget Ed Dennis' jazz vespers every third Sunday of the month at Philly's "Jazz Church" - the Lutheran Church of the Holy Communion, 2110 Chestnut Street. 5 PM Free!
Jason Fifield has done it again!
Our official video document
of the Philly Joe Celebration with clips from drummer Craig McIver, Mickey Roker, Bootsie Barnes, Sticks and Tones.


Terrific video - enjoy and share!
Philly Joe Jones Tribute
The Jazz Bridge Neighborhood Concert Season Lineup is Ready And we are EXPANDING!
This season we have two new hosts who have volunteered their time and talents to put together some fabulous concerts for Jazz Bridge.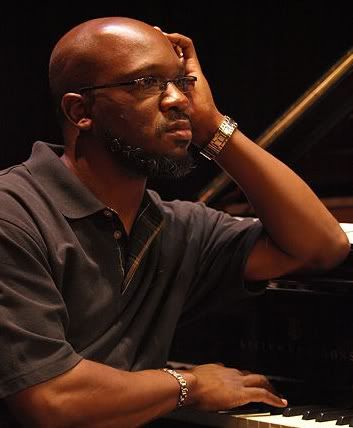 Pianist Orrin Evans will be hosting Jazz at the Playhouse every third Thursday at Society Hill Playhouse in Philadelphia and singer Barbara Montgomery will be hosting Jazz at the Flash at the Kennett Flash in Kennett Square. You can read about all the terrific artists that will be appearing at ALL of our Neighborhood Concerts Series on our Web site. Don't forget that pianist Dave Posmontier will continue to host his series at the Cheltenham Center for the Arts, singer Denise Montana will be hosting a full series at the Unitarian Universalist Church in Media, PA, and I (Suzanne Cloud) will be holding forth at the long-running series at the Collingswood Community Center.
All of our neighborhood concerts start promptly at 7:30 PM and tickets are $10/$5 for students (No Advance sales). Each concert offers free give-aways and refreshments!
AND....our concert golden tickets will be going out soon to all of our GOLD STAR donors from our last fiscal year. These tickets act as a free pass to ALL of our neighborhood concerts (a $320 value this year)! Find out how you can get one of these coveted tickets and enjoy jazz all season long! Call 215-517-8337 or email Wendy.
News You Can Most Definitely Use. . .
Subito grants from the American Composers Forum provide critical funding to composers for creative projects that can help them grow artistically and professionally. Grants range from $500 to $3,000 and can be used for a variety of purposes, including, but not limited to: performer fees; recording fees; concert expenses (ex. performer fees, venue rental); travel expenses associated with the production of new music; and score production (ex. arranging, engraving, copying/printing costs). Grants are awarded to varied artists from the many genres of music represented in the Philadelphia area.
Mid-Atlantic Arts Opportunities! Residencies, artist support, international performing opportunities, and more....check it out.
And don't forget the Guggenhiem Fellowships for Artistic Creation ...
Who Should Be Our Honoree?

Last year Jazz Bridge gave our first annual Jazz Bridge "Making a Difference" award to Trudy Pitts for all of her work supporting Philadelphia jazz with her music and her tireless work for the jazz community. We need YOU to help us find someone who will be honored this year with $250 and an award in December.
Please send us an
email
with the name of the person you feel should receive the award for 2012 and include a paragraph on how you think your nominee has made a difference to our local jazz community.
Your nominee does not have to be a musician!