Jazz Bridge Down the Shore
Bassist Tim Lekan, artistic director at the Somers Point Jazz Society, is exhausted after his long preparations for the fun tomorrow (May 15th) at the Sandi Pointe Coastal Bistro from 4-8 pm.
You have to be there to hear the Ed Vezinho/Jim Ward Big Band, the
Jim Ridl
Trio, the Tony Day Quartet and the
Gina Roche
Group. Wow. There
are
still tickets available
$25 (including a sumptuous buffet) Don't wait. Seating is limited!
Jazz Doings
Coming up on May 22nd, is the start of the Blue Moon Brewery Summer Jazz Series sponsored by the Somers Point Jazz Society. Appearing will be the "Tri-Fi" NYC Piano trio with pianist Matthew Fries, bassist Phil Palombi, and drummer Keith Hall. Terrific Band!
American Musicians' Resource Network, Inc.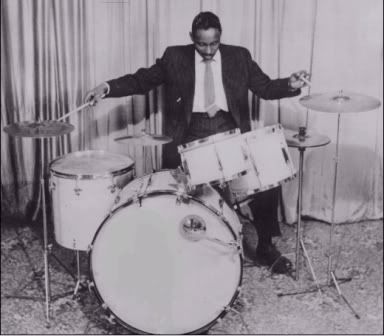 LaRose Jazz Club, 5531 Germantown Ave. in Philadelphia, will be hosting a Legends Ball with the Tony Williams Quartet to honor noted Philly drummer Charlie Rice from 7-11 PM $20 on Saturday June 4th. For info: 215-844-5818
American Musicians' Resource Network
presents its annual Musician Flea Market - a city wide event including vendors from Delaware and Bucks counties.
We all got STUFF we want to sell like instruments, cables, recording gear, gig equipment.
This is an all day event, there will be a jam session and home-cooked food
for sale.
Saturday, June 18, 2011-10am-to-4pm at: Morris Estates Recreation Center, 1610 E. Chelten Ave (2 blocks from Broad St & Chelten Ave.)
To be a vendor or for more information call 215-473-5527 or 267-297-2194
What a Fabulous Season We Had!
Over $16,000 was pumped into the pockets of our local jazz and blues musicians this season.
And we only were able to do that because YOU supported our Neighborhood Concerts in Collingswood, Cheltenham, Media, and Mt. Airy.
So we'd like to thank all the jazz and blues fans and the musicians and vocalists who appeared that made the concerts series a success this season. Give yourselves a round of applause!
Stay tuned for next season - Jazz Bridge will be opening an additional Neighborhood Concerts Series in Kennett Square - Vocalist Barbara Montgomery will be hosting from October through May at the Kennett Square Flash.
Don't Miss the 4th Annual Zannie Do Fest for Jazz Bridge!
Every year drummer and vocalist Scott Shore from the Lava Blue Band wears himself out organizing a tribute in memory to a dear friend - blues singer Zan Gardner, a founding member of Jazz Bridge who was also our first client when she injured her shoulders in a fall. A volunteer watched her dog for three months while she recuperated. Sadly, not long after, Zan died in a car accident.
So every year, Scott pulls together a great night of blues at the Mermaid Inn in Chestnut Hill, Philadelphia.
On Sunday, May 28th from 8 pm - till!
Some of the best blues in Philly will be on hand featuring the Dukes of Destiny, the Sacred Cowboys, and the Flashpoints!
Tickets: $15 No Advance Sales
Enjoy my latest JazzTimes column called the Philly Jazz Journal - about the Sunday Sessions at La Rose. Photos: Anthony Dean and L. David Hinton.
And for your viewing pleasure, a peek at singer Phyllis Chappell and Siora at one of our neighborhood concerts at the Cheltenham Center for the Arts . . .
Siora - Aeiou