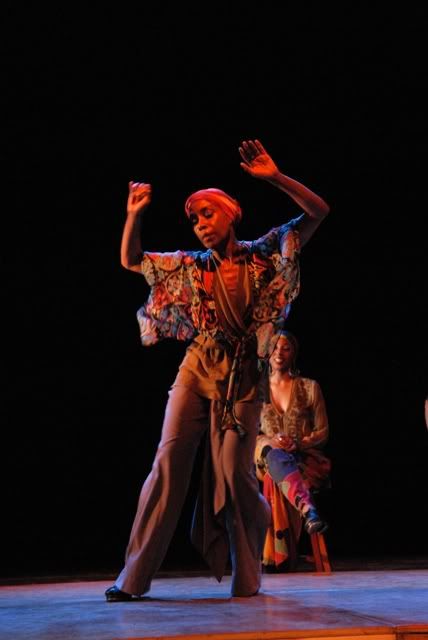 Save the Date!
On Sunday, June 12th, at the Christ Church Neighborhood House at 20 N. American Street in Philadelphia, dancer/choreographer Germaine Ingram, composer/musician Bobby Zankel, and visual artist John Dowell will present the latest version of their ongoing creative collaboration commemorating the nine African Americans enslaved by President George Washington in the President's House, the first American "white house" that stood just steps away from where the Liberty Bell is currently housed. Two shows: 4:30 p.m. and 7:30 p.m. Location: Christ Church Neighborhood House, 20 N. American St., Phila. 19106 (next to Christ Church, 2

nd

Street above Market, Phila. 19106) Tickets $20 are available online.
Jazz Doings
The "Father John" D'Amico trio, featuring Kenny Davis on bass and
Gregory McDonald on drums will perform at the Holy Trinity Episcopal Church 19th and Walnut on Rittenhouse Square in Philadelphia for the
Brown Bag concert series on May 11, 2011 at 12:30 PM for a one hour
performance. Don't miss it!
***
Coming up on May 22nd, is the start of the Blue Moon Brewery Summer Jazz Series sponsored by the Somers Point Jazz Society. Appearing will be the "Tri-Fi" NYC Piano trio with pianist Matthew Fries, bassist Phil Palombi, and drummer Keith Hall. Terrific Band!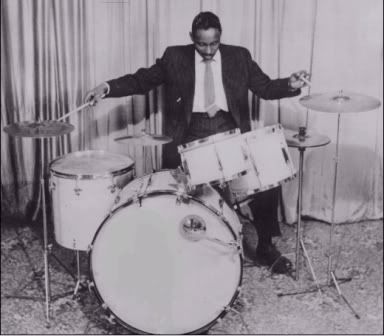 LaRose Jazz Club, 5531 Germantown Ave. in Philadelphia, will be hosting a Legends Ball with the Tony Williams Quartet to honor noted Philly drummer Charlie Rice from 7-11 PM $20 on Saturday June 4th. For info: 215-844-5818
To close out our first season of the Jazz in Mt. Airy Neighborhood Concerts at the Mt. Airy Presbyterian Church, 13 E. Mt. Pleasant Ave in Philadelphia, this Thursday (May 12th) jazz singer Barbara Walker will be performing with her band featuring bassist Sammy Jones, keyboardist Luke Carlos O'Reilly, and Nelson Mayram on drums.
Photo by Ben Johnson
Barbara Walker, with her generous, resounding voice, was always destined for success at center stage. From her musical beginnings as a 16-year-old vocalist singing professionally with her organist father, Bill Walker, this dynamic West Philadelphian has always been an impassioned singer. Her career has been rich and varied, marked by stints in film and theater and with recordings involving local and international artists, such as LL Cool J for Island/Def Jam Records. Barbara made her Hollywood debut singing "Here Comes the Morning" in the hit movie The Score, starring Robert DiNiro. The American Music Theater Festival was her next stop when she had the lead in the stage play tribute to Duke Ellington, Essentially Ellington, for which she received rave reviews. She has toured the country with Grover Washington, Jr., Patty LaBelle, Gladys Knight, Herbie Hancock, Diane Schuur, Uri Caine, Diana Krall, Les McCann, Branford Marsalis, Al Jarreau, Chick Corea, Toots Thielemans, Oscar Brown, Jr., Bobby Durham, Manhattan Transfer, and the late Maynard Ferguson. Don't miss the last neighborhood concert of the season!
As is tradition, there will be a potluck buffet at this concert to celebrate another wonderful season of music and memories.
Audience members are encouraged to bring a dish, but if you can't cook, just bring yourself!
***************************
Remember, all Jazz Bridge shows are one show from 7:30-9PM. Tickets: $10/$5 for students. No advance sales. Door prizes and free CD giveaways. Free Refreshments!
Tickets are on sale, but they are going fast. So buy them
NOW
for the second annual
Jazz Bridge Down the Shore
Benefit for Our Musicians!!
Bassist Tim Lekan, artistic director at the Somers Point Jazz Society, is gonna do it again for Jazz Bridge on May 15th at the Sandi Pointe Coastal Bistro from 4-8 pm and this year he's presenting the Ed Vezinho/Jim Ward Big Band (listen to this clip!), the Jim Ridl Trio, the Tony Day Quartet and
the Gina Roche Group. Wow. Tickets $25 (including a sumptuous buffet) are on sale now.
Don't wait. Seating is limited!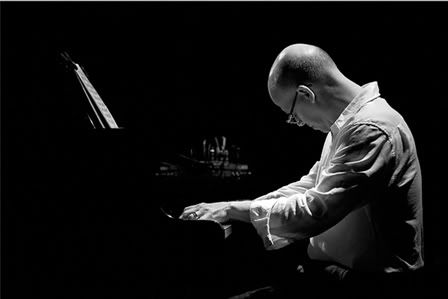 Craig McIver at Mt. Airy
One of the purposes of the Jazz bridge Neighborhood Concerts Series is to provide opportunities for our musicians to present their original music in a supportive atmosphere, and drummer/composer Craig McIver did just that at his Mt. Airy concert. As he starts off this video by Jason Fifield, McIver says, "I just started writing!" And then proceeds to burn it up. Enjoy and share. Oh, and come out to support the music and the musicians...there is some great stuff happening right under your ears!