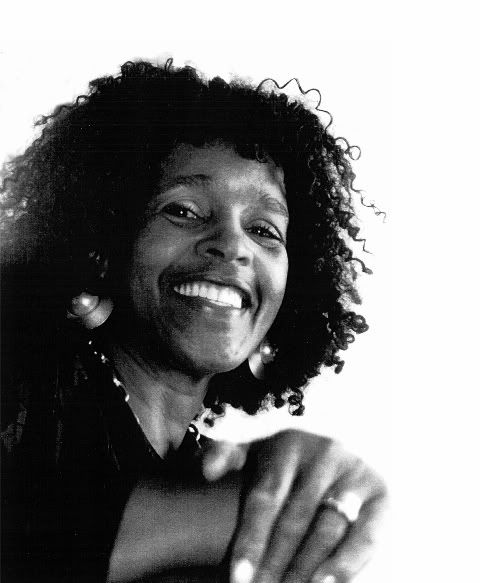 To close out the 2010/2011 Jazz Bridge Neighborhood Concerts Series in Cheltenham, jazz vocalist Miss Justine will be appearing at the Cheltenham Art Center on May 4th with pianist Tom Lawton, guitarist Gerald "Twig" Smith and bassist Lee Smith. *** Miss Justine Keeys recorded two highly regarded CD's in the past decade - Tasty and The Many Moods of Miss Justine - and she has been a must-see and must-hear vocalist on the Philadelphia jazz scene for many years. After her work with her musical mentor for over fifteen years, the late pianist Gerald Price, her curent musical collaboration with accompanist Tom Lawton was acclaimed by Jazz Review, "Tom Lawton's piano expertly follows Keeys as she takes her time in interpreting the song with the familiar sense of lushness and leisure and her own sense of knowing." The Philadelphia Inquirer said, "Miss Justine treats great songs with velvet gloves, dispenses a little love advice, and handles ditties by writers from Jerome Kern to Stevie Wonder in a regal way...fine singing." Cadence Magazine lauded her: "Miss Justine has...elements of Ella Fitzgerald's swing and Sarah Vaughan's melismatic sweep and Billie Holiday's emotional edge...She digs in, coloring each line with just the right vibrato, turning each phrase with the right mix of care and daring...Miss Justine on her own does this legacy proud."
The Cheltenham Neighborhood Concert series is partially supported by a grant from the Pennsylvania Council on the Arts and the Greater Philadelphia Cultural Alliance.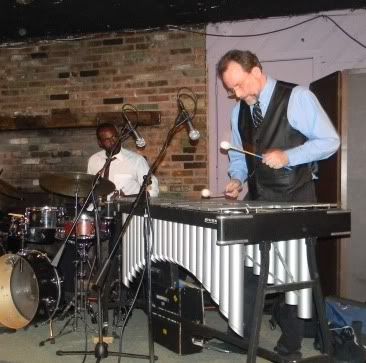 And, to close out the 2010/2011 Neighborhood Concerts Series in Collingswood, vibist and composer Randy Sutin will be appearing at the Collingswood Community Center on May 5th with percussionist Gabriel Globus-Hoenich, guitarist Dan Hanrahan, and bassist Justin Sekelewski. *** Vibes player Randy Sutin was born in Great Falls, Montana, but by age 13 he was playing drums professionally in a small border town on Lake Champlain. After graduating from the Crane School of Music, Sutin quickly relocated to Trenton NJ., and within a year, he was playing in the house rhythm section at IshKabibble's night club in Long Branch, working with Cecil Payne, Big Nick Nicholas, Charles Davis, Benny Powell, Tom Harrell, and Junior Cook. Later, after moving to Philadelphia, Randy Sutin joined the Bill Hollis quartet and soon began working regularly and recording with the Barry Sames Jazz Ensemble. This led to recording work with the late pianist Eddie Green's group and Sutin was featured on Eddie's last CD, "Shades of Green." Sutin's recent work has been with bassist Tyrone Brown's String Ensemble.
As is tradition, there will be a potluck buffet at both concerts to celebrate another wonderful season of music and memories.
Audience members are encouraged to bring a dish, but if you can't cook, just bring yourself!
***************************
Remember, all Jazz Bridge shows are one show from 7:30-9PM. Tickets: $10/$5 for students. No advance sales. Door prizes and free CD giveaways. Free Refreshments!