Making the Right Hire
Background Checks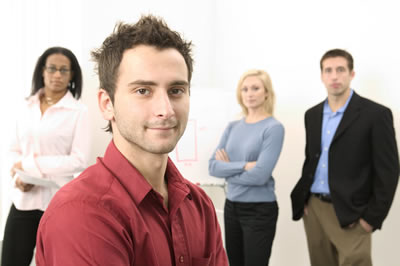 Background Check Policies and Procedures
Increasingly, background checks are one of the pre-hire actions performed by most employers. Obtaining a background check report helps ensure that an employer does not hire a candidate with negative criminal, financial, or commercial record.
Your company should:
Have background check policies and procedures to share with employees and external candidates
Before conducting a background check, require all candidates to complete and sign an authorization form, separate from the application or employee manual
Ensure that all background checks meet federal and state laws
Collect credit information on applicants consistent with the guidelines set forth by the Federal Credit Reporting Act (FCRA)
Upon taking adverse action, supply the applicant or employee with a copy of the report, the "summary of your rights" document, and the contact information for the consumer reporting agency that furnished the report, as well as a statement that the consumer reporting agency did not make the adverse decision and cannot explain why it was made.
Store all information obtained in a strictly confidential manner.
Post-hire Background Checks
When should you perform post hire criminal background and/or credit checks on current employees? According to a Society for Human Resource Management (SHRM) survey report, 42% of the organizations surveyed conducted post-hire background checks when there was a change in the employee's status, such as lateral transfer and from part time to full time.
On an ongoing basis, some organizations perform post hire checks on employees who perform certain jobs requiring high confidentiality, sensitivity, and fiduciary responsibility. Other reasons for post-hire background checks are when an employee is being considered for a promotion and as part of an employee investigation. Some companies conduct them on an annual basis.
Privacy Rights Clearinghouse's Small Business Owner Background Check Guide

is a great resource for learning more about the requirements of conducting employee background checks.
If you need assistance, we can help! Just give us a call to discuss your needs.