TUNE IN TO
THIS WEEK IN TORRANCE
This Week In Torrance 31.12 - Torrance CitiCABLE - August 9-15, 2012
This Week In Torrance 31.12 - Torrance CitiCABLE - August 9-15, 2012
Ben McCain anchors This Week In Torrance. Stories include the arrival of students from Torrance's sister city, Kashiwa, Japan; the passing of columnist John Bogert; Torrance Memorial's Evening Under The Stars event with Kenny G plus much more!
JOIN US!
LA GALAXY TORRANCE NIGHT
SUNDAY, AUGUST 26, 2012 | 4 P.M.
LA Galaxy vs. FC Dallas. General Admission seats are only $20 per ticket in Torrance's own section 124. The first 200 people to buy tickets will get exclusive access to a post game autograph session! Find out more...
WHERE'S JARED?
Enter your chance to win a prize by guessing Where's Jared? Each Monday, by 9 a.m. a new photo will be posted here. All you will need to do is figure out where the picture was taken, and then send an email with your best guess. We will accept responses until Sunday, at 5 p.m. Winner(s) will be notified via email on Monday at noon. For contest rules, click here. Prizes include your choice of either a Centennial T-Shirt, a Women's Visor, or (2) Tote Bags. There's still time to enter this week!
TICKETS AVAILABLE
MOONLIGHT MARSH
SEPTEMBER 29, 2012 | 5 - 10 PM
A Fundraising Celebration on the Preserve in the Moonlight. Dinner, music, auctions, dancing, and laughter.
E-mail questions, comments,
and suggestions to
| | |
| --- | --- |
| VOLUME 2 | ISSUE 28 | AUGUST 9 - AUGUST 15 , 2012 |
Deadline Quickly Approaching!
CENTENNIAL PARADE APPLICATIONS
Entry Applications Due: August 16, 2012
Parade Date: September 16, 2012
The City of Torrance invites you to participate in the Downtown Torrance Centennial Parade! This community event is an exciting way to celebrate the past, present, and future of Torrance, California. Find out more!
ARTIST'S RECEPTION FOR LISA ORRANTIA
FRIDAY, AUGUST 10, 2012 | 6:30 PM - 8:30 PM
MADRONA MARSH NATURE CENTER

View the works of local artists portraying the beauty of the Madrona Marsh. Exhibits on display daily in the Nature Center. Free! For more information please contact the Nature Center at 310-782-3989. Read more...

The Friends of the Torrance Library are proud to sponsor an afternoon with astronaut Captain Dick Richards. Captain Richards will discuss how astronauts are chosen and trained, as well as his experiences in space. He will be available for questions. This event is free and suitable for all ages, but seating is limited and on a first-come, first-seated basis. Read more...
SUNDAY, AUGUST 12, 2012 | 10:00 AM - 3:00 PM
COLUMBIA PARK
The American Cancer Society Bark For Life honors the care giving qualities of canine companions and is a noncompetitive walk event for dogs and their owners to raise funds and awareness in the fight against cancer! Read more...
BEAT THE HEAT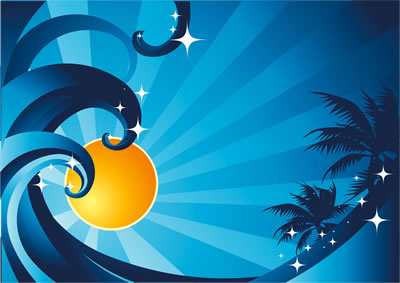 This summer, the City of Torrance is prepared to "beat the heat in 2012" at our two cooling center locations.
Bartlett Center | 1318 Cravens Ave.
Monday - Saturday: 8 am to 4 pm
Sundays: 12:30 - 4 pm
Katy Geissert Main Library| 3301 Torrance Blvd.
Monday -Thursday: 10 am - 9 pm
Fridays: 10 am - 6 pm
Saturdays: 10 am - 5:30 pm
The library cooling center is closed on Sundays.
For more information:
Bartlett Center at
310-320-5918
Katy Geissert Main Library at
310-618-5959
City Manager's Office at
310-618-5880
HAVE YOU SEEN THE HOMETOWN HEROES MILITARY BANNERS ON TORRANCE BLVD?
Torrance eNewsletter is a weekly publication of the City of Torrance. The purpose is to highlight activities and events that are happening within our community. A new eNewsletter will be published each Thursday at 3 p.m. You can sign-up by going to
TorranceCA.Gov eNewsletter
.