BE A PART OF TORRANCE HISTORY!
Deadline to Order: May 1, 2012
The Torrance Centennial Committee is excited to announce an exclusive opportunity to be part of the past, present, and future of the City of Torrance by purchasing a Commemorative Centennial Brick. Centennial Bricks will be incorporated into the beautifully designed Centennial Plaza at El Prado Park.
SAVE THE DATE
53rd ANNUAL
ARMED FORCES DAY PARADE
MAY 18-20,2012
PARADE: SATURDAY, MAY 19th
This year, the City will once again honor the men and women of our nation's military with a three-day celebration that will begin on Friday, May 18, and continue through Sunday, May 20. The Parade highlight is on Saturday, May 19, and this year's honored branch is the United States Air Force. The City of Torrance is proud to help honor and thank the men and women of our nation's Armed Forces! Find out more...
What's happening next week in
the City of Torrance?
E-mail questions, comments,
and suggestions to
| | |
| --- | --- |
| VOLUME 2 | ISSUE 9 | MARCH 29 - APRIL 4, 2012 |
TORRANCE BUSINESS COMMUNITY! DID YOU RSVP?
TORRANCE ADVANTAGE AWARDS
WEDNESDAY, APRIL 4, 2012 | 5-7 P.M.
JAMES R. ARMSTRONG THEATRE | 3330 CIVIC CENTER DRIVE
Join us as we celebrate the Business Stars of Torrance at the 5th Annual Torrance Advantage Awards. Did you forget to RSVP? It's not too late!
SOUTH BAY LAPIDARY & MINERAL SOCIETY
GEM & MINERAL SHOW
"NATURES TREASURES"
SATURDAY, MARCH 31, 2012; 10AM - 5 P.M. &
SUNDAY, APRIL 1, 2012; 10AM - 4 P.M.
KEN MILLER RECREATIONAL CENTER | 3341 TORRANCE BLVD.
The South Bay Lapidary and Mineral Society is celebrating the 63rd annual "Nature's Treasures" show. Our show is for the entire family. Admission is FREE and there is plenty of FREE parking. This show presents exhibits featuring the varied aspects of the rock collecting hobby including a journey through the Petrified Forest.
View the fantastic exhibit of rocks from all over the world that display beautiful colors under ultraviolet lights presented by Fluorescent Mineral Society. This exhibit is one of the most comprehensive and varied collection of fluorescent minerals you will ever see in one place. Find out more...
ONE BOOK, ONE CITY:
SCIENCE FICTION AND FANTASY BOOK GROUP
APRIL 2, 2012 | 6:30 P.M. NORTH TORRANCE LIBRARY
APRIL 3, 2012 | 10:30 A.M. EL RETIRO LIBRARY
APRIL 4, 2012 | 7 P.M. KATY GEISSERT CIVIC CENTER LIBRARY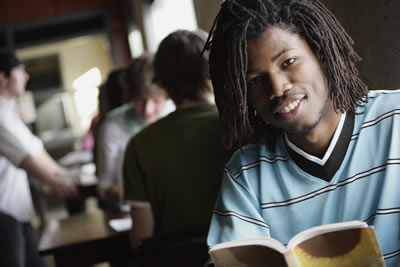 Discover extraordinary new worlds, travel through space and time, journey to other dimensions as the Science Fiction and Fantasy Book Groups discuss A Game of Lies by Rebecca Cantrell, Snow Falling on Cedars by David Guterson, and The Man in the High Castle by Philip K. Dick. Part of the One Book One City Centennial Celebration sponsored by the Torrance Public Library Foundation. All Torrance Public Library book discussion groups are free and no registration is required. Please call the Reference Department at 310-618-5959 for more information.
Click on the date and location to learn more...
APRIL 2, 2012 | 6:30 P.M. NORTH TORRANCE LIBRARY
APRIL 3, 2012 | 10:30 A.M. EL RETIRO LIBRARY
ARTFUL DAYS: FREE NOONTIME LECTURE
NAKANO THEATRE | 3330 CIVIC CENTER DRIVE
TUESDAY, APRIL 3, 2012 |NOON - 1 P.M.
Monet and his Peers... Following Manet. Conti
nuing where we left off with Manet and the Realists in the fall, we will follow the journey to Monet, Pisarro and others at the George Nakano Theatre. Read more . . .
FREE AARP TAX AIDE FOR SENIORS
1215 EL PRADO AVE.
DOWNTOWN TORRANCE
WEEKDAYS | 9 a.m. - 2:30 p.m.
NOW THROUGH FRIDAY, APRIL 13, 2012
The AARP Foundation Tax Aide program is for Senior Citizens, 60years of age and over.
The tax counseling is provided free of charge and no appointment is necessary. Be sure to bring a copy of your 2010 tax return, along with your W-2, 1099's and all forms. For more information, call 310-618-2724 or
visit our website.
Torrance eNewsletter is a weekly publication of the City of Torrance. The purpose is to highlight activities and events that are happening within our community. A new eNewsletter will be published each Thursday at 3 p.m. You can sign-up by going to
www.TorranceCA.Gov/eNewsletter.htm
.