Financing 1:1 Programs

Articles

Wilson
We're Social
Contact Us!
Check us out at ISTE
June 24, 2012
San Diego
Hope to see you there!
1:1 Events,
Trainings, & Conferencing
Presentation at ISTE
San Diego County Schools
San Marcos, CA
Coronado, CA
Federal Way PS, WA
Newark, NJ
ATT - Webinars
Leadership Training
Project RED 2
Project RED II Has Been Launched!!
A series of activities are planned to "bring research to results" across the nation. Get involved!!
Stay tuned and visit:
1:1 Institute Board
Vice President
James Eck
-
Treasurer
Eileen Lento -
Secretary
Camille Jones -
Trustee
Become a Member
of One-to-One
Institute:
The benefits of one-to-one learning are enormous - for those who participate in the program, as well as for those who are helping transform education through their contributions.
Learn more about joining OTO and the benefits by visiting our
website.
Tell us about
your program:
We would love to hear from you and highlight your comments in our next issue. Tell us about exciting products, software, technology tools or instructional strategies that you would like to share with other teachers.
Please email us with your response
Technology for Learning: A Guidebook for Change
Tech & Learning recently produced a new guide for school
districts, administrators,
teachers, and community members interested in implementing
change in education by integrating technologies in all aspects of a student's
learning. Written by Leslie Wilson and Mike Gielniak from the One-to-One Institute, the book is a comprehensive narrative of the steps necessary
for successful planning, designing and implementing one to one teaching and
learning programs.
This FREE online book can be found on the Digital Learning Environments
The mission of One-to-One Institute is to transform education by personalizing learning through universal access to technology.
Funding Educational Technologies Issue
By Leslie Wilson, CEO, One-to-One Institute
A key factor to nailing down a shared vision for education technology solutions is ensuring short- and long-term funding. Many sites implemented technologies without having deliberated decisions and garnered needed financial resources to foster one successful implementation, let alone bringing that one to scale, maintaining and refreshing current and future deployments.
There are many districts that relied on grants, gifts and bond issues to infuse technologies into their systems. While bond funds are great for launches, they become fragile resources for considering future dependencies and long-term systems planning.
Today, more organizations understand the need to evaluate current expenditures and their return on investments. Most districts have many legacy costs with minimal, if any, evidence that those costs translate to desired outcomes, gains, or student achievement. Many legacy costs and practices are inefficient and unproductive considering today's options with a variety of technologies and software programs...not to mention the ability to get into the cloud and other virtual scenarios.
To secure the future of schools' and districts' ability to have ubiquitous technologies throughout the system, leaders need to rely on their internal, available, current budget. Yes - I hear you - there are no additional funds to throw into that pot, especially at the rate one may need to, in order to jumpstart the solutions. But it is true that doing an internal financial audit of where current money is being spent, what can be cost avoided and resource redeployed, will uncover possibilities never before considered.
Sound impossible? Pie in the sky? That's why we are publishing this newsletter.
This issue's authors discuss funding for education technologies from a variety of perspectives and practical experiences. Let us know your comments, questions to keep this important conversation going across our network.
Cheers,
Leslie
Starting, Finishing & Maintaining Organizational Efficiency
By Eric Peterson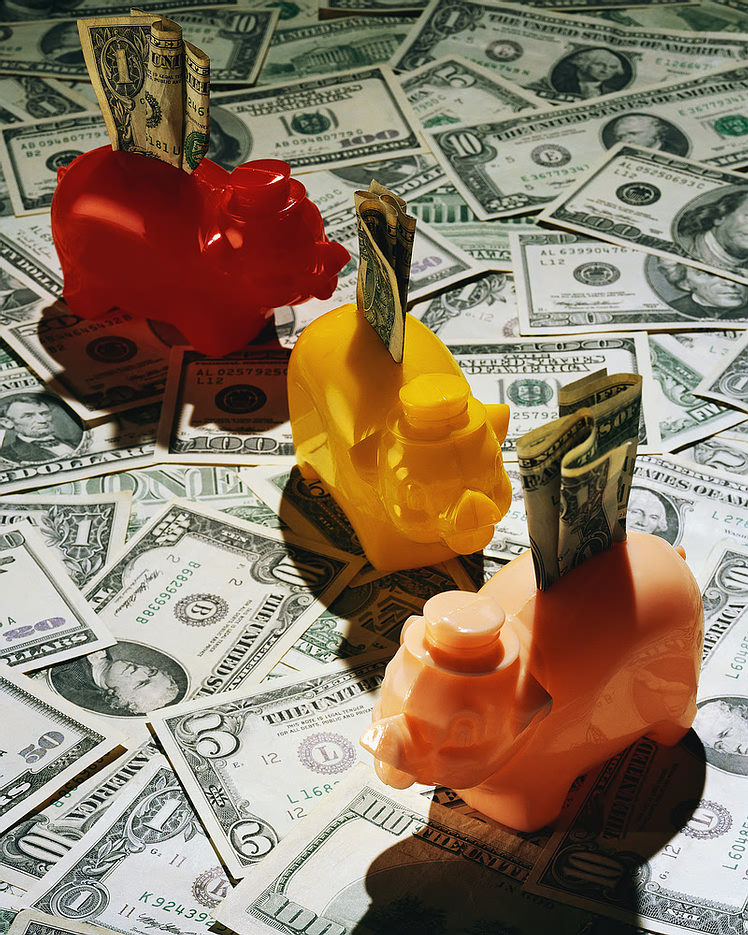 Financing any new K-12 initiative is basically the same drill just a different goal. The financing sources can range from being awarded a new grant, levying increased taxes, issuing both voter-approved and board-approved debt (which, by the way, has to be paid back), improving both instructional and non-instructional operational efficiencies and moderating overall compensation (salary, wages, benefits) either in terms of staff numbers or compensation level per staff.
Of the above options, the easiest is to borrow board-approved debt and pay the loan back with projected future revenue increases or expected expenditure savings. The next easiest, in terms of what districts actually do, is to issue long-term debt and pay the bonds (a.k.a loans) back with a specific voter-approved tax levy.
From my admittedly biased, anecdotal experiences having performed process and organizational consulting for 500+ K-12 districts and 150 other entities over the past 38 years, the most successful option is to optimize operations (i.e., become more efficient).
Optimizing operations is kind of like losing those twenty-five pounds our doctors repeatedly tell us we should make go away. Some of us start and give up; some start, make it to the finish line and then gain all the weight back; and a rare few start, finish, and maintain. This article really is about starting, finishing, and maintaining organizational efficiency.
Starting, finishing, and maintaining or sustaining an initiative is very hard work. It means the staff and the organization must embrace change. It means prioritizing initiatives. It means staff (and yes, administrators are staff too) behaviors must recognize and address process and organizational inefficiencies. Employees must learn new skills and in the long term, the organization must look at itself without blinders, squeeze dollars out of our existing budgets (i.e., do what we do better, at less cost) to provide resources required to fund one or more new initiatives. To become more efficient, our staffs only have to ask themselves to improve, the district doesn't have to ask the local board of education, some grantor agency, the voters and/or a state governing body for borrowing permission or new funds.
So, what is it K-12 organizations can improve?
Making "Anytime Anywhere Learning" a Reality
By William Hamilton
Beyond the traditional 3Rs, 21st Century scholars add critical thinking, communication, collaboration and creativity, the 4Cs, as additional key skills today's students must master to be successful in our global economy. http://www.p21.org
As a former assistant superintendent and superintendent of the Walled Lake Schools, a suburb of Detroit, I led the implementation of a 1:1 laptop program that began during the 1999-2000 school year. In a three year University study of the 1:1 initiative, it was discovered that laptop students were better problem solvers and far more collaborative and engaged than their non-laptop peers. It reinforced the belief that technology could be the medium by which students acquire the aforementioned 21st Century skills. http://wlcsd.org/programs.cfm?subpage=359604
Since our research over a decade ago, knowledge about the successful use of technology in the classroom has grown considerably. http://tinyurl.com/dy8sosg. Thus, the potential for students to become skilled in both the 3Rs and the 4Cs has never been greater. Additionally, as students are immersed in technology in everything they do beyond the school walls, it seems a logical conclusion to eliminate the barriers in schools that make "Anytime Anywhere Learning" a reality for all students.
Sustainable Funding
By Thomas W Greaves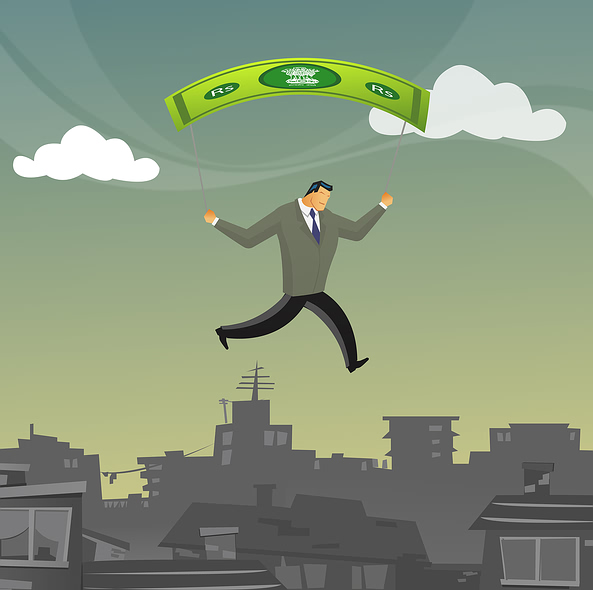 One-to-one initiatives are perhaps the most powerf
ul
change
agents available for schools today. Of all the challenges educators face in the
implementation of a 1:1 initiative, few are as challenging as the funding and funding sustainability.
This subject is worthy of a book, and this article should be treated as the beginning of the beginning.
We frequently are asked the question, "what does it cost to do a 1:1 program?" The answer is that it varies, depending on the type of program, and what is already in place. In 2008, we surveyed[1] 2500 school districts and asked what it cost them for a 1:1 program. The answers varied from under $250/student per year to over $1500/student/year. The average was just over $800/student/year. The range was surprising. What was more surprising was that there was a slight negative correlation between the expenditure per student and the reported academic outcomes. More money did not necessarily lead to better results. But that is a topic for a different report.
As part of Project RED[2], we developed a financial prototype which identified the costs for both the current standard in-classroom technology (3:1 student/computer ratio) and a target 1:1 student computer ratio. The costs were broken down into 15 categories, and the intent was to make them all inclusive. For example, we itemized the cost of hardware maintenance over a projected lifetime of four years, as well as showing the initial purchase price of the hardware. The current cost of a 3:1 solution is $298/student/year. The cost for a 1:1 solution was determined to be $593 per year. The additional cost is then $295 per student per year. These numbers declined downwards by 25% between the 2008 and 2010 surveys. They have likely declined another 15% in the 18 months since the Project RED report was published. We expect they will continue to decline over time.
Frequently overlooked in the financial planning for a 1:1 are cost savings, cost avoidance, and other positive financial benefits. Experience has shown that unless these positive financial benefits are identified, tracked and that processes are put into place to recapture the savings, that they will be ephemeral. There are a large number of potential savings areas, some of which are identified in Chapter 9 of "The Technology Factor.[3]"
Project RED Launches Proven Method for Effective Education through Properly Implemented Technology
WASHINGTON, D.C., April 26, 2012 - Project RED today launched a proven method to effectively integrate technology into
Authors of Project RED
school districts, leading to improved student achievement and significant return on investment. This replicable method for school districts is based on Project RED's national research of technology programs in 1,000 schools.
"The Project RED research is proof that technology can be a practical, cost-effective way to improve student achievement," said One-to-One Institute CEO Leslie Wilson and Project RED team member. "The key, however, is effective implementation, and that's exactly what sets Project RED apart from other studies. After analyzing the research findings, Project RED developed a proven method to productively and efficiently integrate technology into the classroom."
Beginning today, the Project RED method will be available to district leaders and school administrators through a free, professional learning community where experts will share the best practices and tools for effective technology implementation. Members can take advantage of resources and research, as well as participate in educational opportunities including webinars, forums and regional institutes. During these events, members will gain the knowledge to effectively implement technology into their own districts.