High School Open House
November 6

1st Grade Parent Evening
November 15, 7 p.m.

Grandparents Day
November 19
1:30 p.m. EARLY DISMISSAL for Grades

Kindergarten Autumn Festival Welcomes Rea Elementary Students
Last Tuesday, we welcomed 36 children from Rea Elementary to our beautiful Kindergarten Autumn Festival. The children had a great time doing crafts and going through the obstacle course. The festival was gorgeous and delightful as always. A big huge thank you to everyone who spent the morning setting up, hosting the event for our own kindergarten students and then staying to meet new friends from Rea. Their teacher loved the apple peeling activity so much, she was contemplating running over to the Company of Angels on the spot, to grab one of those apple peelers for her classroom the next day. Thank you to our community parent Megan Brown for organizing this great new friendship.
Enlightened Evening Success!
We know many of you are eager to know the financial results of our fundraiser. Drum roll please......we raised $60,850 in profit. So that is $60,850 that will be allocated to our school's operating budget for the current year. It was a tremendous endeavor that could not have happened without the help and support of everyone....from the donations, to the attendees, to the sponsors, and to the hefty team of talented volunteers.
It was a beautiful night that accomplished what was needed for our school's budget. We are very grateful to Arroyo Trabuco Golf Club for their generosity in allowing us to remain under budgeted expenses, even with the weather requiring a tented roof overhead. Thank you all. We are very grateful to be part of this am
azing community.
In appreciation,
Liz Wenger
Erica Ruvalcaba
Christi Olsen
Denise Ogawa
_____________________________________________
Grandparents and Special Friends Day is our opportunity to share with our families and friends our beautiful school. Grades 1 through 12 participate, and as last year, there will be 2 performances with a joined lunchtime in between.
To ensure your family receives the invitation, please click here to send an email with the name of your family member (or friend) and their mailing address. The invitations go out on Monday.
You will receive an emailed invitation with a chance to RSVP on Monday as well. Thank You!
_________
Your child will be coming home with an order form to order a boxed lunch during Grandparents Day (for your child in grades 1-12.) The cost of the lunch is $5. (Ordering the lunch is optional.) Extra order forms are available in the office.
_____________________________________
Don't Forget to Order
Your Pictures!
Make-Up and Re-Takes are now available for viewing
To view the photos and and make a purchase click here.
Deadline for ordering photo packages is November 19!
_______________________________________________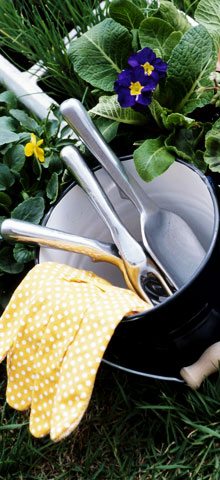 Beautification Day
November 17 at Drop-Off
Get out your gloves and clippers! We are sprucing up our campus for Grandparents & Special Friends Day. On Wednesday, November 17 at 8:30 drop-off, we will get to work weeding, trimming and working on a few special projects. We are prioritizing the list of projects we can reasonably accomplish. Please save the date for now and be on the look-out for more information as to how you can help. We're definitely going to need you.
___________________________________________
Check out the most recent Company of Angels News...HERE
December 3 - Wanda Lobito & Carrole Watts Jewelry Show 10:00-4:00

December 11 - Winter Festival, open 2:00-4:30

December 19 - Last day to shop, open 11:30-3:30


---------------------------------------------------------------------------
Scrip is available Monday through Friday
from 8 AM to 3 PM.
All updated Scrip information can be found here.
__________________________
__________________________
Sunflour Bakery
Click on this order form to order your yummy holiday pies, bread, cakes or cookie dough. You will be helping Grade 7 raise funds as well...a win-win.
__________________________
Canned Food Drive
The third grade is once again collecting canned food! You will find collection boxes in each of the classrooms and one in the office. Please bring in your canned goods before our Thanksgiving Break.
Craft Group
Please join us for a cup of tea and a craft each Wednesday from 8:30-11:00 a.m., outside The Company of Angels, our school store.
Here is the schedule:

Nov. 10, 17 and Dec. 1 Crafts for The Elves Room
Dec. 8 - 3-D Paper Stars with Andrea Knoepfle
Dec. 15 - Silk Painting

We will post an updated list outside The Company of Angels with more details.There may be a small fee for supplies. Please join us!

Call Rachel Skelly for more information: 949. 496. 2615

_______________________________________________
Elves Workshop
Please come into the office for a handwork kit to create beautiful items for the children to purchase at our Winter Festival. There will be little kits for all skill levels!
If you have items from last year, please bring them into the office. Thank you!