Halloween Costume Day
October 29

Make-Up Picture Day
November 1

Book Signing

November 5

High School Open House
November 6

1st Grade Parent Evening
November 15, 7 p.m.

Grandparents Day
November 19
1:30 p.m. EARLY DISMISSAL for Grades
Enlightened & Amazing!
We had a wonderful event thanks to the overwhelming support of our community. We are so grateful to all of you. Thank you to everyone who came, we certainly hope you walked away with good memories. Thank you for the beautiful and thoughtful donations. Thank you for inviting your friends, family and colleagues. Thank you to all our sponsors for the more-than-generous support. And, a special thank you to the many of you who shared your time and energy to make it great. You know who you are, but please accept this thank you as an embrace from the community for all your effort. It would not have happened without your time and expertise.
Thank you to the Enlightened Evening Volunteers:
Lisa Agle* Johanna Baird* Jennifer Bloch*Jordan Briand* Prillie Chang* Gina Clarke* Brooke DesPrez* Trae Diede* Chele Eades* Mango Fetzer* Carrie Frisby* Gina Garrison* Amy Gileadi* Yoni Gileadi* Andra Graham* Justin Grear* Christie Hall* Alyssa Hamilton* Angela Hart* Bob Hutchins* Teisha Hutchins* Lori Hayden* Sofi Hellmer* Rachel Hulan* Gina Illes* Cherie Rolapp-Khan* Stacey Lazzara* Anthony Lazzara* Heekyong Lee* Matthew Lee* Dee Klocke* Joseph Madrid* James Marca* Maria Matamoros* Marissa Miyasaki* TC Procter* Rocky Robbins
* Stacey Robbins* Fernando Ruvalcaba* Susan Scace* Kim Sava* Elizabeth Shier-Burnett* Ron Striewig* Chi-Lin Sun* Nicholas Systau* Diana Thompson* Brooke Tomblin* Abril Turner* Anthony Utai* Nekoa Utai* Lorri Whitney* Wende Zomnir
In gratitude,
Your Enlightened Evening Chairs,
Christi Olson
Erica Ruvalcaba
Liz Wenger
Denise Ogawa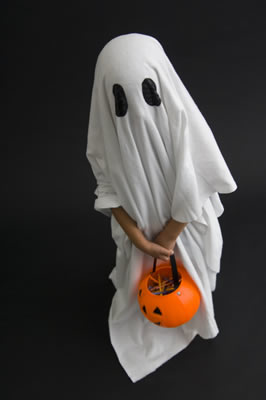 HALLOWEEN
FRIDAY October 29, we welcome the children in grades 1 to 12 to dress up in creative costumes. Please refrain from costumes that have toys or simulated weapons, scary masks, or gory make-up. Costumes should not interfere with regular schoolwork and activities. These are the general rules; you may receive more specific instructions from your child's teacher.


School Photos Are Ready!

To view the photos and and make a purchase click here.
All galleries are password protected. Check your email for the password.
After you browse and order photos, they will be delivered by mail directly to you.
If you would like your child's photo to be re-taken, you must complete the Make-Up Day Form. (a hard copy of this form is available in the office).
The Make-Up Day Form must be delivered to the front office no later than 4 PM on Friday, October 29.
If you would like to contact George directly, you may email him at
george@jargonhunter.com
.
_______________________________________________
Grandparents Day
Grandparents Day is an opportunity to share with our families and friends our beautiful school. Grades 1 through 12 participate and as last year, there will be 2 performances with a joined lunchtime in between. To ensure your family receives the invitation, please click here to send an email with the name of your family member (or friend) and their address.
____________________________________
.
LOST AND FOUND
The bins are overflowing. Check for lost items on the tables in front of the school. Friday they are all going to a charitable cause!
Thanks.
Annual Holiday Greens Fundraiser
Please consider supporting this year's eighth grade, now taking orders for the annual Holiday Greens Fundraiser. Orders for these beautiful, fragrant evergreens delivered direct from the Pacific Northwest are due FRIDAY, OCTOBER 29!
This year, we are also offering Direct Delivery options for convenient gift giving! Greens will be delivered to school between November 29 and December 6; greens for Direct Delivery will be delivered between November 29 and December 10.
ORDER FORM (hard copies in the office)
Checks may be made payable to WSOC Class of 2011. Questions? Contact Eden Boric: eboric@waldorfschool.com or 949-574-7754.
With much gratitude for your generous support,
The Eighth Grade
___________________________________________
Company of Angels


November 5 - Book Signing 12:30-3:30
Jamie Wood (

The Faeries' Guide to Green Magick and The Wicca Cookbook)

Jutta Gamboa (

Active in Orange County)
December 3 - Wanda Lobito & Carrole Watts Jewelry Show 10:00-4:00

December 11 - Winter Festival, open 2:00-4:30

December 19 - Last day to shop, open 11:30-3:30


---------------------------------------------------------------------------
Twice Upon a Time
We have gently used clothing, toys and books donated for sale on Tuesdays, Wednesdays, and Thursdays. We are open from 8 a.m. to 4 p.m and located by the Company of Angels. All proceeds go towards beautifying the store and garden. If you have donations, bring them in to Rachel Skelly in the school store. Thank you!
Scrip is available Monday through Friday
from 8 AM to 3 PM.
All updated Scrip information can be found here.
Craft Group
Please join us for a cup of tea and a craft each Wednesday from 8:30-11:00 a.m., outside The Company of Angels, our school store.
Here is the schedule:


Nov. 3 - Needle Felted Flowers and Gnomes
Nov. 10, 17 and Dec. 1 Crafts for The Elves Room
Dec. 8 - 3-D Paper Stars with Andrea Knoepfle
Dec. 15 - Silk Painting

We will post an updated list outside The Company of Angels with more details.There may be a small fee for supplies. Please join us!

Call Rachel Skelly for more information: 949. 496. 2615

_______________________________________________
Yearbook Staff Looking for Support!
Work on our treasured yearbook has already begun but we are in need of a photographer for the upper grades.
Currently the yearbook staff represents early childhood, early grades and high school but there is no one representing grades 4 - 8. Please contact Gina Illes in the
Office if you can help with this very rewarding project.
We also need a 27" monitor so we can work more efficiently with the pictures. If you have one to donate to the school please bring it in to the front office.