Learn more about Intelliwave and the benefits of custom lens prescribing in your practice by visiting
us at an
UPCOMING MEETING:
January 27-30, 2011
Booth 100 & 102
Kansas City, MO
Booth 322
March 3-5, 2011
Atlanta, GA
Booth 929
March 11-12, 2011
Booth 201
March 18-20, 2011
New York, NY
Booth MS1214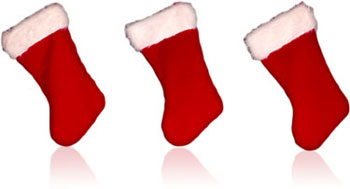 Holiday Hours
~Closed~
Friday, December 24th
~Closed~
Friday, December 31st
'Tis the Season

...to review in-office lens handling procedures.

Now that furnaces are on in the colder parts of the country, and the on-set of cold & flu season is upon us, people are reaching for creams, lotions, sanitizers and hand soaps more frequently. At this time of year, a common cause of non-wetting lens issues are often linked to the increased use of non-contact lens friendly moisturizing or sanitizing agents.
Be sure to remind your office personnel responsible for handling contact lenses to avoid hand care products that contain moisturizers and emollients while in the office as the oily residue from their hands can adhere to the lens surface, resulting in lens wetting problems. It may also be a good time to review your lens check-in procedures and insure that all newly manufactured GP lenses are soaked in conditioning solution for a minimum of 4 hours before they are verified or handled in the office. This will allow the lens to hydrate completely and help prevent hand oils and debris from attaching to the surface of the lens during the verification and dispensing process.
We've gone

Social!

"Like" our Facebook Page to stay updated on the latest news from Art Optical. We will be sharing articles, event photos, fitting tips and more. Join in on the conversation happening now!



"Like us" today and receive a Holiday Gift - a coupon code good for $50 off your next pair of Signature Custom Contact Lenses from Art Optical!

Greetings!
At this time of year, we often find ourselves looking both forward and back. Setting resolutions and anticipating all the New Year will bring, and reflecting on the progress made in the year we are completing. Thanks to our dedicated staff, loyal customers and trusted suppliers, no matter which way we look, all views are brilliant! We've had a busy and productive 2010, and as Art Optical enters their 80th year of serving the ophthalmic industry, we are eager to introduce even more innovative and life-changing products to you and your patients. Our sincerest appreciation, and very best wishes for a peaceful holiday season and prosperous year ahead, are extended to each of you!
-Thomas E. & Jill M. Anastor
All SiHy lens materials are not created equal

Definitive™ Silicone Hydrogel lens material from Contamac is the very first latheable silicone hydrogel material with a high water content (74%) available in the U.S., and as such, lenses made in this material have special considerations. We encourage you to explore the groundbreaking technology that allows even your most challenged patients to benefit from a comfortable, visually superior contact lens, while considering the unique nature of the product. Here are three of the key differences you should be aware of when selecting Intelliwave lenses made in Definitive material:


Low Modulus/High Water - less plastic and more water means Intelliwave lenses made in Definitive material are not as stiff as molded silicone hydrogel lenses. They easily and quickly assume the corneal shape providing exceptional stability and on-eye comfort.

Daily-Wear Approval - with a Dk of 60, Definitive offers a healthier level of O2 transmission than previoulsy available in custom designs; however, the lens is NOT indicated for overnight, extended, or continuous wear.Lens Cleaning - while hydrogen peroxide based systems are commonly recommended for use with silicone hydrogel lenses, b

ecause of the unique material composition of Definitive, to ensure maximum performance and maintain lens life, hydrogen peroxide based care systems should be avoided. FDA approval was obtained with Opti-Free Replenish by Alcon, and it remains the recommended solution

for use with Intelliwave lenses in Definitive material.




Since Intelliwave lenses in Definitive material are offered in a full-range of designs, including an award-winning MULTI-FOCAL TORIC with a history of proven performance and a risk-free fitting guarantee, now is a great time to reconsider the hundreds of patients previously unable to benefit from healthy contact lens wear as candidates for this exciting new option.

Custom Intelliwave SiHy Aspheric Front Toric

restores function for young IC patient

A case history review by Drs. Kelly Indovina and Erin Witte

Patient: CR 22 year old Caucasian female

History: Patient presented to Dr. Sally Bodenhamer with aphakia secondary to bilateral lens dislocation due to a congenital zonular anomaly. It has been determined the patient would not be a good candidate for implants. All other medical history is unremarkable including any systemic collagen disorder. Patient presented to clinic complaining of loss of function at her job and was experiencing recurrent erosions with 4+ contact lens papillary conjunctivitis (CLPC). She was wearing a piggy back system in both eyes and neither gas permeable lens exhibited movement. Large bubbles were noted under GP lens OU. Best visual acuity with glasses was less than 20/400 OU.

Spectacle Rx: +15.75-2.75 x 170 OD +16.50-2.50 x 175 OS

Keratometry Readings: 42.75/47.25 OD 43.00/47.75 OS

Lens Prescribed: Intelliwave Aspheric Front Toric in Definitive (efrofilicon-A) silicone hydrogel material by Contamac

Parameters: 8.20 15.00 +23.00-4.00 x 170 provides 20/30; 8.40 15.00+26.50-4.00 x 177 provides 20/50. With over-refraction, patient achieved 20/40, so a final adjustment was made to the power and the lens was reordered.
Teach patients proper soft lens care & handling

Unlike GP lenses which are quite durable and typically only break if they are pressed on too hard, soft contact lenses are more likely to tear during handling. While soft lens tearing is a common patient concern, lens damage can be minimized with just a little extra effort aimed at increasing patient awareness of proper handling techniques. As a contact lens specialist who handles all types of contact lenses throughout the course of a day, your in-office lens handling processes are likely second nature to you. However, be careful not to assume that your patients understand lens mechanics and care/handling specifics as well as you. A brief review of "best practices" presented to each patient can prevent most any lens from tearing, improving patient satisfaction and minimizing replacement lens costs.

Some lenses will tear easier than others and key factors include lens material and thickness. In general, the higher the water content of a lens, the easier it may rip or tear. And the thinner the lens, also the easier it may tear. So a thin and high water content lens is going to tear easier than a low water standard thickness conventional lens. Another factor is dryness. A dry lens splits easily, so make sure patients understand the importance of keeping their lenses fully hydrated. A lens that is out in the air will tend to dry very quickly, so remind patients to have their solution bottle handy and encourage them to use plenty of fresh solution and rinse each lens thoroughly upon insertion.

To avoid "pinching" lenses out of the case, instruct patients to pour soaking lenses out of their storage container into the open palm of their opposite hand. Patients with long nails are especially prone to tearing lenses. Remind them never to use their nails to pick-up or handle lenses, which can have the same damaging effect as a pair of sharpened metal tweezers.

If a lens folds into itself (so it's shaped more like a taco than a bowl), tell patients NOT to peel it open. Instead, instruct them to put the lens in the palm of their hand and squirt it with a lot of fresh solution. The lens will typically roll open gently on its own.

Many patients tear a lens during the removal stage, which is often caused by a dry lens. Tell patients that lenses dry out on-eye, and teach them to use a rewetting drop before removing their lenses. If the eye and lens are well hydrated, they are less likely to tear the lens during removal.

And finally - a main culprit of damaged lenses is the lens case. When preparing to store their lenses, remind patients to insure that each lens is completely submerged in plenty of fresh solution and free floating in the center of the lens well before capping the case. If the lens is anywhere near the threads of the case when the lids are closed, edge damage will most likely occur.

Aside from feeling awful, wearing torn lenses can cause damage, so make sure patients understand the importance of careful lens handling and inspection before insertion. Insure patients always have a spare pair in the inevitable circumstance that handling damage does occur. While tearing a soft contact lens isn't usually a tremendous problem, it can get costly for the patient if lenses are frequently torn during handling. By sharing these pointers, you are bound to help your patients save at least a few lenses in the coming years.

Additional care and handling resources for staff training and patient education can be found on the office resources page at www.artoptical.com.
Don't miss the specialty lens meeting of the year!

Global Specialty Lens Symposium, January 27-30, 2011, Paris Hotel & Casino in Las Vegas



Plan now to attend the Global Specialty Lens Symposium in January 2011. With an expert international faculty and a CE-accredited agenda, the 2011 GSLS will include insightful presentations by experts in the field, hands-on demonstrations of cutting-edge products as well as scientific papers and posters. As a Gold Sponsor of the event, look for Art Optical presentations at Friday's Breakfast Seminar, and at breakout sessions on Friday & Saturday. And, be sure to stop by our exhibit where we will reveal very BIG NEWS!
Considering GP material wetting characteristics

By Bethany Peebles, ABOC, NCLE-AC

When wettability is a key factor in material selection for a custom GP lens, practitioners often consider the wetting angle of the material to be the most important factor; however, you may be surprised to learn that wetting angle does not play as vital a role as you may think when it comes to wettability of finished GP lenses.

Wetting angle by definition is the potential for a liquid (tear film) to spread evenly over the surface; however, this number is determined outside of the ocular environment. Once the lens has been placed on the eye it is enveloped in the patient's tear chemistry and the wetting angle becomes secondary to the materials interaction with the components of the tear film. Because of this, we are hesitant to include wetting angles as a primary consideration for the materials we recommend. A prime example of how the wetting angle does not have a pertinent affect on in eye wetting would be PMMA material with a wetting angle of 54 degrees. It is no longer used due to the lack of permeability but its in eye wetting ability was extraordinary.

When considering material wettability, we place more emphasis for wetting performance on Dk rather than on the wetting angle. Higher Dk materials require increased amounts of silicone and fluorine which have a tendency to impact wettability for patients with compromised tear volume or chemistry. An additional variable to consider with lens wettability is the age of the patient. Younger patients with normal tear quantity and quality tend to do very well in higher Dk materials and we encourage their use to allow more oxygen to the cornea whenever possible. As patients age, the quantity and quality of the tear film may become compromised, and mid-Dk materials provide less surface compromise and are often more successful for these patients.

Our consultation department relies on the performance results based upon the numerous lenses manufactured by Art Optical on a daily basis. We are always available and willing to recommend materials based on the specified needs of you patients.
Last chance to $AVE BIG on SoClear Trial Sets

A quick Google search of the term "scleral contact lens" yields a long-list of recent, credible sources of information, and clearly indicates the growing interest in the category. For those who have been considering getting started in this emerging, profitable market, now is the time to take action!




Art Optical will continue to offer the SoClear fitting sets at the drastically reduced price of $100 each (50% savings) through year-end 2010. For more information on the broad range of options the SoClear lens family affords your practice, visit the SoClear section of our website, then call to purchase your discounted set(s) by 12/31/10!

Current SoClear fitters will be interested in our recently published SoClear Insertion and Removal Recommendations - download it today!