Greetings!
Over the past several months, we have made great strides towards our vision of serving more people with challenged lives. This couldn't have happened without the support of each and every one of you.
Today, we are pleased to announce that our first program beyond Oahu will be opening soon. Lanakila Kitchen - Kauai will provide work training for people with disabilities and "Good to Go" food and meal services. The Kauai team will be led by local Kauaians, Ed Okomoto, Carol Horner and Chef Frank Guillermo. Stay tuned for the grand opening in Lawai. Additional new services will be announced soon.
We were also honored to have Chef Alan Wong join us again as honorary chair of our third annual signature fundraiser, "The Good Table," with support from board co-chairs Simplicio Paragas and Todd Yamanaka. As the need continues to grow, we are extremely grateful to Chef Alan Wong, Hawaii's restaurant community and our annual sponsors for joining Lanakila Meals on Wheels at the forefront to help end senior hunger in Hawaii. Please visit thegoodtable.org to reserve a table and learn more.
Mahalo for making bold strides with us.
Marian Tsuji
President & CEO
Lanakila Pacific
Good news for The Good Table, tables available until September 23

Upscale dining? Modern Fusion? Contemporary? Whatever your tastebuds crave we have a table for you on Thursday, October 6! But, the tables are going fast so be sure to reserve yours soon at
thegoodtable.org
. And remember, all proceeds go directly to feeding our Kupuna! Mahalo to InsideOut Magazine, Hawai'i News Now, KHON, KITV, Oceanic, The Star Advertiser, KSSK, Krater 96, Hawai'i Public Radio and and Pang Communications for helping to raise awareness.
[read more]
Give Aloha at Foodland, Sac n Save and Foodland Farms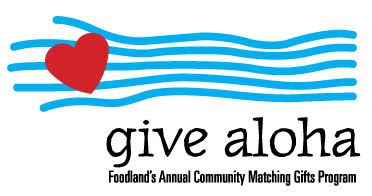 Lanakila Meals on Wheels is participating in Give Aloha, Foodland's Annual Community Matching Gifts program. Throughout this month, customers are invited to make donations up to a cumulative total of $249 per person, per nonprofit organization at checkout. Foodland and the Western Union Foundation will match each donation up to a total of at least $250,000 for all organizations combined. To donate, present your Maika'i Card and inform the cashier that you would like to make a donation to Lanakila Meals on Wheels. Our five digit registration code is 77091. Donations are tax deductible to the full extent allowable by law.
A very special Mahalo to all of our grant providers
The Gwenfread Elaine Allen Fund of the Hawaii Community Foundation
for funding a bottle filling system to support Lanakila Kitchen's Food Manufacturing expansion
The Harry and Jeanette Weinberg Foundation for their continued support of our Lanakila Workforce Resources and Lanakila Meals on Wheels programs
The Hawaii Community Foundation for their continued support of Lanakila Meals on Wheels through their Persons In Need (PIN) Program for Elderly Services
The Omidyar 'Ohana Fund of the Hawai'i Community Foundation for funding a food composting system and worm bins for Lanakila Kitchen and Lanakila TLC's Victory Gardens
The Sophie Russell Testamentary Trust for funding pad printing equipment to expand services to include custom printed promotional items such as reusable mugs, as well as custom apparel.
The Walmart Foundation-MOWAA Building the Future Vision Grant to help Lanakila Meals on Wheels and Lanakila Kitchen expand meal services through Lanakila Farms.
These generous grants from local foundations help us ensure continued services, provide additional training opportunities for challenged adults and meet the growing needs of our kupuna each day. Stay tuned for more information as we launch these new services!
Act 220 Signed, "R word" replaced by "intellectual disabilities"
On July 11, Hawaii took a step toward equality when Gov. Neil Abercrombie signed Act 220 into law. This law removes negative language from all official documentation regarding those living with disabilities. Lanakila TLC's staff and participants helped advocate for this and were honored to be invited to the signing.
[read more]
Waipahu High School delivers rice
to Lanakila Meals on Wheels

A vast amount of resources are needed for Lanakila Meals on Wheels to deliver meals to our kupuna. That's why we are so grateful when organizations take the time to collect and donate one of our most necessary food items: rice. [read more]
National MOWAA president's visit drives additional volunteerism

Enid Borden was here to speak on senior hunger issues, volunteerism trends and to tour our facilities. "Out of the 5,000 plus Meals on Wheels programs across the country, Lanakila Meals on Wheels is one of the best," Borden said. [read more]
Fun times at TEAM Lanakila conference & company picnic

Lanakila Pacific's TEAM conference was a success with almost all staff in attendance sharing our core values. [read more]. Also, Lanakila Pacific's annual picnic went off without a hitch in June at Kapiolani Park. A special Mahalo to those who made the events such a great success. [read more]
Ride with Larry raises funds and awareness for Parkinson's Disease

At Lanakila Pacific we fight daily for the inclusion of people living with disAbilities. That's why, when we hear about others battling to raise awareness for their particular disability we are honored to learn more about, and share, their stories. [read more]
The Lanakila Pacific ohana was saddened by the loss of Bruce Chong, our team's lead silk screener. We will miss his infectious smile and rascal ways and extend our heartfelt condolences to the Chong family.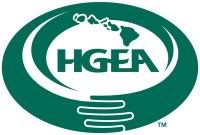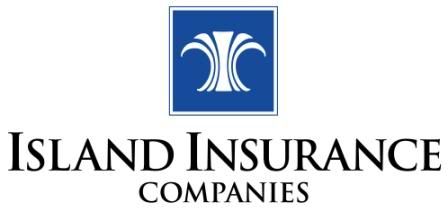 Graduation Ceremony

Wed., October 19
5:30pm Tours
6:30pm Ceremony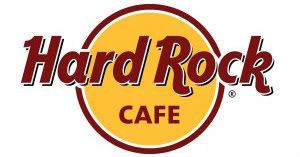 Companies that Do Good: Hard Rock Cafe
Lanakila Pacific teams with local businesses to provide job opportunities for trainees and build awareness about the benefits of hiring people with disabilities. Through Lanakila Workforce Resources, adults with disabilities receive on-the-job training in food service, cashiering, custodial service, grounds maintenance, shelf stocking, silk screening and embroidery. In the past year, Hard Rock Cafe has taken the lead in hiring four program graduates as an outstanding employer of people all abilities. Their staff even went above and beyond to learn sign language on YouTube. In addition, the team at Hard Rock adopted a Lanakila Meals on Wheels delivery route and they are participating in The Good Table. A Big Mahalo goes out to Hard Rock Café for their extraordinary commitment to building independence for challenged lives. See the recent highlight in Pacific Business News.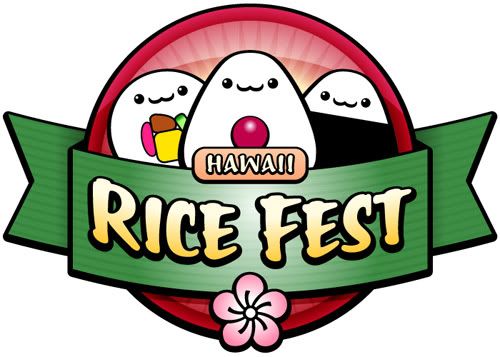 Mahalo to everyone who came out to the Rice Fest
The Second Annual Hawaii Rice Festival this weekend was filled with cook offs, contests, demonstrations, lots of yummy rice dishes and aloha for Lanakila Meals on Wheels. Our DO GOOD Volunteer Team, Randi & Tiffany were there collecting donations of brown rice, sharing fun facts and ways to volunteer. We collected enough donations to provide more than 500 servings of brown rice for seniors! Plus, part of the event proceeds will go to Lanakila Meals on Wheels.
Special mahalo to
Hawaii Pacific Entertainment
and
World Wide Ed
for partnering with with us again on this event to raise support and awareness.
[read more]
We are a non-profit organization on a mission to build independence for people living challenged lives here in Hawai'i. Our family of programs and services provide opportunities for adults with cognitive, physical, social and age-related challenges to reach their goals and potential, while promoting community inclusion.
For more information, feedback and suggestions for this eNewsletter please contact:
A. Dominic Efferson (Editor)
Communications Coordinator
Lanakila Pacific
808-356-8539