Welcome to the FoodTrients newsletter!
Health is important at any age. And what supports a healthy body more -- inside and out -- than the foods you eat?
This month Grace O's new cookbook, FOODTRIENTS: Age-Defying Recipes for a Sustainable Life, and several of her delicious recipes were featured on the Today Show's Bites website. Don't forget to order your copy now!
Check out the latest news, recipes and insights on the 26 powerful nutrients that we call FOODTRIENTS that promote health, wellness and longevity. Also in the newsletter are stories from medical, nutrition and anti-aging experts dedicated to helping you live well and defy aging.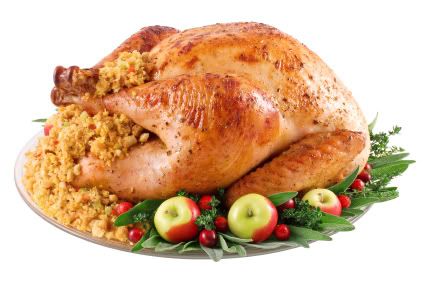 What Makes Turkey Terrific?
By Grace O
Turkey gets a great deal of attention around the holidays as standard fare in many homes and restaurants. What better time to talk about all the health benefits of eating this nutrient-rich food! I've long advocated that we can get wonderful nutrients from our food if we focus on fresh ingredients. Fresh turkey meat tastes great when roasted and it provides our bodies with much-needed lysine, selenium, and vitamin B12. READ MORE.
Are Cranberries A Cure All?
By Grace O
Since researchers linked cranberries to healing urinary tract infections in the early 1990s, the bright red bog berry has claimed a variety of remarkable healing properties, especially for women. Because cranberries don't grow in the subtropical climate of southeast Asia, I didn't discover them until I moved to the United States. READ MORE.
EASY RECIPES
Mango Tapioca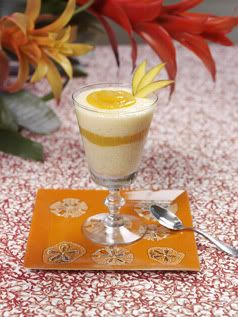 A variation on traditional tapioca pudding, this refreshing dessert is low in fat but creamy and satisfying all the same. Mango contains skin-friendly carotenoids and vitamin C to help skin stay looking young. It also has silica, a mineral that keeps skin elastic by helping to form collagen.
Flax Seed: Be Healthy, Stay Safe

By Dr. Mark A. Rosenberg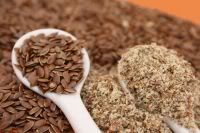 Dear Health-Minded Readers, lately, several of my patients have asked me about adding flaxseed to their diets. They've heard a lot about the important health benefits of Omega-3 fats and that flaxseeds are high in these good fats. While I agree that adding Omega-3 fats by adding flaxseeds to your diet is highly beneficial, you also need to exercise a little caution in doing so. Let me explain....READ MORE.
Living Longer: Can the Future Be Bright?

By Dr. Mark A. Rosenberg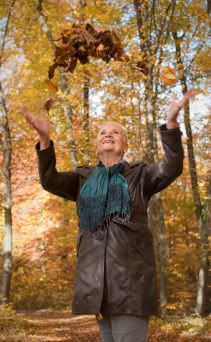 The Twentieth Century gave us quite a gift: an average of 30 more years of life then people had in the previous century.

What to do with all those extra years of living? In A Long Bright Future, Laura Carstensen, the founding director of the Stanford Center on Longevity, has envisioned a new approach to life, one that allows us to put to best use the extra...
READ MORE.
Food for Skin: Recipe for Safe Body Products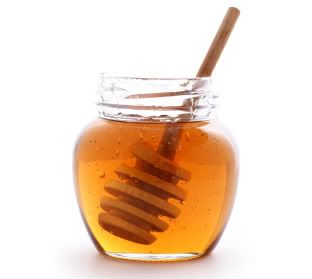 Who needs those chemically-filled body products when you can go out to your own garden or to a farmers market and whip up some wonderful "food for your skin"? Not only will you save money, but your body will thank you.
Because our skin is porous, it absorbs more than half of what goes onto it and ends up in our bloodstream...
READ MORE.