Dear COAPS Friends, Alumni, & Supporters,
We hope you had a joyful holiday season! We've converted our newsletter to an email format to allow for greater flexibility. Please send your comments and submissions for future newsletters to contact@coaps.fsu.edu. Thank you for your interest and warm wishes for the New Year!
News Highlights

COAPS Scientists Help Form Florida Climate Institute
Researchers from COAPS, various other FSU departments, and the University of Florida have joined together to create the
Florida Climate Institute
, a new organization dedicated to building a more sustainable future by improving our understanding of and identifying appropriate local to regional societal responses to climate variability and change.
Read more...
New Website: Hurricanes: Science and Society
Mark Powell
, a NOAA hurricane scientist stationed at COAPS, has contributed scientific content for a new website called
Hurricanes: Science and Society
. The website was developed at the University of Rhode Island to provide foundational science for understanding complex scientific content, inform visitors about current scientific and technological advances, and help visitors make good decisions prior to and during a hurricane emergency.
Satellite Kit for Families Now Available
A kit full of fun activities about NASA's Earth observation satellites has been developed at COAPS for families with children ages 6-12. The kit is available for download at
http://coaps.fsu.edu/outreach/satellites/
. To request a copy, please email
outreach@coaps.fsu.edu
.
COAPS Departmental Accounting Associate Patty Boutelle Receives Sustained Service Award
Patty Boutelle, the Departmental Accounting Associate at COAPS, received FSU's Sustained Service Award in honor of her 20 years of service to the University. Patty started at COAPS in 1987 as a student office assistant while working on a B.A. in English. She became a salaried Fiscal Assistant in January 1990 while finishing her M.B.A. In 2008, Patty received FSU's Exemplary Service Award for Budget & Financial Services.
Alumni Updates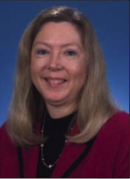 Meteorology Alumna Ruth Preller Receives Presidential Rank Award
Dr. Preller, an FSU alumna who received her MS and PhD in meteorology under the direction of COAPS founder James O'Brien, received a Meritorious Executive award from President Barack Obama for her service as Superintendent of the Naval Research Laboratory (NRL) Oceanography Division.
Read more...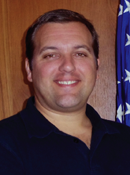 Oceanography Alumnus Alan Leonardi Promoted to Deputy Director of NOAA's Atlantic Oceanography and Meteorological Laboratory
Dr. Leonardi received his MS and PhD in oceanography under the guidance of COAPS professor emeritus James O'Brien.
Read more...

Upcoming Events



Jan. 10, 11a-12p - COAPS Monthly Seminar
Speaker 1:
Patrick Timko
on
"The vertical structure of the baroclinic tidal currents: assessing the skill of a global ocean model"
Speaker 2:
Yangxing Zheng
, on "
SST biases under the stratus cloud deck in the southeast Pacific Ocean in 19 IPCC AR4 Coupled GCMs
"
Speaker 3:
Dmitry Dukhovskoy
, on
"

Topographic Feature Identification and Tracking Based on Kalman Filter

"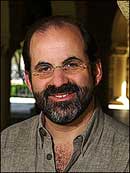 Jan. 10, 7
pm - Special Seminar
Location:
FSU Bellamy Bldg., Rm 102
Speaker:
Jon Krosnick
, Stanford University, on
"What Floridians Really Think About Global Warming"
Jan. 13, 1-2pm - Florida Climate Institute Seminar

Location: COAPS, Rm 220

Speaker 1: James Elsner, FSU Geography,
"On the increasing intensity of the strongest hurricanes"

Speaker 2:
J.B. Ruhl
, FSU College of Law,
"Climate Change Mitigation and (or versus?) Adaptation"
Speaker 3:
James O'Brien
, COAPS,
"Optimum Big Rain Indicator of Extremes for SE USA"
Jan. 25, 3-4:30pm - Florida Climate Institute Seminar
Location:
Live webcast from UF will be available
here
Speaker:
Lynn Scarlett
, Former Deputy Secretary of the Interior, on
"Climate Adaptation: Science, Collaboration and Communities"
Feb. 17, 1-2pm - Florida Climate Institute Seminar
Location: COAPS, Rm 220
Speaker: Dale Griffin, USGS, title TBA


Apr. 14, 1-2pm - Florida Climate Institute Seminar
Location: COAPS, Rm 220
Speaker: Ben Kirtman, University of Miami Rosenstiel School of Marine and Atmospheric Science, on "Impact of Ocean Model Resolution on CCSM Climate Simulations"


Recent Publications
Bourassa, M., S. Gille, D. L. Jackson, B. J. Roberts, and G. A. Wick, 2010:
Ocean winds and turbulent air-sea fluxes inferred from remote sensing
.
Oceanography, 23, 36-51.
Dukhovskoy, D., and S. Morey, 2010: Simulation of the Hurricane Dennis storm surge and considerations for vertical resolution.

Natural Hazards, doi:10.1007/s11069-010-9684-5.
Gouillon, F., S.L. Morey, D.S. Dukhovskoy
, and J.J. O'Brien, 2010:
Forced tidal response in the Gulf of Mexico
.
Journal of Geophysical Research - Oceans
,
115
, C10050, doi:10.1029/2010JC006122.
Griffin, M., 2010:
Florida CoCoRaHS December 2010 Newsletter
. Florida Climate Center.
Leftwich, P., D. Zierden, and M. Griffin, 2010:
Climate summary for Florida - November 2010
. Florida Climate Center.
Smith, S.R., P.J. Hughes, and M. A. Bourassa, 2010:
A comparison of nine monthly air-sea flux products
.
International Journal of Climatology
,
30
, doi:10.1002/joc.2225.
Featured Photo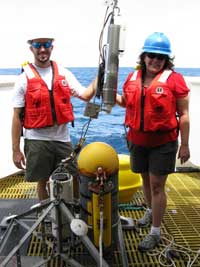 COAPS PhD student
Austin Todd
and
Dr. Catherine Edwards
(a former COAPS postdoc now a professor at Skidaway Institute of Oceanography) deploying instruments to measure temperature, salinity, and currents in the Northeastern Gulf of Mexico (September 2010).
The deployment was made from the NOAA Ship Gordon Gunter and was jointly funded by Skidaway Institute of Oceanography and the Northern Gulf Institute (NGI) to extend the NGI Big Bend Region observatory maintained by FSU.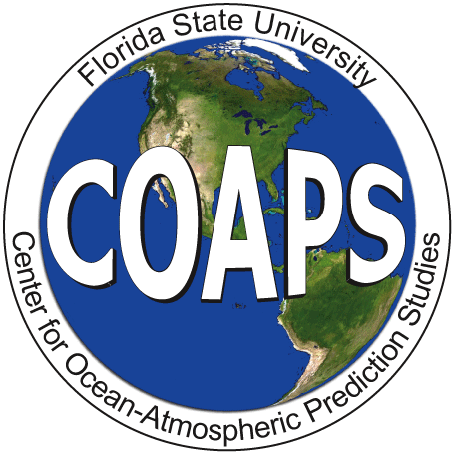 About COAPS
The Florida State University Center for Ocean-Atmospheric Prediction Studies (COAPS) is a center of excellence performing interdisciplinary research in ocean-atmosphere-land-ice interactions to increase our understanding of the physical, social, and economic consequences of climate variability.
COAPS scientists and students come from a wide range of disciplines, including meteorology, physical oceanography, statistics, and the computer and information sciences.